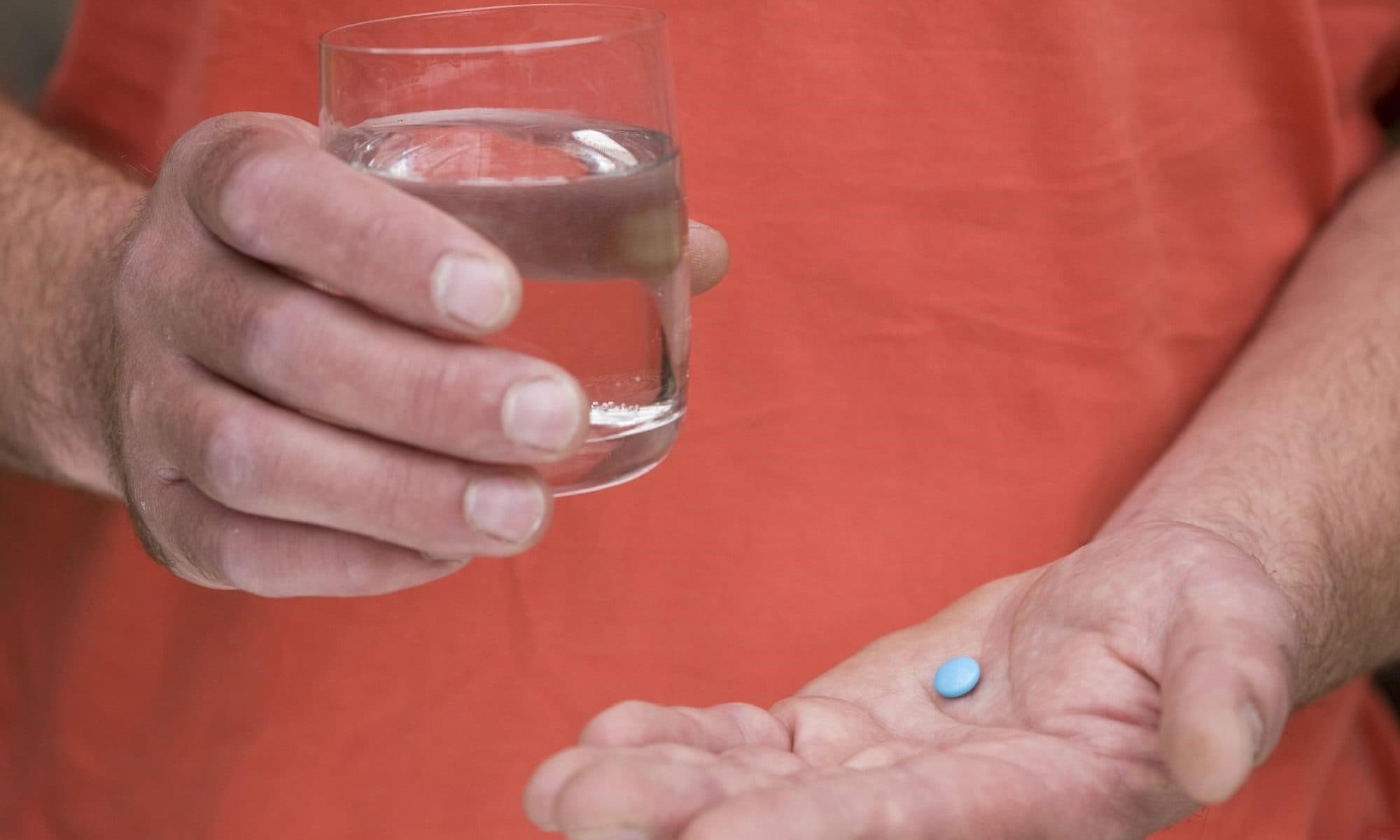 Science means that ED can be optional.
No fancy packaging. No unwanted subscriptions. Delivered discreetly.
A recognised treatment for erectile dysfunction (ED), Viagra has helped to improve the sexual performance and confidence of its users since its first release in the 1990s.
According to statistics from the NHS, prescriptions for Viagra and other ED medications tripled between 2006 and 2016 alone. This increase in people using Viagra is an indication that men may now be more inclined to get help with ED and other related problems. However, if you're new to using Viagra, you may not know where to start or what to expect, but by reading this blog, you'll learn how to take Viagra, how to get the most out of it and whether you should be concerned if it doesn't work straight away.
How do you take Viagra?
Viagra typically comes in pill form, so it can be ingested just like any other tablet. Simply swallow the pill with plenty of water. It's available in three strengths: 25 milligrams, 50 milligrams and 100 milligrams. It's important to note that if it doesn't work straight away, you should resist the temptation to take another tablet within 24 hours of the first dose. Although this may seem harmless, exceeding the recommended dosage could cause unpleasant side effects such as blurred vision, persistent headaches, dizziness, indigestion and nasal congestion.
What is the best way to take Viagra?
For the best results, do not take Viagra within two hours of eating fatty foods, limit your alcohol intake and be wary of using Viagra if you're already on another medication, such as nitrates and riociguat, for example, have been known to not mix well with it. As a precaution, it's advisable to leave a sufficient gap between eating large meals and consuming more than one unit of alcohol before you take Viagra.
Other factors that could hamper the effects of Viagra include medical conditions such as diabetes or nerve damage, the severity of ED – which may be counteracted by an increased dosage – or simply not feeling sexually aroused when you take it. Although Viagra is designed to encourage an erection, it's said to be completely ineffective without the user experiencing sexual stimulation.
In essence, Viagra is most effective on a body in good physical condition. So, if you have a healthy flow of blood throughout your body, stable hormone levels and overall positive cardiovascular health, it's likely to be effective. 
Does Viagra work the first time?
While Viagra is said to be effective in an estimated 75 per cent of men, it's perfectly likely that it may not work for you on the first attempt. It is common to experience no effects from using Viagra the first time and that this should not worry or deter users that are new to it. To allow sufficient time for Viagra to work, it's advisable that the same type of tablet should be used eight times on separate occasions. If problems continue, you should seek advice from a healthcare professional.
How long before sex should you take Viagra?
The time it takes for Viagra to take effect will vary based on a number of factors. However, it should typically take somewhere between 30 minutes and an hour to work, with some users even seeing an impact in as little as 15 minutes after taking a tablet.
As it typically comes into effect between 30 minutes and an hour after taking it, it's advisable to take Viagra an hour before you plan on having sex. It generally works for between two and four hours, so it's important to avoid taking it in the morning in preparation for intercourse later in the day, for example, as it's likely to have worn off by then.
Whilst all of our content is written and reviewed by healthcare professionals, it is not intended to be substituted for or used as medical advice. If you have any questions or concerns about your health, please speak to your doctor.