What is the cost of a private prescription?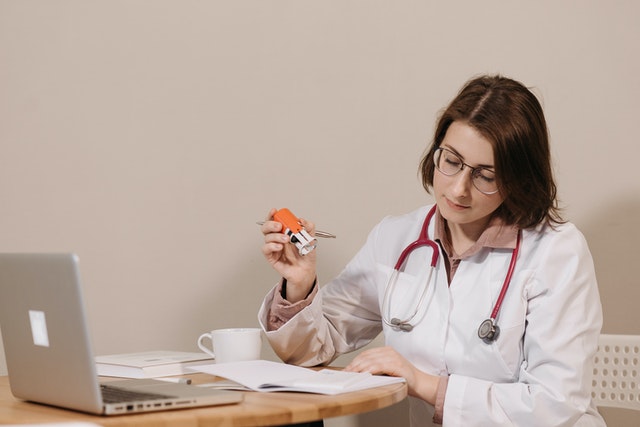 Get a quote for your private prescription
Low prices. Next day delivery. Discreet packaging.
The price of a private prescription can vary, depending on several factors. These include the following:
The medication being prescribed
Certain medications are more expensive than others. Commonly used drugs such as blood pressure tablets and asthma inhalers are likely to be cheaper than specialist treatments such as anticancer drugs.  This is due to manufacturing costs with more commonly prescribed drugs being produced in larger quantities, making them cheaper.
The pharmacy
Unlike NHS prescriptions, which have a set fee per item, private prescription costs can vary. Each pharmacy will have their own mark up, and prices can fluctuate. Online pharmacies such as Chemist Click tend to be cheaper than high street pharmacies. You should contact the pharmacy for a private prescription quote.
The quantity
The higher the quantity of medication prescribed, the more it will cost. If you have a repeatable private prescription, the pharmacy will retain the hard copy, and dispense each time you request a supply. You will be charged for each supply that is made. This can be more cost-effective, especially if the medication you have been prescribed is expensive. Paying in installments and splitting the cost means that you do not have to pay for the whole prescription up front.
How to get a private prescription online
To get a private prescription online, you will need to send the original prescription to the pharmacy. Some pharmacies will cover the cost of postage or provide you with a prepaid envelope. Before doing so, it is a good idea to get a quote, so you know how much it is going to cost. Once the prescription is received, the pharmacy will dispatch the medication to your chosen address.
Some online pharmacies offer a consultation and prescription service, where the consultation and prescription are included in the price. This will usually be to treat low risk conditions.
If you use a private healthcare service, you will have to pay for the consultation with the service provider, and the prescription with the pharmacy.
It is a good idea to research the most convenient and cost-effective way to obtain your medication.
Why do private prescriptions cost more than NHS prescriptions?
In the UK, NHS prescriptions are subsidised by the government, so that they are affordable. No matter the cost of a particular medication, you will always pay a set fee of £9.35 if you have an NHS prescription. Where you have chosen to opt for private healthcare, this is not subsidised by the NHS, so you will have to pay for the cost of the medication, plus the pharmacy mark up. There are certain treatments that are not available on the NHS, such as medication used for cosmetic purposes and malaria tablets. If these treatments are not available over the counter, you will have to pay for a private prescription.
How much does an NHS prescription cost?
NHS prescriptions are charged by the number of items you have on a prescription. You will need to pay £9.35 per item. So, if you have 3 items on a prescription, you will pay £28.05 (£9.35 x 3) in total. If you have more than 2 items a month that you get on a regular or repeat prescription, it is cheaper to purchase a prepayment certificate (PPC certificate). This covers the cost of any prescription items, for the duration that the certificate is valid. You can buy a 3-month PPC certificate for £30.25, or a 12-month certificate for £108.10. You will not need to pay for any NHS prescriptions, provided you have a valid certificate which is in date.
NHS prescriptions are free for the following:
Aged 60 and above
Under 16's
16–18-year-olds in full-time education
Pregnant women, or those who have had a baby within the last year
Those who have certain medical conditions such as hypothyroidism, diabetes, cancer, epilepsy. See here for a full list.
Those with certain physical disabilities
NHS inpatients
Those who have an NHS tax credit exemption certificate
Those who have and NHS certificate for full help with health costs
If you receive (or your partner receives)

Income support
Jobseeker's allowance
Employment and support allowance
Pension guarantee credit
Universal credit
What is the cost of a private prescription?
Private prescription prices can vary. As mentioned, the main determining factors are the medication being prescribed, the quantity and the pharmacy from where the prescription is obtained. These factors all influence how much you will have to pay. The pharmacy will usually factor in the time taken to source the medication, as well as a dispensing fee.
Whilst all of our content is written and reviewed by healthcare professionals, it is not intended to be substituted for or used as medical advice. If you have any questions or concerns about your health, please speak to your doctor.