The Impact Social Media Can Have On The Way Men View Their Body Image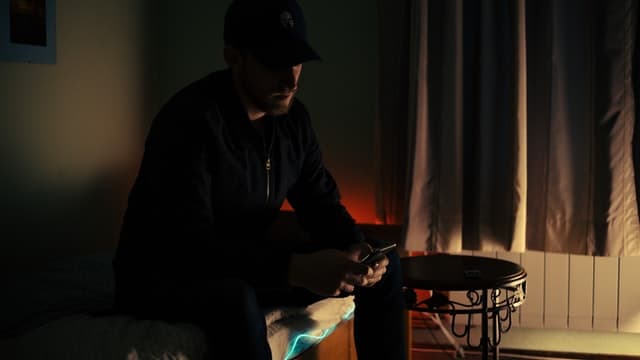 Social media plays a big part in many people's everyday lives. According to a 2019 study, there are just under three billion social media users worldwide. You might find yourself constantly refreshing your social media feeds, reacting to friends' and families' posts and sharing insights into your own life. Although social media platforms are a great way to keep in touch with loved ones and monitor what's going on in the world, they also have a different side which isn't often touched upon.
Platforms like Instagram allow you to follow a host of people, including influencers, fitness enthusiasts and motivational coaches. Although individuals like these can have a positive impact on your lifestyle, they can also cause people – including men – to question their body image, which can have an effect on confidence and self-esteem. A recent study carried out by YouGov found that 31 per cent of men surveyed said they're not very happy with their body.
Here at Chemist Click, we recently launched a campaign which looks at how the 'ideal' male body has changed throughout history and how these notions of perfection can result in men striving to achieve the 'ideal' physique. As modern day technology continues to advance, we're now in an era where social media can play a big part in damaging the confidence of men across the world and how they perceive their body image.
The importance of not taking social media too seriously
We all have our own insecurities, whether it relates to how we look, the way we walk or even how we speak. Unfortunately, in some cases, social media can heighten our insecurities, especially if you find yourself following fitness enthusiasts with chiseled torsos and bulging biceps.
No matter what type of person you are, if your social media feed is filled with people who you believe have the 'ideal' body, it's going to start affecting how you view your own body image. It's important to remember that social media doesn't represent the true lives of people. In most cases, you'll only ever see people with a huge smile on their face, often travelling to exotic locations and in the 'best shape' of their lives – when in reality, they'll be facing their own battles as well.
How to use social media to your advantage
It's helpful to make sure you're only following people that can add value to how you live your life. For example, if you're looking to get fitter, then identify fitness instructors and personal trainers who share useful workouts, nutritional tips and good advice.
Use these accounts to replace influencers who are causing your self-esteem and confidence to plummet. Whether it's individuals constantly updating their social media with topless photos in pristine locations across the world, or people with the 'ideal' body but who always seem to be eating fast-food, these are the accounts you want to avoid.
It may sound drastic taking these steps, but it will only benefit you and help your confidence grow. We all have our own insecurities, including men, and it's important to acknowledge them and find a way to make ourselves feel better and enjoy being the individuals we truly are.
Whilst all of our content is written and reviewed by healthcare professionals, it is not intended to be substituted for or used as medical advice. If you have any questions or concerns about your health, please speak to your doctor.