Finasteride Reviews: What Our Customers Think
Finasteride is a prescription medication for male hair loss. It is used to treat male pattern baldness, a common condition that is also known as androgenetic alopecia.
Below, we look at the effectiveness of finasteride tablets, examine finasteride reviews, and compare the drug to alternative treatments on the market that you may have considered.
How does finasteride work?
Finasteride works by decreasing levels of dihydrotestosterone (DHT), a naturally occurring hormone responsible for hair loss. A reduction in the levels of DHT can slow the rate of hair loss, as well as allowing hair to regrow. Hair growth in other parts of the body is not affected by finasteride.
Finasteride needs to be active in your system in order to see the benefit of treatment. When you stop finasteride treatment, your body will start converting testosterone into DHT again, resulting in shrinking of hair follicles causing hair loss.
What is finasteride used for?
Finasteride is a treatment for male pattern baldness. Male pattern baldness is characterised by hair loss at the middle of the scalp and a receding hairline. The drug is also used to treat benign prostatic hyperplasia (BPH) symptoms in men with an enlarged prostate.
In the UK, finasteride is only available with a doctor's prescription and cannot be purchased over the counter. It is taken orally in tablet form, either with or without food. The tablets are taken whole, not crushed. Finasteride should only be used by adult men, not women or children.
Finasteride Reviews
Finasteride is acclaimed by many users for the benefit it offers - stopping hair loss and supporting hair regrowth. Research showed that 80 percent of finasteride users experienced the prevention of hair loss within 6 to 12 months.
A 66 percent share of men saw their hair regrow after taking finasteride. The study, which was published in the Journal of Investigative Dermatology Symposium Proceedings, concluded that:
"Accumulated data from multicenter clinical trials have established finasteride's importance as a treatment for men with androgen-dependent disorders, including AGA [androgenetic alopecia, also known as male pattern baldness]. Finasteride's mechanism of action, which leads to reduced levels of DHT when the drug is administered orally, represents a rational approach to the treatment of men with AGA."
Finasteride has won users over with its effectiveness compared to some of the other hair loss treatments on the market, such as topical applications. It has proved to be an affordable alternative to hair transplant surgery for men with hair loss and has the advantages of being non-invasive and requiring no recovery time.
Finasteride has several positive reviews which place an emphasis on the effectiveness and convenience of finasteride. Non-biased platforms such as Trustpilot offer a transparent insight into how users rate finasteride.
A high number of finasteride reviews state how users enjoyed hair regrowth and have rued the fact that they didn't start using the medication as soon as they started to notice the first signs of male pattern baldness. Finasteride has proven a welcome treatment option for those with baldness running in the family and who may start to lose their hair early.
Another common observation from finasteride users is the lack of side effects they experienced, compared to what they had expected. Finasteride has received negative press over the last few years, however, non-biased platforms such as Trustpilot reviews offer a true insight into the user experience.
Take a look at our finasteride before & after guide which visualises the effects of finasteride in relation to hair growth.
Minoxidil vs finasteride
Along with finasteride, minoxidil (the active ingredient in products such as Regaine Extra Strength Foam) is one of the most popular treatments for hair loss. Both minoxidil and finasteride have been scientifically proven to reduce hair loss and potentially support hair regrowth.
One of the biggest differences between the two medications is that minoxidil is a topical treatment that is available as a foam or liquid product. It is applied directly to the scalp twice a day and encourages hair growth locally, rather than having finasteride's systemic effect on the body.
Unlike finasteride, minoxidil is available over the counter, without a prescription, in the UK. Minoxidil works by widening the scalp's blood vessels and increasing blood flow to the hair follicles. It can also help to extend the growth phase in the hair growth cycle.
Unlike finasteride side effects, minoxidil side effects are usually experienced at the scalp (including itching and flaking). As minoxidil affects the hair growth cycle, some users may find that their rate of hair loss increases initially.
Finasteride vs Propecia
There is no difference between finasteride and Propecia. Propecia is a brand name for finasteride and contains finasteride as its active ingredient. They are the same drug and will have the same effect; helping to reduce hair loss and support regrowth in users with male pattern baldness. You will find that branded Propecia generally has a higher price point than generic finasteride.
Dutasteride vs finasteride
Like finasteride, dutasteride is a treatment for male pattern baldness which works by preventing the conversion of testosterone into DHT.
Both finasteride and dutasteride have been proven in studies to help prevent hair loss and support regrowth. They also have the same potential side effects; in some rare cases men experience a reduced sex drive, erectile dysfunction or problems ejaculating.
The main difference between the two is their product license. Both treatments are used to treat benign prostatic hyperplasia (BPH). However, dutasteride is not currently licensed as a male pattern baldness treatment in the UK. Prescriptions for dutasteride for male pattern baldness are unlicensed.
Finasteride price
You can buy finasteride 1mg tablets at Chemist Click starting from £13.89 per month. You are required to fill out an online consultation, which is assessed by a qualified clinician, who will check that finasteride is safe for you to take. This is the case with all online pharmacies. Alternatively, if you already have a private prescription for finasteride, you can upload a private prescription online, so that we can dispense and dispatch your medication. All orders are sent in plain and discrete packaging.
Accord finasteride reviews
Accord were one of the first manufacturers of generic finasteride. For this reason, many people are already using this particular brand, and prefer to stick with it. There is no difference between the active ingredients of any non-branded versions of finasteride. They all contain finasteride 1mg. Other manufacturers include Relonchem, Mylan and Milpharm. Finasteride reviews do not distinguish between the different brands of generic finasteride.
For more information relating to the information discussed above, please see below for further informational resources:
· Can Finasteride Regrow A Receding Hairline?
· What Happens If You Stop Taking Finasteride?
How it works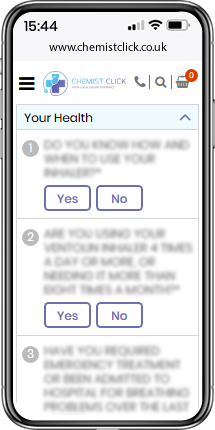 Complete
Questionnaire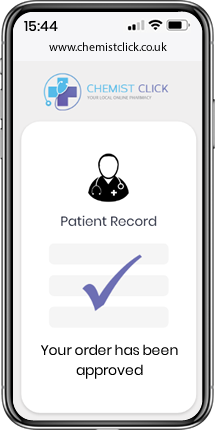 Suitability assessed by
UK based clinician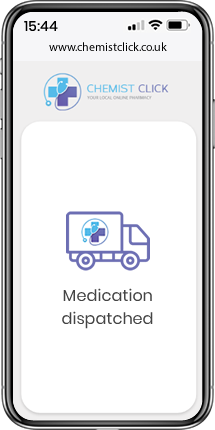 Next-day discreet
delivery
ABOUT OUR SERVICE
Chemist Click is an award-winning UK online pharmacy, offering a private prescription service. You can safely buy medication online, having it delivered to your door the next day in plain and discreet packaging. If you are using our online consultation service, you do not need a prescription. After you have completed the online questionnaire, a prescription is generated by our prescribers, which is then passed on to our in-house pharmacy. It is then dispensed and dispatched by our qualified pharmacy team. If you have a private prescription that you would like us to dispense, please contact our pharmacy team for a quote. We are a trusted UK online pharmacy with years of experience. Chemist Click is accredited by the MHRA and GPhC, ensuring that it is safe for you to buy medication online.
AS SEEN ON