Finasteride Tablets

Finasteride is a hair loss treatment for men, which is used to stimulate hair growth and reduce hair loss. Finasteride is clinically proven to treat male pattern baldness in 90% of men. It is the non-branded version of Propecia and the dose is one tablet daily. 
Next Day Delivery
Plain & Discreet Packaging
Confidential Service
UK registered service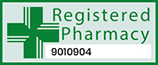 ABOUT Finasteride Tablets
Buy finasteride online in the UK
Buy finasteride for hair loss from our UK registered pharmacy by completing a short online consultation. Your order will be shipped to you in plain and discrete packaging. Generic finasteride is a low cost alternative to Propecia. It contains the same active ingredient, available at a lower price.
What is finasteride?
Finasteride 1mg is a prescription-only hair loss drug which is taken every day to treat male pattern baldness. It is also sold under the brand name Propecia, commonly referred to as "generic Propecia".
You can order finasteride as a treatment for male hair loss or, it is also a treatment for men with an enlarged prostate who have benign prostatic hyperplasia (BPH) symptoms.
What is finasteride 1mg used for?
Finasteride tablets are used to treat androgenetic alopecia, commonly known as male pattern baldness. This popular form of hair loss treatment is recommended by many established hair loss surgeons and clinics within the UK. It is recognised as an effective non-surgical hair loss treatment. Finasteride is strictly for use by adult men, and should not be taken by women or children.
How does finasteride work?
Finasteride works to decrease levels of dihydrotestosterone (DHT), a natural male hormone that is associated with male pattern baldness. A decrease in DHT can result in the regrowth of hair and a reduced rate of hair loss. You should note that hair growth in other areas of your body will not be affected by finasteride.
DHT is produced when an enzyme called 5-alpha reductase converts testosterone to DHT. DHT weakens and gradually miniaturises hair follicles. This, in turn, can lead to fragmentation and thinning of the hair.
After you start taking finasteride, the 5-alpha reductase enzyme will be targeted by the medication, preventing the testosterone from converting into DHT. Because the production of DHT is reduced, the hair follicular site is subject to significantly less damage. This results in a reduced amount of hair loss and in some cases even hair regrowth.
To find out more about the effects of finasteride and how it works, take a look at our 'Does Finasteride Work?' guide which explores finasteride in greater detail.
How to take finasteride tablets
When you buy finasteride tablets for hair loss, you should take one tablet daily, preferably around the same time each day. Should you have any questions regarding the guidelines, ask your pharmacist or doctor.
Finasteride can be taken with or without food, and tablets should be swallowed whole, rather than being crushed or broken.
You should not stop taking finasteride before consulting your doctor or pharmacist. It can take up to 12 months to see the benefit from the treatment.
Finasteride should be kept out of sight and reach of children, away from direct light and heat, and stored in a cool and dry place. For more information, please read the finasteride patient information leaflet.
How long does finasteride take to work for hair loss?
Finasteride starts working on the scalp almost immediately, but it can take 3-4 months before you notice any results. Treating hair loss is a slow process that requires persistence and patience.
Finasteride results timeline
Below we have summarised expected finasteride result timelines. For more information, take a look at our 'Finasteride Results Timeline' guide:
1-3 months
It is unlikely that you will notice any positive changes to your hair after taking finasteride for 1-3 months. Finasteride is already working to lower the levels of DHT and is starting to work on hair follicles. You may notice "hair shedding", where you start to lose hair at a faster rate than you did before starting your finasteride course. This is because finasteride causes weaker hairs to fall out mid-cycle and regrow stronger and thicker. It is a good sign that treatment is working.
3-6 months
You should start to see a decline in hair loss. Some men start to notice regrowth of hair during this time.
6-9 months
You should notice a positive change in the appearance of your hair. Most men experience a halt in hair loss, with many men also experiencing hair regrowth. Finasteride can also work to improve receding hairlines in some men. This is usually noticeable around the 6-9 month mark.
9-12 months
After 9 to 12 months of taking finasteride, you should see a noticeable reduction in hair loss, and in many cases, an overall improvement in hair growth. Hair often appears thicker and fuller after one year and you should continue to take treatment if you are not experiencing any side effects.
Finasteride does not lose its effectiveness as it simply reduces the level of DHT, the hormone responsible for shrinking hair follicles. Your body is not able to develop resistance to finasteride and the effects will only wear off if you stop treatment.
If you do not notice any positive results after one year of use, you should stop taking finasteride and speak to your doctor or pharmacist about possible alternatives.
It is important to note that not all men experience hair growth using finasteride. In these cases, finasteride may work to prevent further hair loss. Stopping treatment can cause positive results to disappear and you will resume the natural balding process.
What happens when you stop taking finasteride tablets?
Finasteride can only help to prevent hair loss when the drug is active in the body. This is due to the way finasteride works – the drug blocks the enzyme which is responsible for producing DHT, the hormone that causes hair loss.
If finasteride treatment is stopped, the body will restart the conversion of testosterone to DHT. Hair follicles will react as they did previously, causing hair to thin and shed. You should take finasteride continuously for as long as you wish to see results.
Important note: Finasteride has a short half-life and most of the drug will be out of your system within seven days. For finasteride to work long term, you should take a tablet daily without discontinuing treatment.
What happens if I miss a dose of finasteride?
If you miss a dose of finasteride, take a tablet as soon as you remember. If it is close to the time of your next dose, do not take the missed dose. Continue to take your tablets every day as normal. Do not take more than one finasteride tablet daily. It is unlikely that missing a dose occasionally will have a negative impact on the outcome of treatment.
However, finasteride does not stay in your system for long and several missed doses can slowly begin to cause a rise in the level of DHT (the hormone dihydrotestosterone that shrinks hair follicles). This can reverse any positive results you have experienced.
Tip: You can set a reminder on your phone to help you remember to take your tablets every day.
How safe is finasteride 1mg?
Finasteride is generally a safe and well-tolerated drug. Clinical studies examining men taking finasteride 1mg concluded that side effects were uncommon, and most men experienced no side effects.
A clinical study conducted over a one-year period in over 3,000 men, found that only 1.7% of men discontinued treatment as a result of side effects, compared to 2.1% of men who discontinued taking a placebo pill as a result of side effects.
It was reported that 1.8% of men reported a decrease in sex drive, compared to the 1.3% who were taking the placebo pill. 1.3% of men taking finasteride reported difficulties in achieving an erection, compared to the 0.7% who reported this effect that were taking the placebo.
0.8% of subjects taking finasteride reported a reduced volume of semen produced compared to the 0.4% who experienced this that were taking the placebo.
After the fifth year of treatment, the number of patients reporting the above side effects fell to below 0.3%. This indicates that if you are one of the few individuals that is experiencing side-effects, they are likely to disappear after continued use of finasteride. It is important to note that side-effects are reversible and resolve once finasteride has been stopped.
Who should not take finasteride 1mg tablets for hair loss?
You should not take finasteride 1mg tablets if you:
Are under the age of 18
Have an allergy to tablets or any of the ingredients in the tablet
Have a kidney, bladder or liver problem
Are trying for a baby or your partner is pregnant
Important note: You should always check with your doctor or pharmacist to see if it is safe for you to take finasteride 1mg tablets.
Finasteride and alcohol
It is safe to drink alcohol with finasteride, as long as you drink in moderation. In fact, studies show, finasteride could help to reduce alcohol intake due to a possible interference with hormones that are linked to alcohol consumption.
It was reported that two thirds of men taking finasteride regularly, found that they consumed less alcohol. The study was the first to examine the effects of finasteride on the drinking habits of humans.
Finasteride and depression
Reports have shown that there is a small link between depression and finasteride. Unfortunately, it is a potential side effect of finasteride as there have been rare cases of the condition being associated with the medication. If you do feel depressed or in an unusually low mood, you should stop taking finasteride tablets immediately and consult your doctor.
St John's wort, a herbal remedy used to treat depression may prevent finasteride from working to its full potential.
Propecia vs finasteride
There is no difference in clinical effectiveness between Propecia and finasteride tablets. In fact, the term "generic Propecia", or "generic finasteride", is often used to describe finasteride 1 mg.
Propecia is the branded version and finasteride is the unbranded version. One is not better than the other as they both contain finasteride 1mg and are medically the same.
Any differences between the two will be in the inactive ingredients, such as the components that bind tablets together. Finasteride is often referred to as "generic Propecia".
The pharmaceutical company Merck is responsible for developing and launching Propecia. A significant amount of money was invested by Merck in product development and marketing, which is reflected in the price. Merck held a license known as a patent, allowing them to be the sole manufacturer of finasteride 1mg.
Once this expired in 2014, it gave other pharmaceutical companies the opportunity to produce finasteride at a cheaper price (as the marketing and product development had already been carried out by Merck).
Will finasteride help to regrow and thicken my hair?
Finasteride is proven to stop the natural balding process and, in some cases, regrow hair. It helps hair to grow back thicker, and the result is a fuller head of hair. Finasteride reviews suggest that it is extremely effective, with most users experiencing hair thickening and regrowth.
Can women use finasteride 1mg tablets for hair loss?
Finasteride is not licensed to treat hair loss in women and is only suitable to treat male pattern baldness. Finasteride has been shown to be somewhat effective in treating female hair loss. However, DHT which shrinks hair follicles in males, is a by-product of testosterone. As women have less testosterone, the response to finasteride is not as positive as it is in males. Finasteride can be harmful to women and disrupt hormone balance. It is also harmful for pregnant women as it can result in birth defects.
Will finasteride help me if I am completely bald?
Finasteride will not work for those who are completely bald. It will only work on areas of the scalp that have some hair growth.
Can you get finasteride on the NHS?
Finasteride 1mg is not available to treat hair loss on the NHS. It is only available privately.
What is Accord finasteride?
Accord finasteride is simply finasteride manufactured by the company Accord Healthcare UK. There is no difference in the way that the Accord brand tablets work in comparison to other generic finasteride brands. Accord was one of the first manufacturers of generic finasteride. Other manufacturers include Mylan, Milpharm and Relonchem.
Can you buy finasteride over the counter?
You cannot buy finasteride over the counter. You will need a prescription to buy finasteride 1mg online or from a high street pharmacy. A doctor or pharmacist must ensure that you are a suitable candidate for the medication before issuing your prescription.
In the process of assessing your suitability, your doctor or pharmacist may look at your medical history and other medication that you are taking. Once your prescription has been issued, it can be fulfilled by an online or high street pharmacy.
At Chemist Click, you can complete an online consultation, which is assessed by a trained professional. If it is safe for you to take, we will issue a prescription and dispatch your order using an express courier. If you already have a prescription, we also allow you to upload your prescription online, have the medication dispensed and then sent to you.
Always make sure to avoid any unregulated online pharmacies and obtain a valid prescription from a registered provider before you purchase the medication.
Is it safe to buy online?
Chemist Click are registered with the GPhC (General Pharmaceutical Society) and the MHRA (Medicines Health Regulatory Authority). You should always check the credentials of the pharmacy when buying treatment online. Click here to see our credentials.
You can safely buy finasteride online from our UK registered pharmacy in three simple steps. To buy finasteride online, you must
Complete the medical questionnaire
Choose your treatment and quantity
Checkout
Providing it is safe to do so, we will dispatch your medication from our pharmacy using a next day delivery service. To see our delivery options, please visit our delivery page. All orders are sent in packaging that is plain and discreet, allowing you to make your purchase in confidence.
If you have any questions, please feel free to contact us, and a member of our team will get back to you shortly. Our pharmacists are on hand to answer and assist with any medical related questions.
Side Effects
What are the side-effects of finasteride?
Like all medications, there are going to be side effects. So it's important to look out for any finasteride side effects and monitor them. Finasteride has a few common side effects that affect around 1-10% of users. These include:
Loss of sexual desire
Difficulty getting and maintaining an erection
Decrease in the production of semen
More serious but rarer potential side effects include:
A lump on the breast
Enlargement of the breast
Pain of the breast
Tenderness in the chest region
Nipple discharge
Finding it hard to urinate
Pain in the testicles
Depression
Should you experience these symptoms severely or persistently (if they do not disappear within one to two weeks), you should consult your pharmacist or doctor. It is rare for finasteride to cause an allergic reaction. However, if you experience any symptoms of an allergic reaction you should seek medical attention urgently. These include:
Swelling
Rash
Itching
Breathing trouble
Dizziness
You should always notify your doctor that you are taking finasteride ahead of any medical treatment or surgical procedure. Finasteride has the potential to interfere with blood tests used to diagnose prostate cancer.
Finasteride should never be handled by a pregnant woman, as it has the potential to cause birth defects after a woman is exposed to the drug during pregnancy.
How to reduce side effects of finasteride
There are several ways that you can attempt to reduce or prevent finasteride side effects, however, the only way to be sure of avoiding side effects is not to take the medication. You might wish to use another hair loss treatment, such as a topical product like minoxidil that is found in Regaine Extra Strength Foam.
The first step in trying to lessen side effects is that you take the medication exactly as it is prescribed. It is understood that maintaining a healthy lifestyle could help to curb potential side effects of finasteride, such as a reduced sex drive. Cutting down or stopping drinking alcohol and smoking cigarettes can also help to improve side effects.
If you do experience loss of libido or erectile dysfunction after taking finasteride, you may want to treat these side effects with certain types of erectile dysfunction medication that have no interactions with finasteride such as Viagra.
Tip: Using finasteride and minoxidil together is effective and increases the chances of success in treating hair loss for men
Patient Information Leaflet
For more information about Finasteride hair loss treatment, take a look at the patient information leaflet below:
Where can I find out more information about Finasteride?
To find out more information about Finasteride, visit the NHS website.
Product Reviews For Finasteride Tablets
Finasteride has received an overwhelmingly positive response for its ability to stop hair loss and support regrowth. Research has shown that 90% of men who use finasteride experienced efficient hair growth. 42% of subjects experienced a halt in balding, whilst 48% experienced hair regrowth, proving finasteride to have a success rate of 90%.
Reviews cite improvements in hair density, as well as the enhanced appearance of the hair. Studies also showed that 80% of finasteride patients experienced a halt in hair loss within 6 to 12 months.
Another 2-year study looking at the effectiveness of finasteride in 1,553 men suffering with male pattern baldness, showed that over 83% of men were able to maintain or increase the number of hairs from the baseline.
Finasteride does work and many men use it effectively to treat male pattern baldness. Science backs this up, however, there are circumstances where it may not work. For example:
If you have alopecia
Your hair loss is caused by medication that you are taking, or other treatments that you are undergoing, such as chemotherapy
A good idea to track your progress is to take pictures at regular intervals. This allows you to see the results before and after taking finasteride.
To find out more about the clinical trials of finasteride and it's counterparts, please read our in-depth finasteride reviews guide.
Positives:
It's easier to use than other hair loss medication
Very effective at treating male hair loss
More affordable than other hair loss treatments
Side effects are very uncommon
Negatives:
It can take some time to produce effective results
Effects can sometimes be minimal

Overall, it's evident that finasteride is highly regarded by reviewers for its lack of side effects, effectiveness at treating hair loss and affordable pricing. This is reflected within the customer reviews. Although there are some downsides, the positives certainly outweigh the negatives.
Therefore, we recommend using finasteride as an effective medication to treat male pattern baldness.
For more information pertaining to finasteride, take a look at our bank of content resources below:
Finasteride PRICES
*Please note: We do NOT charge a prescription fee
| Medicine | x28 Tablets | x56 Tablets | x84 Tablets | x168 Tablets |
| --- | --- | --- | --- | --- |
| Finasteride (Accord) 1mg Tablets | 16.99 | 33.49 | 45.99 | 79.99 |
| Finasteride 1mg Tablets | 13.89 | 27.75 | 33.99 | 58.79 |