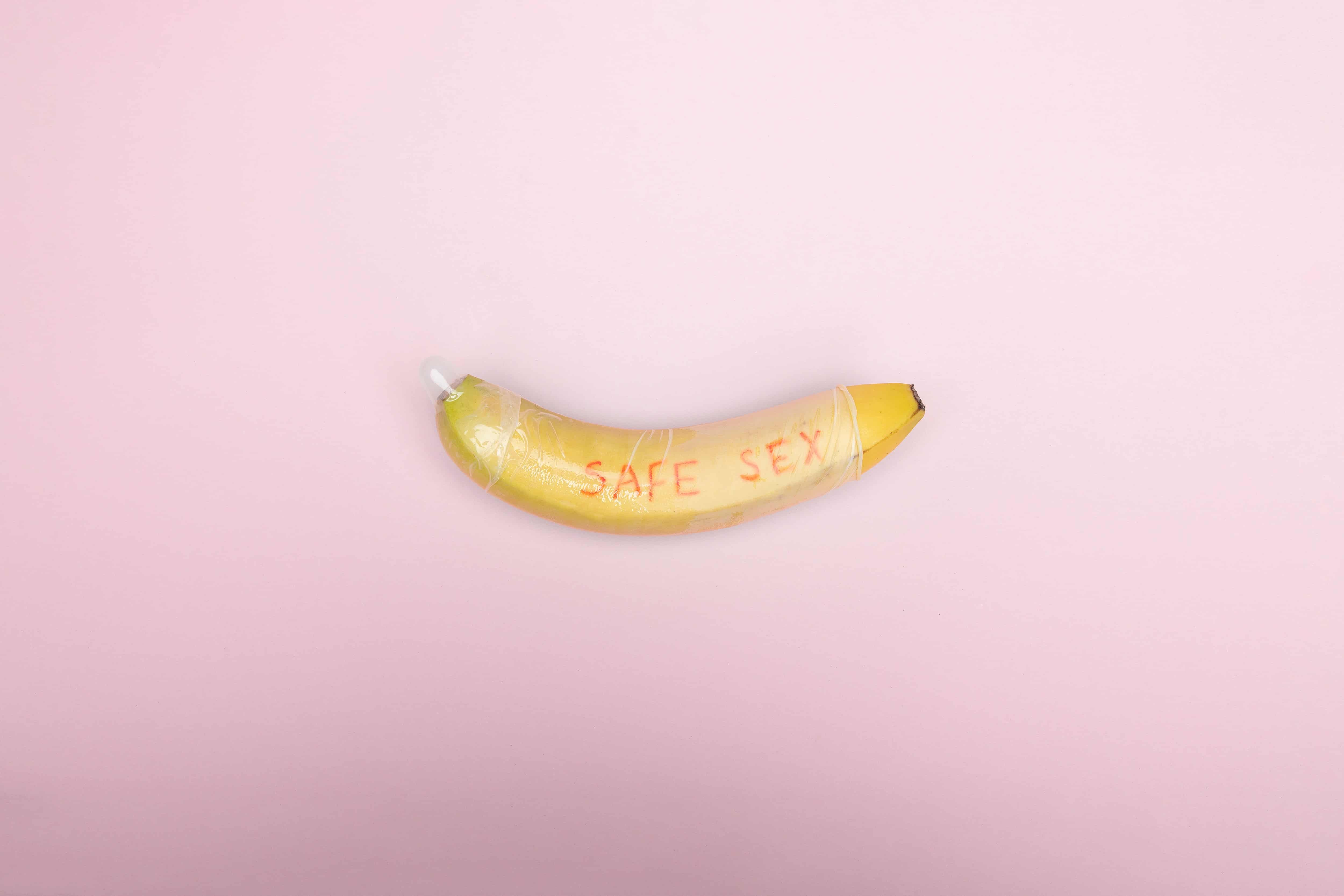 Problems getting and keeping an erection?
Discrete next day delivery. No subscriptions. No fancy packaging. Thousands of 5* reviews.
Many men desire firmer, harder erections and the ability to enhance their sexual performance. A seemingly endless variety of
pills
, devices and resources are available to offer assistance in the bedroom.
Cock rings are commonly used
penis enlargement
aids and can offer a variety of benefits to men looking to augment their sex life. Despite the widespread availability of these tools, some men are hesitant to try them due to the circulation-restriction elements of their use.
This article will examine the various ways cock rings are used and offer insight into whether cock rings or dangerous, or safe to use.

What is a cock ring?
Cock rings – designed to slow blood flow out of an erect penis – can enhance your erection by promoting firmer, harder, and longer-lasting erections. Also known as penis rings, tension rings or constriction bands, cock rings are occasionally marketed as erectile dysfunction (ED) aids, although men simply seeking to augment their erections can use them too.
Cock rings are usually slipped on around the base of the penis in order to restrict circulation and enhance the rigidity of an erection. Some have a second ring, called a penoscrotal ring, that is fastened over the testicles. Others have vibrating capabilities designed to enhance pleasure for both partners during sexual intercourse. Regardless of their individual features, a common trait in all cock rings is their ability to offer the potential for a greater erection.

How does a cock ring improve your erection?
By fitting around the base of your penis, a cock ring applies pressure around the base of the penis and squeezes the blood vessels to trap blood, causing a harder erection. This constriction causes a greater amount of blood to remain trapped in the penis. Although the blood can still leave the penis while trapped by a cock ring, this occurs at a much slower rate, enhancing the firmness and quality of your erection.
Some men believe that the use of a cock ring can help delay ejaculation by compressing the skin surrounding the base of the penis and testicles.
How to wear cock rings?
When trying a cock ring for the first time, it is best to begin with a ring that is soft, stretchy, and easily removed. Cock rings are a great way to enhance the pleasure of your next sexual encounter…but how do you get started? 
When it comes to selecting – and putting on – your first cock ring, there are some general guidelines to follow. Try the least constrictive size that remains in place at the base of your penis, yet still helps you maintain your erection.
Here's how to use a cock ring: 
Begin by lifting the head of your flaccid, or semi-erect penis. 
For easier application, rub lubrication onto the tip and shaft of your penis. This will make it easier to slip the ring on and prevent chafing or pulling as your erection increases. 
Stimulate is required in order to get an erection, at which point you should allow the band to gently constrict the skin of your now-hardened member.
If you're using a cock ring that encloses your scrotum and penis:
Begin with a flaccid or semi-erect penis.
Begin by placing one testicle in the loop.
Fit your remaining testicle through the loop. Most tension rings are small enough that testicles must be placed through them one at a time. 
To fit your penis through the ring, bend it back towards the band, putting the head through first and then pulling the shaft through. The ring should sit at the base of your penis and testicles. 
Secure the ring in place behind the scrotum and across the top of the penis.
If you're wearing a condom and want to use a cock ring: 
Put the condom on first, rolling it to the end of your penis. A condom won't reduce the effectiveness of a cock ring. 
Place the cock ring over the condom, sliding it to the base of your penis.
Ensure the condom isn't sticking to the condom, as friction or rubbing could increase the risk of tearing. 
As your penis becomes harder, you may need to adjust both the condom and the cock ring in order to find a comfortable placement before engaging in sexual intercourse. 
You should always follow the instructions that come with your cock ring to ensure proper usage. For best results and to avoid potential damage, do not use a cock ring for longer than 30 minutes. 
You may want to trim your body hair before using a cock ring, in order to prevent mood-damaging hair tugging or pulling that can occur when attempting to put on or take off a cock ring. Finally, taking a bath or hot shower before using a cock ring can help, as the effects of steam and hot water can aid blood flow to the penis.
Are there risks to using a cock ring?
Cock rings are a safe and commonly used male enhancement aids. As long as you're following usage guidelines, and not exceeding the recommended duration (remember to keep your cock ring on for under 30 minutes) you shouldn't experience any adverse effects. 
There are many misconceptions regarding the use of cock rings, also known as penis bands. Here are some of the more-commonly voiced concerns, and the reality behind the myths:
 
Cock rings can make your penis fall off
The most extreme of the cock ring rumours is also the most unlikely. While the constriction capabilities of cock rings work to trap blood flow in the penis and prevent re-circulation throughout the body, a properly-sized or adjustable ring simply slows this process. Following the general guidelines for usage – keeping a ring on for 30 minutes or less – prevents the risk of permanent damage as a result of over-constriction. 
While leaving a cock ring on for too long can cause cell damage, unless the time-worn enters extreme territory – a full day, for example – the damage is unlikely to be permanent.
It will tear or break the skin
This is unlikely to happen if you select the correct size for your penis. Lubricating the shaft before the application can also reduce the risk of micro-tears that may occur if an ill-fitting cock ring is forced over the skin of a dry, flaccid penis. Although you run the risk of irritation or inflammation from wearing a cock ring that is too small for too long, most rings are designed to effectively aid erection quality without adverse effects.
Cock rings are bacteria farms
Although any type of sexual interaction comes with a degree of bodily-fluid exchange, washing and cleaning your cock ring after each use will greatly reduce the build-up of bacteria that can occur over time on unclean sexual enhancement aids.
How tight should a cock ring be?
The size of your cock ring is largely determined by personal preference and what feels comfertable. You may need to try a few different rings to discover the one that constricts your penis to the degree that enhances your erection, whilst remaining comfortable. When determining the proper size of your cock ring, here are some important considerations:
How your cock ring feels. It should apply enough restriction to keep blood in your penis, without causing pain. If you're not sure how tight is 'too tight,' consider a flexible silicone ring or an adjustable ring.
What your cock ring is made of. First-time users may consider a flexible silicone ring in order to get used to the feeling, before moving on to a more rigid ring. Latex sensitivity and other allergy considerations may influence your decision.
What additional features you want. A vibrating cock ring, for example, shouldn't cause any extra discomfort as a sacrifice for extra functionality. The fit of your ring should offer the same degree of constriction as a regular ring.

Cock rings can offer a safe way to achieve hard erections if used correctly. Always be sure to follow the instructions and keep your ring on for 30 minutes or less. To find the right cock ring for you, start with a flexible or adjustable soft silicone ring, and experiment with different varieties only once you're comfortable with how your cock ring feels.
FAQs:
Should you wear a cock ring for a long time?
While cock rings can be worn during sexual intercourse or to enhance the quality of your erection, best practices recommend you only wear them for 30 minutes at a time.
What happens if I get stuck in my cock ring?
In the event that the cock ring remains affixed to your penis when attempting removal, wait until your erection begins to fade before trying to pull it off. The use of warm water or lubricants can aid in the safe removal of your cock ring. A stretchy cock ring can ensure it doesn't get stuck.
Are vibrating cock rings worth it?
Depending on what you're looking for in a constriction ring, the vibrating features of some devices can offer extra stimulation benefits for you and your partner. Available in a variety of materials and having differing costs, some cock rings have multiple vibration settings and features. While vibrating cock rings won't further enhance the quality of your erection when contrasted against regular rings, they may offer additional pleasure.
Whilst all of our content is written and reviewed by healthcare professionals, it is not intended to be substituted for or used as medical advice. If you have any questions or concerns about your health, please speak to your doctor.