Cock Rings: What They Do and How to Use Them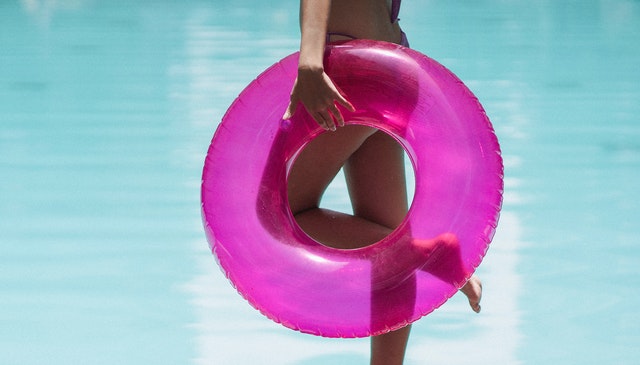 ED Treatment Delivered To Your Door
Free online consultation. Next day discreet delivery. Low prices.
Cock rings, also known as penis rings or constriction bands, are used to keep blood in the penis for an extended period to help maintain an erection. Rings are usually slipped on around the base of the penis. Some also have a second ring, called a penoscrotal ring, that fits around the testicles. Other cock rings have pleasure features for one or both partners.
Many people think of cock rings as sex toys that can intensify pleasure during sex. Whilst they can be used to spice up your sex life, they can also help to treat erectile dysfunction (ED) when used with a vacuum penis pump. Reducing the drainage of blood from an erect penis can help to improve the quality of erections by making them stronger, and longer lasting.
What does a cock ring do?
The purpose of a cock ring is to improve both the quality and duration of an erection.
A cock ring restricts the backflow of blood from an erect penis. This helps to keep blood in the penis, which assists in making an erection stronger, firmer, and longer lasting.
A cock ring helps bring pleasure for both partners during sexual intercourse. Some cock rings have a vibrating electrical device, which works by stimulating sexual partners when it makes contact with the clitoris.
How does a cock ring work?
A cock ring usually fits around the base of your penis. It applies pressure to the surrounding area and squeezes the blood vessels that transport blood in and out of the penis. This causes blood to leave the penis at a slower rate, keeping blood in the penis for a longer period of time.
ED can be caused by your body being unable to keep enough blood in your penis in order to maintain an erection. A cock ring keeps blood in your penis for longer. This means there is an increase in the total amount of blood in your penis and results in a stronger erection.
A cock ring works differently to ED medication, injections, and penis pumps, which work by encouraging blood flow to the penis. Cock rings can be used on their own or to complement other ED treatments for men. They can work with oral ED medication to strengthen erections, make them last longer, or to reduce the dosage ED medication which is useful if you experience side effects. Most penis pumps come with basic constriction rings.
It is important to note that ED medication, injections, and penis pumps, help to achieve an erection, as well as helping to maintain it. Cock rings are used primarily to help maintain an erection. If you are having trouble getting an erection, ED medication such as sildenafil tablets and tadalafil tablets can help.
How to use a cock ring
There are several types of cock rings available. How to wear a cock ring depends on the type of ring. They can be worn around just the penis, both the penis and scrotum, or just the testicles.
There are different types of cock ring available:
Cock ring – fits on the base of the penis. Before you put on a cock ring, you must make sure you have an erection. You then slide the ring over the head of your penis and roll it down to your penis base.
Penoscrotal ring – fits around the base of the penis and testicles. Your penis should be flaccid before fitting. You place your testicles in the ring one by one and then your penis in the ring by folding it back towards it. You put the head of your penis through first and then pull the shaft through. The ring should sit at the base of your penis and testicles.
Testicle ring – fits around the testicles. You place your testicles in the ring one by one and the ring sits on the top of your testicles.

You should follow the instructions of your cock ring to ensure you use it correctly. Do not use a cock ring for longer than 30 minutes. You can use a condom with a penis ring. Some men shave their pubic hair before using a cock ring to prevent it getting caught and any unnecessary associated pain. If you have a hot shower or bath before sex, this can help to increase the blood flow to your penis.
Vibrating cock ring
A vibrating cock ring provides pulsating sensations whilst you have sex. They are designed to intensify pleasure. You tend to get up to thirty minutes of pleasurable vibrations for you and your partner. The number of vibration modes varies between cock rings. Inside the top of the ring is a motor. When you turn the ring on, the motor causes the top of the ring to vibrate.
Cock and ball ring
This cock ring is worn around your penis and testicles. Sometimes, a second ring is used for your testicles, also known as a ball stretcher. It is worn around the base of the scrotum and used to enhance erections.
Metal cock ring
A metal cock ring can come in different designs and metal types, from light aluminium to heavier stainless steel cock rings.
Adjustable cock ring
As the name suggests, adjustable cock rings allow you to change the size to your penis so that you have a better fit. They typically come with a toggle style adjustment that is easy to use.
Stretchy silicone cock ring
Most cock rings are made from flexible material like rubber, silicone, or plastic. The additional benefit of silicone is that it is stretchy to it can be easier to put on.
Cock ring with a butt plug
Some cock rings come with a butt plug to aid anal stimulation and play.
What is a cock ring used for?
A cock ring can be used as a sex toy to increase pleasure during sex and as an ED treatment to help men achieve a stronger erection and stay hard for longer. Cock rings are a popular choice. This is because there are a number of benefits of cock rings. These include:
To help keep an erection
Cock rings help you to keep a strong erection during sex. You can simply buy them online or in adult sex shops. They are also relatively cheap, reusable, easy to use, portable and discreet.
Cock rings can be used to enhance the results achieved with sex pills.
Use with penis pumps
Penis pumps can help men to get an erection by creating a vacuum around their penis and drawing blood into it. An increase in blood flow can help get a harder erection for sex. The cock ring is then placed on your penis to help maintain the erection. It does this by keeping the blood in the penis once an erection has been achieved.
ED medication such as Viagra can have side effects, such as headache. A cock ring and penis pump have no side effects so they can be used by men who are unable to tolerate ED medication.
Increase confidence
A cock ring can increase a man's confidence in the bedroom. With a cock ring in place, a man can be more self-assured and less anxious about keeping his erection. He can focus on enjoying sex to the full. Some cock rings also increase a couple's pleasure, and this can add to a man's sexual confidence.
Whilst cock rings are not penis enlargement devices, helping to keep more blood in the penis can give a bigger erection than normal, if you struggle with achieving full erections.
Delay orgasm making it more pleasurable
Using a cock rings can delay orgasm and make sex more pleasurable. They make your penis harder for longer as they slow the flow of blood from your penis during intercourse.
Better sex
One of the benefits of a cock ring is better sex. Partners not wearing the ring can enjoy enhanced pleasure and anal or clitoral stimulation during sex. Users of cock rings often report better sex, owed to a stronger and longer lasting erection. Extra features, such as a vibrating devices can further improve sexual experiences.
What is the best cock ring?
When selecting a cock ring, there is no one size fits all. It's down to personal preference and what works best for you. You may need to try a few different penis rings, in order to find out which type suits you and your partner best.
When choosing a cock ring, you may want to consider the following:
How your cock ring fits - it should apply just enough pressure to keep blood in your penis. A cock ring should not cause pain. If you're not sure what size to get, you could try an adjustable or flexible silicone ring.
What your cock ring is made of – if it is your first time using a cock ring, you may prefer to start with a flexible silicone ring and get used to the sensation, before trying a rigid one. Some men are sensitive or allergic to some materials such as latex. Have a think about how easy they are to clean. Some materials are easier to clean than others.
Whether pleasure features are important to you - some cock rings vibrate or have other features that provide penile, clitoral, or anal stimulation. You even can work these by remote control.
What about homemade cock rings?
Homemade cock rings seem like a cheap and easy option. However, you need to consider the material used. You should think about:
Whether the material will irritate your penis.
How easy it is to use and remove.
How hygienic it is. Using materials such as shoelaces are likely to harbor bacteria and dirt.
The fit. Some penis rings take into consideration penis circumference. They allow for a tight fit.

We advise that you avoid DIY cock rings and stick to buying one from a reputable source.  They are reasonably cheap to buy and reusable.
The verdict
The purpose of a cock ring is to stop the backflow of blood from your penis. This makes your erection stronger, firmer, and last longer. They can be used as sex toys, as well as being effective in keeping an erection. When used together with penis pumps, they are a suitable alternative to ED medication.
They are available over the counter in many different designs, features, and materials to suit your personal preferences and enhance your sex life.
You must take care that the cock ring is not too tight, and you don't wear it for more than 30 minutes. This could cause damage to your penile tissues, and you may experience impaired sensation. When choosing a cock ring it is best to get advice from a healthcare provider, such as your doctor or pharmacist.
Whilst all of our content is written and reviewed by healthcare professionals, it is not intended to be substituted for or used as medical advice. If you have any questions or concerns about your health, please speak to your doctor.