The Insider's Guide to N95 Masks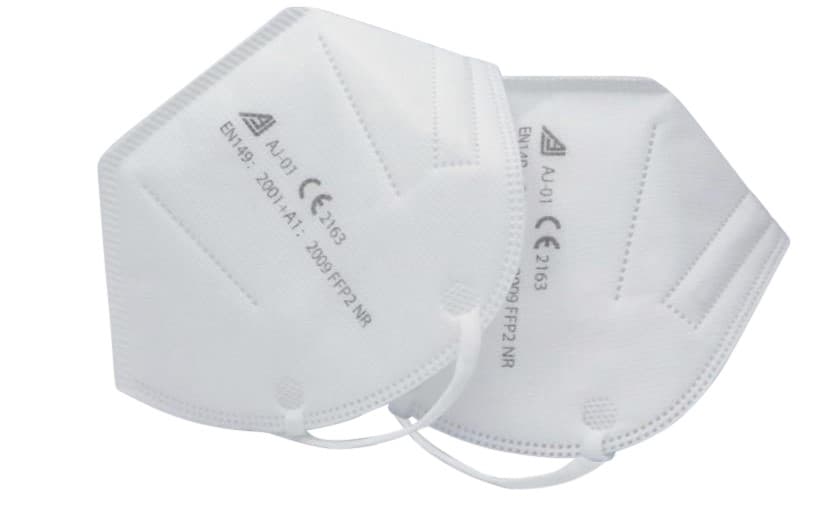 N95 Respirators:
N95 is a type of face mask designed to achieve a close facial fit and provide a high level of filtration from airborne particles. N95 masks may also be referred to as FFP2 masks or KN95 masks, depending on where in the world they are sold. The edge of the respirator is intended to form a seal around the mouth and the nose.
Surgical N95 respirators look like surgical face masks and have the same specification as N95 masks in terms of their filtration efficiency, but their appearance is the same as a surgical mask, and it does not form a tight seal around the face. They are commonly used by healthcare professionals in practice.
Features and Benefits of N95 Particulate Respirator or Face Mask:
Bacterial Filtration Efficiency:
The N95 mask has a Bacterial Filtration Efficiency (BFE) of around 95%. This means that it provides a high level of protection against bacteria, viruses and airborne particles.
Particulate Filtration Efficiency:
The high Particulate Filtration Efficiency (PFE) material filters around 95% of particles in the air, greater than 0.3 microns.
Fluid Resistance:
N95 masks generally provide resistance to fluid.
UK and European Standards:
In the UK, masks must meet the qualifying requirement of EN 149:2001+A1:2009, which is the European Standards that specifies the minimum requirement that facemasks must meet in order to qualify as N95.
Instructions to use N95 Particulate Respirator Mask
1. Open the box and take out one of the face masks.
2. Take the mask and gently extend the elastic headbands one after another.
3. Place the mask within the hand, the nose clip pointing at your fingertip and headband hanging downwards.
4. Position the mask under the chin with the nosepiece facing upwards.
5. Pass the lower elastic headband over the head and place it on the back of the neck, then position the upper headband around the head over the ears.
6. Then mould the nosepiece to the form of the nose.
N95 mask Not for Use by General Public
At the start of the COVID-19 pandemic, the general guidance was that members of the public should not use N95 face masks. This was to preserve supply for frontline healthcare workers. Since then, factories have increased their capacity to produce these masks. The increase in availability now means that members of the public wishing to purchase N95's can do so without jeopardising supplies for frontline healthcare workers.
Simple face mask
The simple face mask, also known as a face covering, is the minimum requirement in public areas of most countries. This is a piece of cloth that completely covers the mouth and nose. Coverings such as bandanas and scarves qualify. Covering your face in any form, minimises the chances of spreading airborne viruses and bacteria.
Surgical Mask
A surgical mask is a loose-fitting disposable mask. It protects the wearer's nose and mouth from contact with droplets, splashes and sprays which may contain germs. A surgical mask also filters out large droplets in the air. These types of masks may be able to protect others by reducing exposure to saliva and respiratory secretions of the mask wearer.
A standard 3-ply mask qualifies as a face covering, whilst a Type 2r surgical mask offers a higher level of protection. They are also a type of N95 mask as they have a BFE of 95% and are also resistant to fluids. Although they have an adjustable nose strip, they do not form a tight seal around the face and offer less protection than an N95 "half mask".
The similarities among N95 and surgical masks are:
They are tested for fluid resistance, filtration efficiency (particulate filtration efficiency and bacterial filtration efficiency), flammability and biocompatibility
They should not be shared or reused
General N95 Respirator Precautions:
People with chronic respiratory, cardiac, or other medical conditions that make breathing difficult should check with their health care provider before using an N95 respirator because N95's can make breathing difficult.
Some models have exhalation valves that can make breathing out more comfortable and help reduce heat build-up. It is recommended that N95 masks with exhalation valves should not be used in sterile conditions.
All N95 respirators are single-use disposable devices. If the respirator is damaged or if breathing becomes difficult, you should remove the mask and replace it with a new one. Place the used respirator in a plastic bag and dispose of it safely. Wash your hands after discarding the used respirator.
N95 respirators are not designed for children or for people with large amounts of facial hair, because a proper fit cannot be achieved, compromising protection.
How much protection does the mask provide?
Masks provide protection against droplets and airborne particles. However, viruses and bacteria can also enter the body through the eyes and through open wounds. Your hands play a big part in transporting viruses, bacteria and other harmful substances.
As well as masks, visors offer added protection. You should dispose masks once they have been worn once. Continue to sanitise and wash your hands and avoid touching your face when you are in a public place.
FFP half masks provide more protection
In addition to surgical masks (which are more like multiple layers of material), half masks provide a filter effect and added protection, as they form a seal around the face. These masks are commonly used by those working with aerosols, in dusty environments, or in sterile environments where cross contamination should be avoided. These disposable masks are made up of strong pressed cellulose providing a filter effect, and an exhalation valve (not appropriate for healthcare settings).
In the European Union, these kinds of masks are divided into three FFP protection classes (filtering facepiece):
FFP1:
FFP1 masks offer a basic layer of protection but are more effective than a standard 3-ply surgical face mask. They are usually worn by tradesmen as a way of filtering large particles from manual labour work.
FFP2:
FFP2 masks are equivalent to other international standards known as N95 or KN95. They are becoming increasing popular in healthcare settings, particularly in nursing and care home settings, as protection against coronavirus. They provide a high level of protection against viruses to the wearer and offer protection to those around.
FFP3:
FFP3 masks, also known as N99 masks, have a filter efficiency of around 98%. They provide one of the highest levels of protection against airborne particles, including viruses. They are generally worn in very high-risk situations or highly sterile environments. FFP3 masks are not reusable and should be discarded after one-time use. 
Using Personal Protective Equipment (PPE)
Who needs PPE?
Patients with confirmed or possible SARS-COV-2 infection should wear a face mask when being evaluated medically.
Healthcare Personnel should take into consideration the necessary precautions when caring for patients with COVID-19.
Members of the public are required to cover their face when entering public places.
Whilst all of our content is written and reviewed by healthcare professionals, it is not intended to be substituted for or used as medical advice. If you have any questions or concerns about your health, please speak to your doctor.