Utovlan Reviews
If you are considering taking a period delay tablet, Utovlan 5mg reviews can be a great resource. They can provide you with insight from real users and answer your questions. You should be aware that everyone's experience of Utovlan will be different.
We have Utovlan 5mg reviews from the independent and non-biased review website, Trustpilot. They are for the use of Utovlan for period delay. They do not include reviews for the use of Utovlan for heavy or prolonged periods or conditions such as endometriosis.
Our reviews and user feedback for Utovlan is generally positive. They say that it is an 'effective product' and is 'excellent for delaying periods'.
What is Utovlan and is it effective?
Utovlan is a branded version of the period delaying tablet, norethisterone. It is simple to take and effective in delaying your period. Just take one Utovlan 5mg tablet three times a day, beginning 3 days before your expected period start date and your period will be delayed for up to 17 days. Your period will resume 2 to 3 days after stopping Utovlan.
Why do women take it?
Women often take Utolovon to delay their periods when they have a special occasion to go to and they want to enjoy it without the worry or pain of a period. By taking Utovlan before your period, you can relax on holiday or at special events without the burden of a period.
How does Utovlan work?
Utovlan is a man-made progestogen hormone that can stop periods for up to 17 days. It works like the natural female body's progesterone hormone that rises after ovulation and prepares your womb for a fertilised embryo. If fertilisation does not happen, your progesterone levels decrease and your womb sheds its lining as a menstrual period. By taking Utovlan a few days before your next period your progestogen levels are kept high and your womb lining remains until you stop Utovlan.
How can I order Utovlan?
You can conveniently buy Utovlan period delay tablets online from Chemist Click. You just need to answer some medical questions to determine your suitability, to check that Utovlan is safe for you to take. This is reviewed by our medical team and your medication can then be posted to you from our pharmacy.
How it works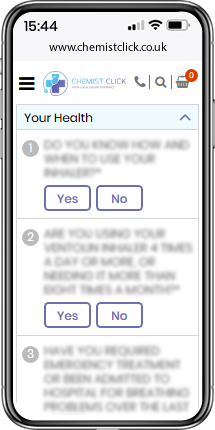 Complete
Questionnaire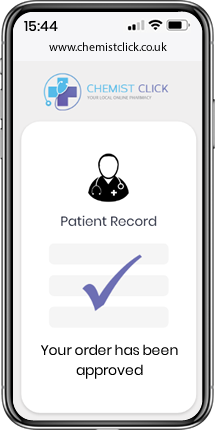 Suitability assessed by
UK based clinician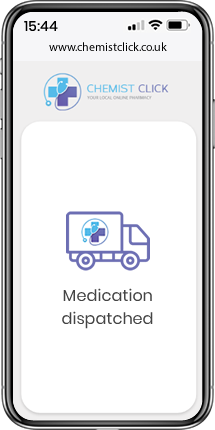 Next-day discreet
delivery
ABOUT OUR SERVICE
Chemist Click is an award-winning UK online pharmacy, offering a private prescription service. You can safely buy medication online, having it delivered to your door the next day in plain and discreet packaging. If you are using our online consultation service, you do not need a prescription. After you have completed the online questionnaire, a prescription is generated by our prescribers, which is then passed on to our in-house pharmacy. It is then dispensed and dispatched by our qualified pharmacy team. If you have a private prescription that you would like us to dispense, please contact our pharmacy team for a quote. We are a trusted UK online pharmacy with years of experience. Chemist Click is accredited by the MHRA and GPhC, ensuring that it is safe for you to buy medication online.
AS SEEN ON