Next Day Delivery
Plain & Discreet Packaging
Confidential Service
UK registered service
Utovlan Tablets

Utovlan is a period delay tablet, containing the active ingredient norethisterone. It can delay periods for up to 17 days. One tablet should be taken three times a day, starting 3 days before the expected onset of period.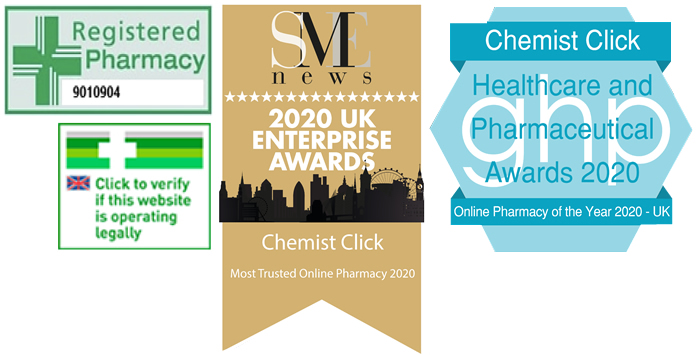 ABOUT Utovlan Tablets
What is Utovlan?
Utovlan is a period delay tablet which is used to postpone menstruation temporarily. It contains the active ingredient norethisterone 5mg. Norethisterone is an artificial version of progesterone, a hormone that plays a role in regulating periods.
How does it work?
Utovlan works by mimicking progesterone so that a period does not occur. Progesterone levels change throughout the course of the monthly cycle. Towards the end of the cycle, progesterone levels drop. This causes the lining of the womb to break down and leave the body in what is known as a period. Utovlan mimics progesterone to avoid breaking down the lining of the womb, which prevents a period.
How do you take Utovlan tablets?
To delay your period, you should take one tablet three times a day, starting three days before the expected date of your period. This will ensure that progesterone levels stay elevated to avoid having a period.
How long can I take Utovlan for?
You can delay your period for up to 17 days using Utovlan. If you wish to delay your period for longer, you should consider taking a contraceptive pill.
What if I am taking other medication?
Utovlan is safe to take with most medication. You should consult your doctor if you are taking any of the following:
Aprepitant
Bosentan
Carbamazepine
Efavirenz
Eslicarbazepine
Foasprepitant
Fosphenytoin Sodium
Griseofulvin
Modafinil
Nevirapine
Oxcarbazepine
Perampanel
Phenobarbital
Phenytoin
Primidone
Rifabutin
Rifampicin
Ritonavir
Rufinamide
St John's Wort
Sugammadex
Topiramate
Ulipristal Acetate
Warnings and precautions
You should not take Utovlan if you have any of the following:
Allergy to norethisterone
History of liver problems or jaundice
History of an itchy rash when pregnant
Porphyria
History of bleeding that is unexplained
A high risk for developing blood clots (including family history)

You should speak to your doctor or pharmacist if you wish to take Utovlan and you suffer from:
Is Utovlan available over the counter?
You are unable to buy Utovlan over the counter and this medication requires a prescription. You can safely buy Utovlan online by completing an online medical questionnaire. This is reviewed by one of our pharmacists to ensure that treatment is safe.
Side-Effects
What are the side-effects of Utovlan?
Common side-effects include:
Menstrual cycle irregularities
Uncommon side-effects include
If you experience any of the following, you should stop taking norethisterone and seek medical attention:
Wheezing
Difficulty breathing
Swelling of the tongue or face
Swelling of the feet or hands
Rash
Sharp chest pain
Blood in your sputum
Shortness of breath
Palpitations
Headache
Poor vision
Difficulty speaking
Numbness around your body
Swelling of the ankle, foot or calf
Skin discolouration or skin that is warm to touch
Product Reviews For Utovlan Tablets
Utovlan Tablets PRICES
*Please note: We do NOT charge a prescription fee
| Medicine | x30 Tablets (Up to 7 days delay) | x60 Tablets (Up to 17 days delay) |
| --- | --- | --- |
| Utovlan Tablets 5mg Tablets (Up to 7 days delay) | 14.49 | |
| Utovlan Tablets 5mg Tablets (Up to 17 days delay) | | 23.99 |