Norethisterone Tablets

Norethisterone tablets are used to temporarily stop periods for up to 17 days. You can buy norethisterone 5mg tablets from our UK registered pharmacy.
Next Day Delivery
Plain & Discreet Packaging
Confidential Service
UK registered service
Chemist Click
Award Winner
Online Pharmacy of the Year
Chemist Click
Award Winner
Most Trusted Online Pharmacy
Chemist Click
Award Winner
Online Pharmacy of the Year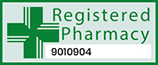 Norethisterone PRICES
*Please note: We do NOT charge a prescription fee
| Medicine | x30 Tablets (Up to 7 days delay) | x60 Tablets (Up to 17 days delay) |
| --- | --- | --- |
| Norethisterone 5mg Tablets (Up to 7 days delay) | 13.85 | |
| Norethisterone 5mg Tablets (Up to 17 days delay) | | 24.89 |
ABOUT Norethisterone Tablets
Buy Norethisterone tablets to delay periods
You can buy norethisterone tablets to stop periods for a special occasion, such as a wedding or holiday. You will need to complete a short online questionnaire, to ensure that treatment is suitable.
What is norethisterone?
Norethisterone is a synthetic version of progesterone, a hormone involved in regulating the menstrual cycle in women. Norethisterone 5mg can be used as a period delay tablet. Other norethisterone uses include the treatment of certain medical conditions such as endometriosis, heavy periods, or painful periods. It is also used in IVF treatment.
How does norethisterone work?
Progesterone levels fluctuate throughout the course of the month. Towards the end of the cycle, progesterone levels drop, causing the lining of the womb to break down and it is expelled via bleeding. This is known as a period. Norethisterone works by keeping levels of progesterone elevated, so that the lining of the womb is not broken down. This stops bleeding. Once you stop taking norethisterone, progesterone levels will drop, causing a bleed.
Norethisterone dosage for period delay
To delay menstruation, you should "Take ONE norethisterone 5mg tablet, THREE times a day, starting three days before your period is due".
How to take norethisterone
You can take one tablet with a glass of water. Food does not affect the absorption of the tablet, so it does not matter whether you take it before or after a meal.
What if I forget to take a tablet?
If you forget to take a dose of norethisterone, take it as soon as you remember. If you remember when it is time for your next dose, do not take two tablets together.
Norethisterone side effects
Like all medication, norethisterone may cause side effects, although not everyone will get them.
Common side effects of norethisterone include:
irregularities to the menstrual cycle. This can include bleeding or spotting in between periods.
feeling sick
tenderness of the breasts
fatigue
bloating
lower than usual sex drive
headache

You should read the patient information leaflet for a full list of side effects, and what to look out for.
Are there side effects after stopping treatment?
Norethisterone is not likely to cause any long-term side effects. After stopping treatment, any side effects should go away within a few days.
Who cannot take norethisterone tablets?
You should not take norethisterone if you are using the following:
Any hormonal contraceptive methods, such as the coil (hormonal), or contraceptive pills, patches, implants, vaginal rings or depot injections.

You should speak to your doctor in the following instances:
You are epileptic or taking medication to treat epilepsy
You have cancer or you are using cancer treatment
You have a history or family history of blood clots
You have a heart condition, or you are at risk of developing heart problems
You suffer from migraines
You are taking antiviral medication
You are using immunosuppressants
You are using anti-inflammatory medication
How quickly does norethisterone stop bleeding?
Norethisterone tablets are taken three days before the expected onset of a period, so no bleeding should occur until treatment is stopped. If you are taking norethisterone once your period has started, it may not work.
Can norethisterone stop a period once is has started?
No, norethisterone cannot stop your period once it has started. If you take norethisterone on the day of your period, or anytime during your period, is it not likely to work as this is too late. Unfortunately, there are no pills to stop menstruation immediately.
You can try taking the contraceptive pill on the first day of your period to help to shorten the length of your period, but it will not stop your period completely.
When will my period start again?
Your period will start around 2-3 days after stopping norethisterone.
What if I don't get a period?
If you do not get a period within a few days of stopping treatment, you should do a pregnancy test. Not getting a period after taking norethisterone does not necessarily mean you are pregnant. Sometimes periods can take a few days longer to start, however, a pregnancy should be done for precaution.
Does norethisterone reset your cycle?
Yes, norethisterone will change the date of your cycle. When you take norethisterone, it delays your period. Once you stop taking the tablets, you will get a bleed after a few days, which will reset your cycle. The date your period restarts is your new cycle date. You can expect your next period approximately 28 days after your period starts, assuming you have a 28 day cycle.
What to do if norethisterone is not working
Norethisterone has a high success rate and is effective in delaying menstruation. If it has not worked, this may be because you have not started treatment on time, or you may have missed doses. In cases where the correct protocol has been followed, you should contact your GP or pharmacist for advice.
Is norethisterone a contraceptive?
Norethisterone is a contraceptive when used at a different strength. The dose of norethisterone tablets required to delay periods will not prevent you from getting pregnant. There is a chance that you can ovulate when taking norethisterone, so you should practice contraception if you do not wish to get pregnant. You may wish to consider a combined oral contraceptive pill and miss out the tablet-free interval if you wish to benefit from contraception.
What is the difference between norethisterone and Utovlan?
Utovlan is the branded versions of norethisterone. They contain the same active ingredient (norethisterone), and the only difference may be in the inactive ingredients (such as excipients that bind the tablet together). They all work in the same way and are equally as effective. Some women may have tried a brand and may want to stick with that, but no particular brand is better than the other. If you would prefer a brand, please get in touch and we will try our best to accommodate.
Can you get norethisterone tablets on the NHS?
Norethisterone is available on the NHS to delay periods, although this is at the discretion of your GP. It is also available on the NHS to treat endometriosis and heavy or painful periods.
Can you buy norethisterone tablets over the counter?
Norethisterone tablets are not available to buy over the counter. You will need a prescription in order to purchase treatment.
Side Effects
What are the side-effects of period delay tablets (norethisterone)?
Period delay tablets generally don't cause any side-effects, as they are taken for such a short period of time at a low strength. However, as with all medication, there is a possibility you may experience some side-effects. Common side-effects of norethisterone include:
Nausea
Breast tenderness
Fatigue
Please read the Patient Information Leaflet for a more comprehensive list of side-effects
Patient Information Leaflet
For more information about Norethisterone Period Delay Tablets, take a look at the patient information leaflet below:
Where can I find out more information about Norethisterone?
To find out more information about Norethisterone, visit the NHS website.
Articles you may be interested in:
Is it dangerous to delay your period?
Product Reviews For Norethisterone Tablets