Treclin Gel Reviews: What Our Customers Think
If you're wondering whether Treclin gel is right for you, it can help to read reviews from people who have actually used the product. In this article, we look at what Treclin is, summarising reviews from users. This should help to provide users and potential users with a further insight into Treclin gel.
What Is Treclin and What Does It Do?
Treclin gel is a topical treatment for moderate levels of acne. This acne treatment is only available with a prescription or after an online consultation from a healthcare professional. A translucent yellow gel, Treclin comes in 30 g tubes and is applied to your face at bedtime. You should use Treclin at night because your skin can become more sensitive to sunlight while using it and you could risk sunburn.
The product has two active ingredients: clindamycin 10 mg/g and tretinoin 0.25 mg/g.
Clindamycin is an antibiotic that helps to reduce bacteria on the skin that can cause acne. The other active ingredient, tretinoin, is for clearer pores and less oily skin. Tretinoin helps renew skin cells, which prevents dead skin cells blocking pores and follicles. It also helps stop skin cells from sticking together, making it easier for skin to shed, reducing the chances of acne. The two ingredients work to treat the symptoms of acne, including blackheads, whiteheads, pustules, papules and redness.
How Long Does Treclin Take to Work?
At first, when you use Treclin, you may not see any improvement in your acne. You might even find that your skin gets worse within the first seven to 10 days. This is known as purging.
The reason for purging is that tretinoin is a retinoid that encourages your skin to shed and get rid of bacteria, sebum, and dead skin cells, which will help reduce new breakouts. However, medical professionals and Treclin gel reviews tell us that skin purging can look like dry skin, peeling, and small red bumps, and it can last several weeks. Apply a gentle, fragrance-free moisturiser to your face to keep flaky skin under control.
Carry on using the gel once a day at bedtime, and you should start to see results after two to three weeks. By week six, you should have much clearer skin. Use the gel for 10 to weeks but for no more than 12 weeks. Do not stop using Treclin when your acne starts to get better.
When you have finished your course of treatment, what happens next will depend on whether or not your acne is better. If Treclin has worked for you, you may be prescribed another product that contains a retinoid but does not contain an antibiotic, such as Differin or Epiduo. If Treclin has not worked, you may need to try a different antibiotic or another type of treatment.
Treclin Gel Reviews
Internet reviews and Treclin gel reviews show that users report good to excellent results from using Treclin. Some people noticed a difference in their skin in less than a week, but most expressed an overall improvement in their skin after two to four weeks or more. Some Treclin gel reviews refer to dryness, redness, peeling, and flaky skin, but this is to be expected since the product contains a retinoid that increases the rate at which your body produces new skin. Use a gentle moisturiser to soothe dry skin.
Users said they felt more confident about not wearing makeup, and some even reported an improvement in lines and wrinkles, which may be the case because of the retinoid in Treclin. Drugs.com rates the product 7.6 out of 10 from a total of 172 ratings and says 70% of users reported a positive effect.
Treclin Gel Price
Treclin prices start from £29.99 for a 30g tube. You are likely to need more than one tube for a 12-week course of treatment, and it may be cost effective to purchase two or three tubes at the same time. Two tubes cost £53.99, and three tubes are £74.99.
Treclin Results
Most Treclin users report excellent results, although the time scale for improvement varies. Some say their skin cleared up in days, while others say it took months before their acne got better.
Effectiveness
Most users would recommend Treclin to treat acne on their faces.
Value for Money
Products for problem skin and acne can be expensive, and costs mount up. Hardly any users complained about the price of Treclin.
Problems
A lot of users noticed that Treclin caused their skin to become dry after several weeks of use. However, they felt this was preferable to acne, and they were able to treat the problem with a good-quality moisturiser.
If you would like to try Treclin for yourself, start a consultation with our pharmacist today. We will need to check it's right for you. We'll let you know that your request has been reviewed as soon as possible and, if suitable, get your prescription for Treclin dispatched to you.

How it works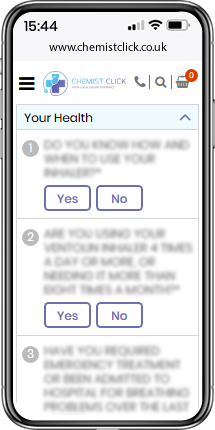 Complete
Questionnaire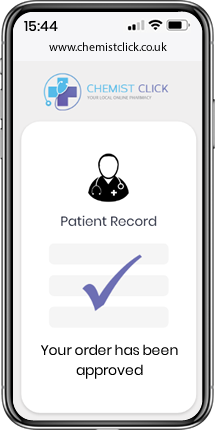 Suitability assessed by
UK based clinician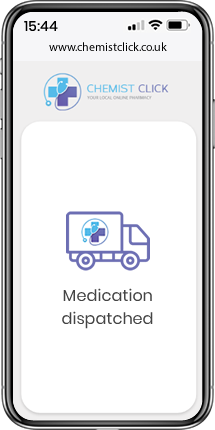 Next-day discreet
delivery
ABOUT OUR SERVICE
Chemist Click is an award-winning UK online pharmacy, offering a private prescription service. You can safely buy medication online, having it delivered to your door the next day in plain and discreet packaging. If you are using our online consultation service, you do not need a prescription. After you have completed the online questionnaire, a prescription is generated by our prescribers, which is then passed on to our in-house pharmacy. It is then dispensed and dispatched by our qualified pharmacy team. If you have a private prescription that you would like us to dispense, please contact our pharmacy team for a quote. We are a trusted UK online pharmacy with years of experience. Chemist Click is accredited by the MHRA and GPhC, ensuring that it is safe for you to buy medication online.
AS SEEN ON