Differin Gel

Differin (available as a gel or cream) is an acne treatment that helps to clear and prevent pimples, blackheads, whiteheads and clogged pores as well as reducing soreness and irritation. Differin can be used on the face, chest or back.
Next Day Delivery
Plain & Discreet Packaging
Confidential Service
UK registered service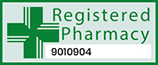 ABOUT Differin Gel
What is Differin?
Differin is a prescription only medication that is used to treat acne. It is primarily used for acne that is on the surface of the skin, such as blackheads and whiteheads. The active ingredient in Differin is called adapalene. Adapalene is a retinoid, which is a class of medicine that is derived from vitamin A. Unlike other acne treatments, Differin does not contain any antibiotics, therefore it should be used to treat mild-moderate acne.
How does Differin work?
The active ingredient in Differin is called Adapalene. It works by regulating cell turnover, ensuring that pores do not get clogged up and form acne. Increasing skin cell turnover allows the skin to naturally exfoliate, ensuring that oil and dead skin cells do not block pores and form blackheads or whiteheads. Adapalene also serves as an anti-inflammatory, reducing the redness and swelling that accompanies acne, helping to restore skin tone and texture.
Differin vs Epiduo
Differin and Epiduo Gel are both prescription gels that are used to treat acne breakouts. Whilst both contain the active ingredient adapalene, and neither medication uses antibiotics, Epiduo is considered the stronger treatment of the two as it includes benzoyl peroxide, an antimicrobial ingredient that eliminates bacteria on your skin. This common acne ingredient is used to treat acne skin inflammation. Epiduo works by combining adapalene and benzoyl peroxide to eliminate blackheads and whiteheads and reduce inflammatory acne. However, both acne treatments are highly effective as they reduce acne lesions over a long period of time.
Differin vs Tretinoin
The active ingredient in Differin is adapalene, a widely used retinoid used to effectively treat acne. Tretinoin, adapalene's counterpart, is also a popular retinoid that is included in a range of acne gels and creams like Treclin Gel. Because both belong to the same class of medications, they provide similar benefits and share similar side effects.
They are both highly effective acne treatments, in fact studies show both medications show a remarkable reduction in acne over a long period of time. If you suffer from mild to moderate acne, we recommend using either treatment, but make sure you consult this with your doctor first.
Differin purge
Differin is arguably one of the most effective and popular acne treatments available today, and with most medications there are some side effects to consider. One of the most common side effects can last for up to eight weeks, this process is called 'purging'.
During this time, it may seem like your skin is getting worse as more spots and acne lesions start to show. Although it may look that way, your skin is actually getting better, even if it is unpleasant for the sufferer. This is a perfectly normal part of the process, so do not be alarmed if this starts to happen.
The active ingredient adapalene triggers cell turnover, causing your skin to bring congestion to the surface, exposing more clusters of spots on your skin. However, users just have to push through it and keep applying Differin as recommended and after the purge your skin should look a lot healthier.
Differin acne scars
Most retinoids were designed to treat acne breakouts and flare ups, not as a solution to acne scars. However, whilst there are some great products out there that treat scarring, it's been shown that products like Differin Gel can aid in the reduction of acne scars.
Many dermatologists recommend Differin for acne and acne scar treatment. This is because Differin helps speed up the skin regeneration process which can help hide the appearance of scars. Scars can occur when too much pressure is applied when popping spots. We strongly recommend avoiding this as it can damage the skin underneath. Differin can also prevent future breakouts, reducing the chance of acne scars.
Is Differin safe to use whilst pregnant or breastfeeding?
You should not use Differin whilst pregnant as there are insufficient studies to declare this product safe to use whilst pregnant. Whilst this medication only possesses minor side effects, it's advised not to take the risk if you are pregnant or breastfeeding.
From what studies have shown, researchers have found that acne medications containing adapalene should not be used during pregnancy. Furthermore, most dermatologists believe that until more data is collated, women should not use retinoids like Differin during pregnancy.
Can you buy Differin over the counter in the UK?
You cannot buy Differin over the counter as it's prescription-only medication. Therefore, you must have it authorised by a medical professional. However, you can buy Differin online through our website once you have completed an online consultation. Once it has been approved by one of our experienced doctors, we will swiftly send the prescription to you in a discreet package.
Differin is available to purchase at the counter in the USA. But in the UK, a prescription is required to obtain Differin. Our registered service involves filling out a medical questionnaire, so that our prescribers can assess the suitability of the product for your use
How to use Differin
Before applying Differin, you should remove any make-up and wash your face with a gentle face wash that is hypoallergenic and free from fragrances. Wash your hands before touching Differin, and apply a small amount on your fingertip. Apply the cream to the affected areas and rub it in gently.
You should wash your hands after use. Using more Differin than you need to will not clear your acne any quicker, but may result in increased skin irritation. Avoid using Differin on sensitive areas of the skin, such as areas that may be affected by eczema, broken skin or on areas that may be sunburnt. Take care in ensuring that Differin does not come into contact with your eyelids, mouth, nostrils or sensitive areas of your body such as your neck.
How long does Differin take to work?
It depends on your skin type and the severity of your acne. Although the treatment gets to work straight away, on average, positive results can be seen after two weeks, but it takes around 12 weeks for the full benefit to be seen. Most people will have to use Differin for at least two months before their acne noticeably improves. However, this does mean going through the purge process.
As long as you follow the recommendations on how to use Differin, you should start to see a reduction in acne after 2-8 weeks of treatment. After 12 weeks, you should be able to see a significant difference. Studies have shown up to an 87% reduction in acne after 12 weeks of using Differin.
How long can you use Differin for?
Your doctor should have informed you of the length of treatment with Differin. Most people are prescribed Differin for 2 months before having to go back for a review. If there is no improvement, you may be prescribed an add on treatment, or a different treatment altogether. It is also common for Differin to be used long-term for treating and preventing acne, but you should speak to your doctor about this.
Where and when should I use Differin?
Differin should be used only once a day and integrated into your nightly routine for the best results. We recommend using this acne treatment once at night, before bed. It can be applied to the face, chest, or back areas.
Take a look at the following guides if you suffer from acne on the face, chest or back:
To get the most out of Differin, first wash your skin with a cleanser and then apply a thin layer of the gel to the afflicted area, then finish off using a moisturiser. Applying more than the recommended amount will not provide better results or speed up the healing process.
How effective is Differin?
Differin has been used with success for a number of years in helping to treat and prevent acne. Everybody has a different skin type, and whilst many find Differin to be effective in treating acne, some may not. There are other alternatives available in this case.
Who should not use Differin?
Whilst Differin is a safe and effective solution to acne breakouts, there are still some people that may not be able to use it. If you fall into any of these categories below, please do not use this product:
Pregnant women – If you fall pregnant whilst using Differin, you should stop using it and make an appointment to see your GP
Severe eczema or skin conditions – Differin may aggravate certain skin conditions and you should avoid its use on those areas
Children under the age of 12
We always recommend contacting your doctor or dermatologist before using Differin or other acne treatments.
Can I use Differin with other products for acne?
Differin can be used with other products such as Benzoyl Peroxide, Clindamycin and erythromycin, but these products must be applied in the morning, so that Differin can be applied at night.
Differin side effects
Whilst Differin is an effective acne medication that does not contain antibiotics, it's important to remember that it does still pose some side effects that users will need to look out for.
The most common side-effect of Differin is skin irritation. This is usually in the form of dryness, burning or redness. After the first few days of using Differin, your skin may experience retinization, which is the period where your skin is getting used to the product. It involves skin irritation that usually lasts for a few days until you have got used to the product on your skin.
As mentioned before, Differin can also generate the unpleasant 'acne purge'. The process of making your skin look worse before it gets better. But do not be concerned, it is a normal side effect that will be resolved within 8 weeks.
Other common side effects include:
Stinging, tingling or irritation to the afflicted area
Skin redness & dryness
Scaling
Mild burning
Sensitivity to sunlight
However, common side effects only affect up to 1 in 10 people who use the treatment. The probability of the occurrence of these side effects will depend on the circumstances of your case. If you are concerned about the persistence of these side effects, please contact your doctor.
If you do have any allergies, please consult with your doctor before taking the medication and read the ingredients on the packaging carefully. If you think you're having an allergic reaction to the product, discontinue use immediately and seek medical help.
Does Differin help to reduce and prevent wrinkles?
Retinoids, including Differin, are commonly used to prevent and treat wrinkles, as well as hyperpigmentation (the appearance of dark spots on the skin as a result of an overproduction of melanin). You should see a dermatologist about using retinoids for this purpose.
Why is my skin experiencing sensitivity to Differin?
The main ingredient in Differin is adapalene, a retinoid. All retinoids require the skin to adjust to them, in a process known as retinization. Your skin may become more sensitive and irritated from using Differin, but your skin is building up tolerance to the retinoid. Retinization can start a few days or weeks after using Differin, lasting for a few weeks, but this period will subside when your skin has acclimatised.
What is the difference between Differin cream and gel?
Both forms of Differin contain the same concentration (0.1%) of the active ingredient adapalene which is why both the cream and gel have the same effectiveness. However, there are some differences in the way each consistency reacts to the skin.
Differin gel is usually the product of choice for those with oily skin. However, Differin gel can cause skin to dry up easily and can cause more irritation than creams. Differin cream is used for those with a more sensitive skin type as the consistency of the cream doesn't dry out as quickly and is less irritating. Before deciding on the best Differin product for you, we recommend consulting with your doctor first.
Both forms of Differin can be purchased through our website. Patients just need to fill out an online consultation before the medication can be swiftly shipped to their door in a discreet package.
What if I forget to use Differin?
Forgetting to use Differin on the odd occasion won't have an effect on your treatment in the long-term. You should apply Differin the next evening as usual. Continuously forgetting to apply Differin can slow down your rate of treatment, and results will not be as effective.
Product Reviews For Differin Gel
Like most acne gels, Differin is an effective treatment widely-used to reduce the number of whiteheads and blackheads. Although we've covered a lot of information on this page, it's important to get a first-hand look at the reviews from some of the people who have experienced Differin.
Positives:
There seems to be a general consensus that Differin is very effective at clearing up spots
Recommended by dermatologists
Differin is described as an easy to apply, fast-acting acne gel that is suitable for persistent adult acne. Customers have commented that they begin to see results within weeks
Minimal side effects
Comes in gel form which means it doesn't require oral medication
Negatives:
Differin purge
Not recommended to use if you're pregnant or breastfeeding
Some users of Differin become more sensitive to light

Whilst some customers experienced some minor side effects, (visit our Differin side effects tab to find out more), there are definitely more positives than negatives. Especially since the majority of patients did not experience any major side effects. we're confident in recommending this treatment to those suffering from mild to moderate acne.
Differin PRICES
*Please note: We do NOT charge a prescription fee
| Medicine | x1 Tube (45g) | x1 Tube (60g) | x2 Tubes (90g) | x2 Tubes (120g) |
| --- | --- | --- | --- | --- |
| Differin Cream Tube (45g) | 24.49 | | | |
| Differin Cream Tubes (90g) | | | 47.49 | |
| Differin Gel Tubes (90g) | | | 47.49 | |
| Differin Gel Tube (45g) | 24.49 | | | |
| Differin Cream (Parallel Import) Tube (60g) | | 21.49 | | |
| Differin Cream (Parallel Import) Tubes (120g) | | | | 39.99 |
| Differin Gel (Parallel Import) Tube (60g) | | 22.99 | | |
| Differin Gel (Parallel Import) Tubes (120g) | | | | 41.49 |