Next Day Delivery
Plain & Discreet Packaging
Confidential Service
UK registered service
Doxycycline Tablets For Malaria

Doxycycline is a cost-effective antimalarial drug. They should be taken 2 days before entering the malaria zone, whilst there and for 28 days after leaving.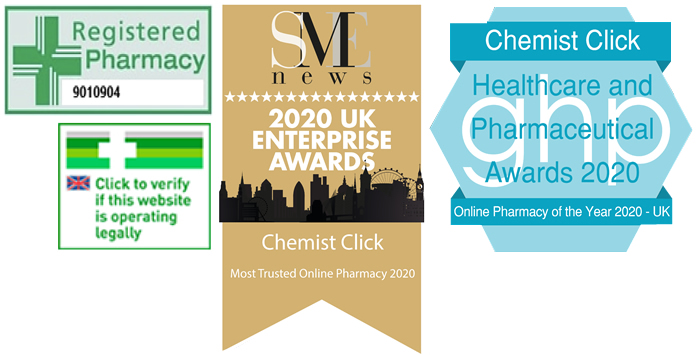 ABOUT Doxycycline Tablets For Malaria
How does doxycycline work for malaria?
Doxycycline is taken as an anti-malarial tablet to prevent malaria. It works by killing the malaria parasite, before it has the chance to reproduce and spread in the human body.
How do I take doxycycline to prevent malaria?
Doxycycline should be taken once a day, two days before entering the malaria zone, throughout the course of your stay and for four weeks after having left the area. It is important to complete the course, as the doxycycline continues working to kill any malarial parasites that may be in your body, even after you've left the area.
It is a good idea to take the capsules with milk to reduce the chance of stomach upset. It is also important to note that this capsule should be taken whilst in an upright position and should not be taken before bed or lying down.
What if I forget to take a dose of doxycycline?
Take the forgotten dose as soon as you remember, unless it is nearly time for the next one. Do not take two doses to make up for a forgotten one, as this can make you sick.
Does doxycycline work for preventing malaria?
Doxycycline has over a 90% success rate in preventing malaria when used alongside other preventative measures, such as using insect repellent and sleeping in a mosquito net.
Doxycycline vs Malarone
Malarone is a medication that contains atovaquone (an antiprotozoal agent) and proguanil (an antimalarial) and is used to both treat and prevent malaria caused by mosquito bites.
It is typically given to travellers who are visiting malaria-endemic areas. The medication kills malaria parasites that are living inside red blood cells or other tissues in the body. Malarone is taken once per day, starting from one or two days before a trip to a malaria-endemic area, during the trip, and for seven days after leaving.
Doxycycline tablets can also be used to prevent malaria and is particularly effective in areas with multidrug-resistant P. falciparum. It is usually taken once per day, starting from one or two days before a trip to a malaria-endemic area, during the trip, and for a month after leaving.
Side Effects
What are the side-effects of doxycycline?
It is uncommon to experience side-effects with doxycycline, but side-effects reported include:
Nausea
Diarrhoea
Stomach upset
Skin irritation
It is important to cover up and use high spf sun lotion as doxycycline may make your skin more sensitive to sunlight. If you experience sever skin irritation, stop taking doxycycline and seek medical attention.
Product Reviews For Doxycycline Tablets For Malaria
Doxycycline PRICES
*Please note: We do NOT charge a prescription fee
| Medicine | x37 Capsules (1 Week) | x44 Capsules (2 Weeks) | x51 Capsules (3 Weeks) | x58 Capsules (4 Weeks) | x72 Capsules (6 Weeks) | x86 Capsules (8 Weeks) | x114 Capsules (12 Weeks) | x142 Capsules (16 Weeks) | x212 Capsules (6 Months) | x400 Capsules (1 Year) |
| --- | --- | --- | --- | --- | --- | --- | --- | --- | --- | --- |
| Doxycycline 100mg Capsules (1 Week) | 9.99 | | | | | | | | | |
| Doxycycline 100mg Capsules (2 Weeks) | | 12.99 | | | | | | | | |
| Doxycycline 100mg Capsules (3 Weeks) | | | 14.99 | | | | | | | |
| Doxycycline 100mg Capsules (4 Weeks) | | | | 15.99 | | | | | | |
| Doxycycline 100mg Capsules (6 Weeks) | | | | | 17.30 | | | | | |
| Doxycycline 100mg Capsules (8 Weeks) | | | | | | 19.30 | | | | |
| Doxycycline 100mg Capsules (12 Weeks) | | | | | | | 23.30 | | | |
| Doxycycline 100mg Capsules (16 Weeks) | | | | | | | | 28.49 | | |
| Doxycycline 100mg Capsules (6 Months) | | | | | | | | | 29.99 | |
| Doxycycline 100mg Capsules (1 Year) | | | | | | | | | | 57.99 |