Valaciclovir Tablets

Valaciclovir is an antiviral medication used to treat and suppress genital herpes. It can help to reduce the number of outbreaks and ease the symptoms of an outbreak. Valaciclovir is the prodrug of aciclovir and is also available as a branded product Valtrex.
Next Day Delivery
Plain & Discreet Packaging
Confidential Service
UK registered service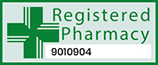 ABOUT Valaciclovir Tablets
What is valaciclovir and what is it used for?
Valaciclovir, sometimes referred to as valacyclovir, is an antiviral medicine that is used to prevent and treat infections including herpes, chickenpox and shingles. It is also sold under the brand name Valtrex. It is commonly referred to as, generic Valtrex.
People with genital herpes can use valaciclovir to reduce the frequency, severity and length of outbreaks, helping sores to heal and preventing new sores from forming. It can also decrease pain and itching; two common symptoms associated with herpes, chickenpox and shingles.
It works by changing the DNA of the herpes simplex virus, so that it is unable to replicate. This means that the virus is unable to grow, helping the body's immune system to attack the virus, inactivating it. This helps to reduce the severity of symptoms, and the length of an outbreak.
Valaciclovir can also be taken over a long period of time to suppress outbreaks in those that experience recurrent episodes of genital herpes.
Whilst valaciclovir is an effective medication that is used to ease symptoms, reduce the length of an outbreak and to suppress outbreaks, it is important to note that it cannot cure herpes.
There is currently no cure for genital herpes, as the unpredictable behaviour of the virus has made it difficult for drug companies to create a cure.
Valaciclovir can also help to ensure that you are less likely to transmit the infection onto someone else. It is also possible to pass genital herpes on through sexual contact, but you are more likely to do so when experiencing symptoms such as sores. Valaciclovir helps to keep the virus under control, minimising the chances of spreading the infection.
Along with aciclovir, valaciclovir is considered as one of the best genital herpes treatments available in the UK.
What is the correct valaciclovir dosage and how you should take it?
Valaciclovir should be swallowed with water, and the doses should be spread evenly throughout the day. You should complete the prescribed course unless told otherwise.
If you forget to take a dose, take it when you remember, unless it is time for the next dose, in which case the missed tablet should be omitted.
Those who are experiencing their first episode of genital herpes are required to take 500mg (1 tablet), twice daily for 5 days.
Those that are experiencing an outbreak should take 500mg (1 tablet), twice daily for 3-5 days.
Those that are using valaciclovir as a suppressive treatment to prevent regular outbreaks should take 500mg (1 tablet) daily. Treatment is usually taken for a duration of 6-12 months after which it is stopped temporarily before restarting again. This treatment should only be ordered if your doctor is aware, so that your regime can be monitored.
Treatment is usually effective soon after you have started taking it, and symptoms usually begin to ease after the first day. Valaciclovir will also help to reduce the length of an outbreak by a few days.
Those that are taking valaciclovir to suppress herpes should notice a decrease in the number of episodes. Valaciclovir is effective in treating genital herpes and has been used for many years, however, if you feel that it is not making a difference, please consult your doctor to discuss alternatives.
Even if you feel that your condition is improving, you should finish the full course of valaciclovir. The length of the course is likely to be determined by the type of infection you have and your response to treatment.
Don't stop taking valaciclovir unless advised to do so by your doctor. If you have any questions regarding dosage, ask your pharmacist or doctor.
Who should not use valaciclovir?
Valaciclovir is not suitable for those:
That have allergies to any of the product ingredients
Above the age of 65
With a weakened immune system
With conditions that affect the nervous system and those with liver or kidney problems
We are unable to prescribe valaciclovir for those taking medication that affect the liver or kidney such as:
Aminoglycosides
Ciclosporin
Cimetidine
Foscarnet
Iodine
Methotrexate
organoplatinum compounds
Pentamidine
Probenecid
Tacrolimus
Valaciclovir can be used in pregnancy and breastfeeding, but we are unable to prescribe this online, as this practice is best done under the supervision of a doctor.
If you have developed genital herpes for the first time whilst pregnant, it is important to see your doctor immediately, to avoid passing this onto your baby.
If you have experienced episodes of genital herpes before pregnancy, it is unlikely that you will pass this onto your baby as the antibodies you have developed to deal with the virus will be temporarily passed onto your child during birth. You should still let your doctor know that you have herpes.
Valaciclovir vs aciclovir
Valaciclovir and aciclovir are both antiviral drugs and are similarly effective in the disruption of viral DNA replication. When valaciclovir enters the body, it converts rapidly into aciclovir. Both valaciclovir and aciclovir are treatments for the same viruses, including herpes, chickenpox and shingles.
The main difference between valaciclovir and aciclovir, is their duration of action in the body. Valaciclovir is effective for a longer period, which is why it requires less frequent dosing. While aciclovir tablets are taken three times a day for an outbreak, valaciclovir tablets are taken only twice a day. For suppression therapy, aciclovir is taken twice a day, whilst valaciclovir is taken once a day.
What else do I need to know?
It is still possible to engage in sexual activity whilst taking valaciclovir, however, it is important to note that you are most contagious when experiencing an outbreak.
When using valaciclovir as a suppression therapy, you are less contagious than when you are experiencing an outbreak, but it is still possible to pass the virus on to somebody else.
There is no interaction between alcohol and valaciclovir, and you may drink whilst taking treatment. If you are experiencing an outbreak, it is advisable to avoid drinking in excess, as this can impair your immune system, which may slow down your recovery rate.
Valaciclovir side effects
What are the side-effects of valaciclovir?
Many people who take valaciclovir do not experience any side effects.
Common side effects of valaciclovir include:
Stomach ache and upset
Nausea
Feeling dizzy or light headed
Headache
Skin irritation
If any of these side effects persist or get worse, you should inform your doctor or pharmacist.
Serious side effects from valaciclovir are rare. If you experience any serious side effects listed below, you should contact your doctor immediately:
Mood swings
Hallucinations
Confusion
Shaking
Agitation
Product Reviews For Valaciclovir Tablets
In general, valaciclovir has been given positive feedback from users, who value its effectiveness in treating herpes outbreaks, as well as chickenpox and shingles. Those who complete a full course of valaciclovir as directed have praised the medication's ability to reduce the symptoms of viruses.
A number of users with the herpes virus have expressed their happiness that valaciclovir has allowed them to live a normal life after symptoms had made them miserable.
A contributor to Drugs.com with herpes reported: "I was getting frequent outbreaks and was very miserable. I felt I would never be normal again. Started this treatment and it improved my daily and intimate life by a milestone."
A contributor to Webmd.com with shingles reported: "I'm not sure how long I have been infected but I have been taking the medication for five days and the pain has stopped."
A contributor to Everydayhealth.com with herpes reported: "Before starting valaciclovir I was having outbreaks every 4-6 weeks. I have been taking 1 gram daily for a year now, and I am happy to say that this drug has greatly reduced the number of outbreaks I experience. Currently, it has been 5 months since I have had symptoms."
Overall, valaciclovir is reported as being an effective genital herpes treatment.
To find out more about genital herpes, take a look at the follow articles that Chemist Click have produced:
Valaciclovir PRICES
*Please note: We do NOT charge a prescription fee
| Medicine | x10 Tablets (One Outbreak) | x20 Tablets (Two Outbreaks) | x30 Tablets (Three Outbreaks) | x84 Tablets (Three Month Suppression) |
| --- | --- | --- | --- | --- |
| Valaciclovir 500mg Tablets (One Outbreak) | 22.89 | | | |
| Valaciclovir 500mg Tablets (Two Outbreaks) | | 43.89 | | |
| Valaciclovir 500mg Tablets (Three Outbreaks) | | | 59.89 | |
| Valaciclovir 500mg Tablets (Three Month Suppression) | | | | 169.89 |