Aciclovir Tablets
Aciclovir is antiviral medication used in the treatment and suppression of genital herpes. It can help to ease symptoms of an outbreak and can also reduce the number of outbreaks when taken as suppression therapy.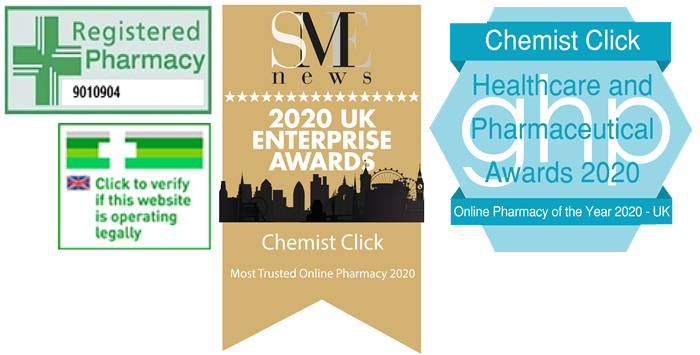 ABOUT Aciclovir Tablets
What is aciclovir?
Aciclovir is an antiviral medication that is commonly used to treat genital herpes. It does not cure herpes but works to prevent the replication of the herpes simplex virus. This reduces the severity and length of symptoms. It is also used as a suppressive therapy in individuals that experience frequently occurring episodes of herpes. Aciclovir is also referred to as acyclovir in different parts of the world, but they are the same drug containing the same ingredient.
How do aciclovir tablets work?
Aciclovir tablets work by changing the DNA of the herpes simplex virus. This means that the herpes simplex virus is unable to multiply and infect more cells. This allows the immune system to bring the virus under control, resulting in fewer and milder symptoms that disappear faster than they would without treatment.
Can aciclovir cure herpes?
Whilst there is no cure for herpes, aciclovir tablets help to manage and suppress outbreaks. Aciclovir can decrease the length and severity of an outbreak. It can also prevent outbreaks when taken as a suppression therapy (over a prolonged period). You are most contagious when experiencing an episode of herpes, and aciclovir can help ensure you are less likely to infect someone else by keeping the virus under control. It is important to know that it is still possible to infect another person, but the chances of this are decreased when you are not displaying symptoms.
How should I take aciclovir tablets?
You should swallow one tablet whole with water at the prescribed intervals. Maintain a high intake of fluids (preferably water), and do not skip any doses, even if you start to feel better. You should try and take the tablets at regular intervals at the same time each day. Complete the prescribed course.
Aciclovir can be dispersed in water for those that have difficulty swallowing tablets.
What is the difference in suppression therapy and treating an outbreak?
Herpes suppression therapy is used to prevent future outbreaks in people that suffer from frequent episodes of genital herpes. The dose is lower than treating an acute outbreak and is taken over a longer period of time.
Aciclovir tablets are also used to treat a flare-up of herpes over a shorter period. This treatment is taken over the course of 3-5 days and is suitable for those that do not experience symptoms on a regular basis.
How do I take aciclovir tablets to treat a herpes outbreak?
The dose of aciclovir for herpes suppression therapy is "400mg (1 tablet) to be taken twice daily" over a longer period. Herpes suppression therapy is usually taken over the course of a few months, and you should discuss the length of treatment with your doctor.
What if I forget to take a tablet?
Take one as soon as you remember. If it is close to the time of your next dose, or you remember when it comes to taking your next dose, omit that dose and carry on as usual. You should try and remember to take your tablets every day, as a missed dose can have a negative outcome on the success of treatment.
Should I buy aciclovir tablets for outbreaks or suppression therapy?
If you experience less than six outbreaks a year, your best option would be to buy herpes treatment for outbreaks and take them at the onset of experiencing any symptoms.
For those that experience six or more episodes of herpes a year can take suppression therapy. This can reduce the number of outbreaks.
How long should I use aciclovir for?
The first outbreak of herpes is usually the most severe, and the 400mg tablets should be taken for five days continuously.
Those that are experiencing an acute flare-up should take the 400mg tablet for three to five days, depending on the severity of symptoms.
Those that experience frequent episodes of herpes should take 400mg tablets over the period of a few months. You should discuss with your doctor the length of treatment.
How long does it take for aciclovir tablets to work?
When aciclovir tablets are taken to treat an outbreak of herpes, they start to work straight away and you should notice that symptoms start to ease after the first day. In order to fully benefit from treatment, you should start taking the tablets at the start of an outbreak. Aciclovir tablets will also work to shorten the length of a herpes episode.
When aciclovir is taken as a suppressive therapy, it works to reduce the number of flare-ups over the time it is taken.
Is it effective?
Aciclovir has a high success rate and has proven to be successful in treating genital herpes. Those that do not experience any relief using aciclovir should try valaciclovir, a prodrug of aciclovir.
Who should not use aciclovir tablets?
You should not take aciclovir if you suffer from the following:
Liver problems
Kidney problems
Conditions that affect the immune system such as HIV
Conditions affecting the nervous system
Any allergies to aciclovir or its ingredients
You may still be eligible to use aciclovir tablets, however, we recommend that this is done under the close supervision of your doctor.
Can I use aciclovir with other medication?
You should consult your doctor if you are taking any of the following medication:
Aceclofenac, Adefovir dipivoxil, Amikacin, Aminophylline, Amphotericin, Bacitracin, Capreomycin, Carboplatin, Cefaclor, Cefadroxil, Cefalexin, Cefixime, Cefotaxime, Cefradine, Ceftaroline fosamil, Ceftazidime, Ceftobiprole, Ceftolozane, Ceftriaxone, Cefuroxime, Celecoxib, Ciclosporin, Cisplatin, Colistimethate sodium, Dexibuprofen, Dexketoprofen, Diclofenac, Etodolac, Etoricoxib, Fenoprofen, Flurbiprofen, Foscarnet Sodium, Ganciclovir, Gentamicin, Ibuprofen, Ifosfamide, Indometacin, Ketoprofen, Ketorolac, Mefenamic acid, Meloxicam, Methotrexate, Mycophenolate mofetil, Nabumetone, Naproxen, Neomycin sulfate, Oxaliplatin, Parecoxib, Pemetrexed, Penicillamine, Pentamidine isethionate, Piroxicam, Polymyxins, Streptomycin, Streptozocin, Sulindac, Tacrolimus, Telavancin, Tenofovir, Tenoxicam, Theophylline, Tiaprofenic acid, Tobramycin, Tolfenamic acid, Trimethoprim, Valaciclovir, Valganciclovir, Vancomycin, Zidovudine, Zoledronic acid.
Can I use aciclovir if I am pregnant or breastfeeding?
Aciclovir is safe to use in pregnancy, but this should be done under the close supervision of your doctor. You will only be prescribed aciclovir, if the potential benefits outweigh the risks involved. If you develop genital herpes during pregnancy, you should consult your doctor to minimise the risk of passing it onto your baby. If you have herpes and are pregnant, the risk of passing it onto your baby are very low, but you should make your doctor aware of this. Aciclovir is present in breastmilk and you should avoid taking it unless the benefits outweigh the risk.
Can I still have sex whilst taking aciclovir tablets?
You can have sex whilst taking aciclovir, but it is important to remember that it is still possible to pass the infection on to others. The chances of transmitting herpes to somebody else increases during an outbreak.
Am I contagious if I am using aciclovir tablets?
If you have genital herpes, you are contagious and can pass the virus on at any time. You are more likely to pass the virus on when experiencing symptoms such as sores, irrespective of whether you are taking aciclovir tablets. Aciclovir is used to manage symptoms and shorten the length of an outbreak, as well as suppress common outbreaks in individuals who suffer from regular episodes. If you are taking aciclovir to suppress herpes, you are less likely to infect someone else, as suppression therapy helps to prevent outbreaks (you are most contagious when experiencing an outbreak).
Do you need a prescription for aciclovir?
You cannot purchase aciclovir over the counter, and you require a prescription to buy aciclovir. A member of our pharmacy will review your consultation before prescribing treatment.
Is it safe to drink alcohol?
There is no direct interaction between aciclovir tablets and alcohol, and you can drink whilst taking aciclovir. However, your immune system may be affected by excess alcohol and it is generally advised to refrain from consuming large amounts of alcohol whilst taking aciclovir. This ensures that your immune system is functioning at full capacity.
Buy aciclovir online
You can safely buy aciclovir tablets online from our UK pharmacy to treat genital herpes. You will need to complete an online questionnaire. This helps our clinical team determine whether it is safe to prescribe treatment for you.
Side Effects
What are the side-effects of aciclovir?
Side-effects are relatively uncommon, however, as with all medication, they are possible.
Side-effects of aciclovir include:
Dizziness
Headaches
Stomach upset
Skin irritation
Fever
If you experience any symptoms of an allergic reaction, you should stop taking these tablets and seek medical advice as soon as possible.
Product Reviews Aciclovir Tablets?
TREATMENT PRICES
| Medicine | x15 Tablets (One Outbreak) | x30 Tablets (Two Outbreaks) | x45 Tablets (Three Outbreaks) | x180 Tablets (Three Month Suppression) |
| --- | --- | --- | --- | --- |
| Aciclovir Tablets 400mg | 12.99 | 19.49 | 23.49 | 43.95 |