Valtrex Tablets

Valtrex (the branded version of a medicine called Valaciclovir) contains the active ingredient valaciclovir and is an anti-viral medicine used to treat and suppress genital herpes. 
Next Day Delivery
Plain & Discreet Packaging
Confidential Service
UK registered service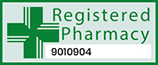 ABOUT Valtrex Tablets
What is Valtrex?
Valtrex is the branded version of an antiviral medication called valaciclovir. It works by preventing the growth of the herpes simplex virus (HSV). It can be used as a short term (outbreak) or long term (suppression) genital herpes treatment.
How does Valtrex work?
Valtrex is used as a genital herpes treatment. It works by interfering with the way that the herpes virus reproduces. This means that the virus is unable to replicate and grow, which helps the body's immune system to attack the virus and inactivate it. This reduces the symptoms and can help to shorten the length of an outbreak. Valtrex can also be used over a prolonged period to help decrease the number of outbreaks in those that experience frequent episodes of herpes.
Does Valtrex cure herpes?
Valtrex is unable to cure genital herpes but is effective in easing the symptoms and reducing the length of an outbreak. It is also effective in reducing the number of outbreaks when taken over a long period of time as suppression therapy. There currently is no cure for genital herpes as the virus is unpredictable, which has made it difficult to find a cure for.
Will Valtrex stop me from spreading herpes?
Valtrex can help to minimise the risk of passing the infection on to someone else. You are most contagious when experiencing an outbreak, so by keeping the virus under control, you are minimising the chance of transmitting the infection.
How do you take Valtrex tablets?
Valtrex tablets should be taken exactly as advised by your pharmacist or GP. This medication should be swallowed whole (orally) with a drink of water and taken around the same time each day
What happens if I take too many Valtrex tablets?
This medication is considered safe unless too much is taken over several days. Taking too many tablets may cause:
A feeling of sickness
Vomiting
Kidney problems
A confused or agitated feeling
Unconsciousness
Hallucinations
Contact your GP or pharmacist if you take too many Valtrex tablets. Take the package with you if you are asked to see them.
What if I miss a dose?
If you forget to take a dose, take it as soon as you remember unless it is nearly time for your next dose. If this is the case, skip the missed dose. Do not take a double dose to make up for a missed dose.
Who should not take Valtrex tablets?
Do not take Valtrex if you are allergic to valaciclovir, aciclovir or any of the other ingredients in this medication which can be found in the patient information leaflet.
Consult with your GP or pharmacist before taking Valtrex if:
You have a history of kidney problems
You have a history of liver problems
You are above the age of 65
You have a weak immune system
If you are currently, have recently, or are planning to take any other medication
If you are pregnant or planning to get pregnant
What is the difference between Valtrex (valaciclovir) and Aciclovir?
Valtrex (valaciclovir) is a prodrug of aciclovir. This means that it converts to aciclovir in the body. This allows it to stay in the body for longer, so that dosing intervals are not as frequent. There are no other significant differences between the two.
Can I use Valtrex with other medication?
Talk to your GP or pharmacist before taking Valtrex if you are taking or have recently taken any other medication, especially those that affect your kidneys. This includes but is not limited to:
Aminoglycosides
Ciclosporin
Cimetidine
Organoplatinum compounds
Iodinated contrast media
Methotrexate
Foscarnet
Pentamidine
Probenecid
Tacrolimus
Can I still have sex whilst taking Valtrex tablets?
You are still able to engage in sexual activity whilst taking Valtrex, however, it is important to note that you are most contagious when experiencing an outbreak. You should avoid sexual contact whilst experiencing an outbreak and Valtrex can help to prevent outbreaks. Please note that it is possible to transmit genital herpes even if you are not experiencing symptoms, but the likelihood of this is reduced if you are asymptomatic.
Can I drink alcohol when taking Valtrex tablets?
There is no interaction between alcohol and Valtrex (valaciclovir), and you may drink whilst taking treatment. If you are experiencing an outbreak, it is advisable to avoid drinking in excess. Large amounts of alcohol can impair your immune system, which may slow down your recovery rate.
Side Effects
What are the side effects of Valtrex?
This medication may cause side effects in some people. If you experience any of these side effects, get in touch with your GP or pharmacist. In the case of an emergency, discontinue treatment, and go to your nearest hospital. Side effects may include but are not limited to:
Very Common (affect more than 1 in 10 people):
Common (affect 1 in 100 people):
Diarrhoea
Dizziness
Rashes
Shortness of breath
Sickness
Stomach discomfort
Vomiting
Rare (affect 1 in 1000 people):
Altered brain function
Confused thoughts
Fits
Kidney problems (passing little or no urine)
Lack of coordination
Slow, slurred speech
Unconsciousness
Conditions to look out for:
Severe allergic reaction (anaphylaxis)
Difficulty breathing due to swelling in face, neck throat and lips (angioedema)
Drop in blood pressure (that leads to collapse)
If you experience any of these side effects, or any side effects not mentioned in this list, get in touch with your pharmacist or GP.
HOW TO USE Valtrex Tablets
Valtrex to suppress herpes 
Take one tablet (500mg) daily. You should assess your response to treatment every 3 months. 
Valtrex for a genital herpes outbreak
To treat a herpes outbreak, you should take one tablet (500mg) two times a day for five days
Product Reviews For Valtrex Tablets
Valtrex PRICES
*Please note: We do NOT charge a prescription fee
| Medicine | x10 Tablets (One Outbreak) | x20 Tablets (Two Outbreaks) | x30 Tablets (Three Outbreaks) | x84 Tablets (Three Month Suppression) |
| --- | --- | --- | --- | --- |
| Valtrex 500mg Tablets (Three Month Suppression) | | | | 218.49 |
| Valtrex 500mg Tablets (One Outbreak) | 33.89 | | | |
| Valtrex 500mg Tablets (Two Outbreaks) | | 63.89 | | |
| Valtrex 500mg Tablets (Three Outbreaks) | | | 95.79 | |