Does Viagra Make You Bigger?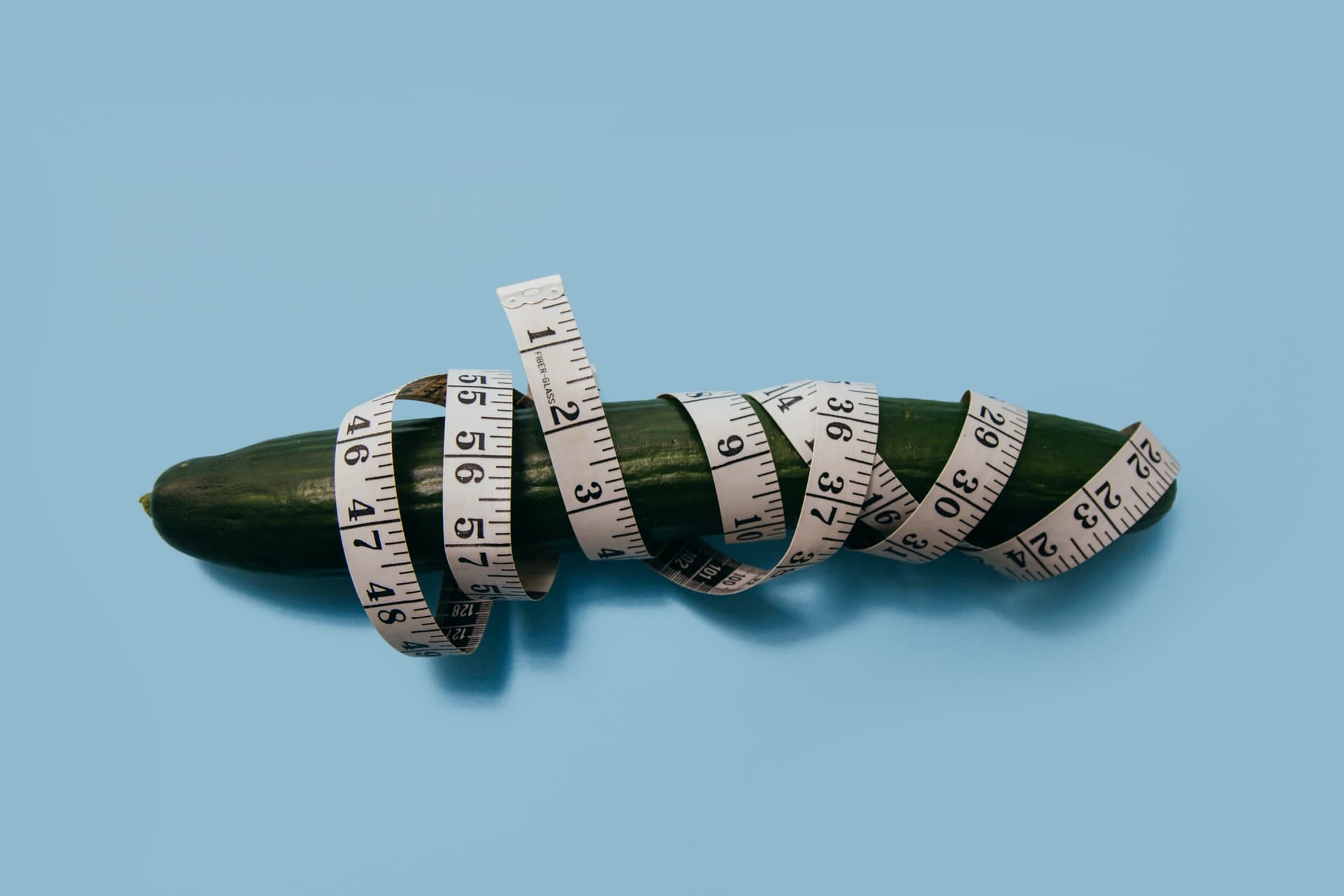 Science means that ED can be optional
No fancy packaging. No unwanted subscription. Delivered discreetly.
Like millions of men, you may be wondering if Viagra can enhance the size of your penis. Viagra will not change your anatomy, but sildenafil, the active ingredient in Viagra, can help you achieve fuller erections by allowing more blood to enter your penis and remain there for a longer period. If you're worried about penis size, Viagra can help you reach your peak performance by improving blood flow. Reputable online pharmacies make it easier to access prescriptions for male health issues such as erectile dysfunction (ED) that might be awkward to discuss in person with your doctor or pharmacist. But the question is, does Viagra make you bigger?
What is the penis size of the average male?
The tallest building. The highest mountain. The largest aircraft. The biggest cruise ship. Our society's obsession with size gives us the impression that bigger is better. Companies exploit this fixation by bombarding men with offers for male enhancement products. But what is the size of the average penis?
According to a scientific study that examined the penis size of 1,661 sexually active men, the average erect penis length is between five and six inches (14.15cm) and the average circumference is a little less than five inches (12.23 cm). This has been consistent with findings in other research too. To get an accurate measurement, measure the length of your penis along the top of the shaft while you're standing up and have an erection. Start from the bone at the base and measure to the tip. Measure the circumference at the midpoint.
When does your penis stop growing?
Your penis grows longer and wider during puberty, which usually starts at about age 11 or 12. The spike in testosterone causes rapid and erratic changes to your body. You get taller, your testicles and penis grow, you sprout pubic hair and your voice starts to deepen and crack. For the next four to six years, you are at the mercy of your body's hormones as you morph from boy to man. When you reach the end of puberty, about the time your facial hair begins to grow, your penis has reached its maximum size.
Okay, but can Viagra make my penis bigger?
First, let's go over how this little blue pill was discovered by chance more than 20 years ago. Sildenafil, the active ingredient, was initially studied by chemists at the American pharmaceutical giant Pfizer for the treatment of high blood pressure and angina. During early clinical trials, male volunteers for this study, had an unexpected reaction – they were getting long-lasting erections.
Sildenafil was meant to dilute the blood vessels of the heart by blocking an enzyme called PDE5, which is found in many tissues. A chemical messenger called cGMP causes smooth muscles inside the body to relax. PDE5 breaks down cGMP – sildenafil was meant to inhibit the enzyme and allow the chemical messenger to trigger smooth muscle relaxation. To their surprise, instead of relaxing the blood vessels to the heart, the researchers had stumbled upon an unexpected bonus – sildenafil relaxed the arteries that are found within the penis. So, this is pretty much how Viagra works. It relaxes smooth muscle in the penis, allowing for an influx of blood to cause an erection.
In 1998, Viagra was approved for medical use as an erectile dysfunction treatment and introduced itself to the market, becoming the fastest-selling drug in history. Since then, Viagra has been used safely by millions of men all over the globe.
What is the difference between arteries and veins?
Arteries and veins work together to transport blood throughout your body. Arteries carry blood rich with oxygen from the heart. Veins carry blood that has been depleted of oxygen back to the heart, which then pumps it to your lungs where it receives oxygen and discards carbon monoxide.
How Viagra can make you bigger
By understanding the machinery of your body, you can learn how Viagra might make your erection bigger by increasing the flow of blood.
Your penis is like a sponge that fills with blood when you become sexually excited. There are two cylinder-shaped chambers composed of spongy tissue that run the length of your penis. Each chamber has one main artery that carries oxygen-rich blood from the heart. During an erection, the blood enters the two chambers, causing your penis to stiffen and become erect. The swelling blocks off the veins that usually take blood away from your penis. By improving the blood flow, Viagra can give you a fuller erection that lasts until you and your partner reach satisfaction. If you have the energy to go again, the effects of Viagra can last for up to 4 hours.
Is Viagra an aphrodisiac?
Viagra is not a sexual stimulant. It does not increase your libido or desire. An erection starts in your brain. Before your system kicks into gear to achieve an orgasm, you must first become aroused by a thought or an action. Something or someone has to sexually excite you, which releases a chemical called nitric oxide. Once released, nitric oxide triggers the process that fills your penis with blood. What Viagra can do to improve your sex life, is give you fuller, stronger erections that last longer. The confidence you gain by knowing your body will perform can increase your desire.
Do women prefer a big penis?
While many men are not content with the size of their penis (thanks to the abundance of online pornography and a barrage of penile enhancement products), recent surveys show that most women are satisfied with their partner's dimensions. If they expressed a slight preference, it was for a penis with more girth rather than length, which is attributed to the vagina's sensitivity to stimulation by stretching. What makes a penis appealing to a woman is good grooming and proportion. But the bottom line is that women rate trustworthiness and overall attractiveness as the most important qualities a man can offer – not size.
So, will Viagra make you bigger?
Viagra does not increase the size of your penis from an anatomical point of view. The sildenafil in Viagra can help you to achieve fuller erections by improving blood flow, which can increase your penis size when it is erect. It is important to note that you need to be sexually stimulated before taking Viagra for it to work. No pill can permanently increase the size of your penis. You should think twice about trying any pill that claims to enhance the size of your penis. They can be dangerous, and they most certainly do not work. If you are experiencing ED and are thinking about trying Viagra, you should consult your doctor or pharmacist for advice.
Whilst all of our content is written and reviewed by healthcare professionals, it is not intended to be substituted for or used as medical advice. If you have any questions or concerns about your health, please speak to your doctor.