Viagra For Women: Can Females Use It?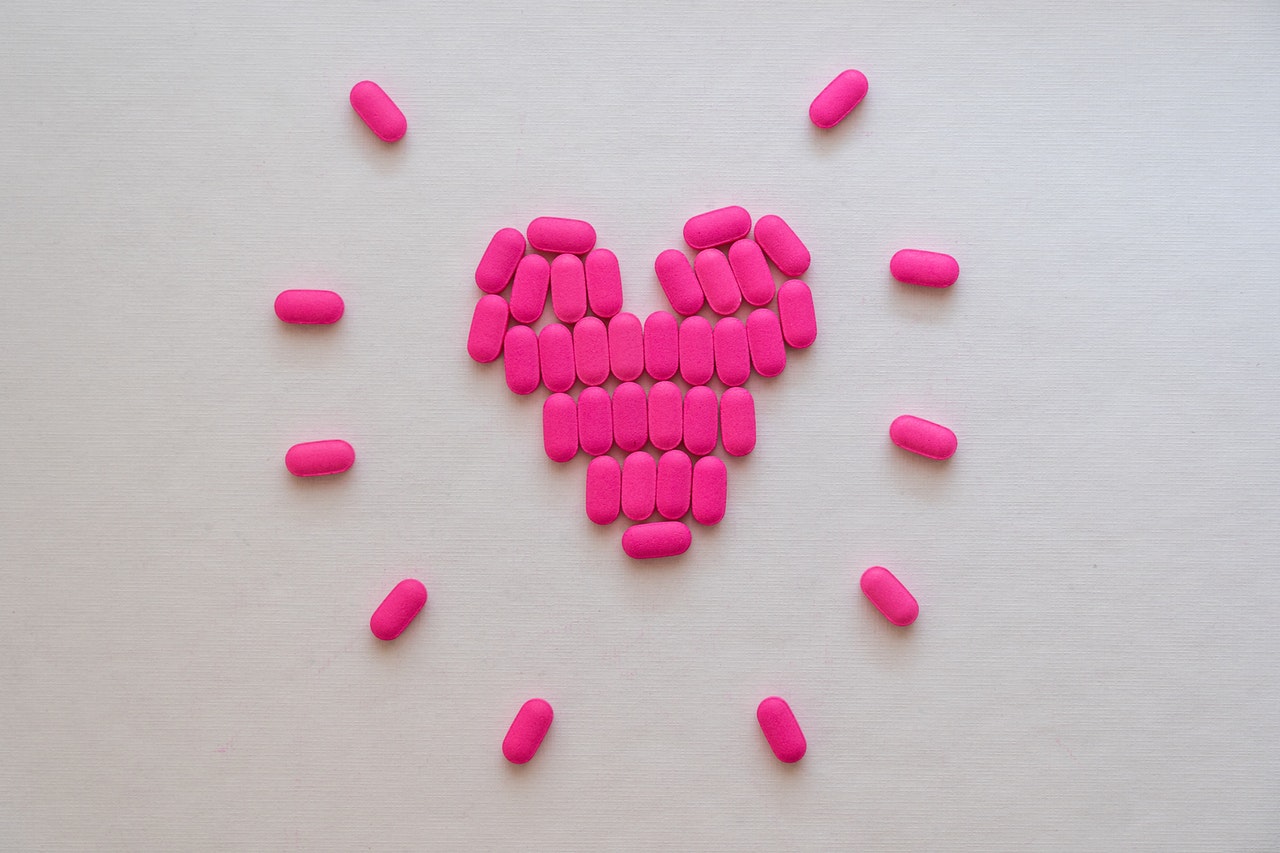 View Contraceptive Pill Options
Next day delivery
Female sexual dysfunction (FSD) is often downplayed. FSD can affect around one-third of young to middle-aged women, and around half of older women. ED treatments such as
Viagra
are some of the most commonly used drugs, effective in over 70% of men who use them. But does Viagra for women exist? Or is female Viagra available to buy?
In men, Viagra works by improving their physical sexual function. Male Viagra widens the blood vessels and increases blood flow to their penis to achieve an erection. A man must be aroused for Viagra to work. In women, FSD is often due to a low sex drive.
Viagra for women – is there such a thing?
There is much speculation about Viagra for women, but the drug is not proven to work in females.
So why does Viagra not work for women? First, we need to explain how Viagra works in men to understand why it won't work for women. Male Viagra improves sexual function when a man is aroused. It works by improving blood flow to the penis, helping to achieve and maintain an erection. But Viagra won't work if a man is struggling to have sex because they are not aroused. Contrary to popular belief, Viagra does not increase sexual desire or incite arousal. For it to work, a man must be sexually stimulated.
In women, FSD is a more complex problem. FSD is often associated with low sex drive. Many factors can influence a woman's sexual arousal and desire. For lots of women, sexual desire fluctuates during their lifetime. It can be affected by relationships, stress and physical changes caused by pregnancy and menopause. As FSD is not a physical problem and Viagra does not improve sexual arousal, Viagra does not work for women.
What is female Viagra?
Female Viagra is often a term used to refer to medicines or products that treat sexual problems in women. There are currently two products that have been referred to as the female Viagra, called Flibanserin (Addyi) and Lady Era. Both are associated with treating FSD but they work in very different ways. However, neither have been sufficiently proven and they are not available to buy in the UK.
The female Viagra pill called Lady Era contains sildenafil citrate, the active ingredient found in male Viagra. Lady Era is thought to increase blood flow to a woman's genitals, with the aim of improving sexual arousal. There is also a very different treatment available in the US, called Flibanserin (brand name Addyi). Flibanserin is thought to work by increasing dopamine (feel good hormone), with the aim of boosting sexual desire. However, both products have received mixed reviews and neither are available in the UK.
Flibanserin (Addyi)
Flibanserin is a licensed drug for the treatment of FSD in the US but not in the UK. This daily pink pill, sold as Addyi, has been hyped as the "female Viagra". It is intended for women with low libido, who have not gone through the menopause.
Flibanserin works by balancing certain chemicals in a woman's brain to increase her sexual motivation. It increases the neurotransmitters responsible for sexual excitement, dopamine and norepinephrine, and reduces serotonin levels that contribute to sexual inhibition.
Lady Era
Lady Era contains the same active ingredient as Viagra, called sildenafil. It claims to work by increasing blood flow to the genitals and improving arousal in women. Studies that explore the effects of sildenafil for women on female sexual dysfunction show mixed results. Whilst sildenafil reviews in men are very positive, evidence does not prove sildenafil as an effective treatment for women with sexual dysfunction. As such, Lady Era is not approved for use as a medication in the UK.
Herbal and natural supplements
Natural Viagra for women is an alternative option. Many women are turning to natural or herbal remedies to relieve their FSD. L-arginine, Ginseng, Ginko, Maca, and Dehydroepiandrosterone (DHEA) are some of the herbal and natural supplements thought to have sexual-enhancing properties for women. Unfortunately, scientific evidence for their effectiveness has not kept pace with their popularity and more trials are required.
Does female Viagra work?
At present, no treatment has been approved in the UK to treated female sexual dysfunction. However, Flibanserin has shown statistically significant results for an increase in sexual desire, decrease in distress from the loss of sexual desire and increase in the frequency of satisfying sex. On this basis, it has been approved in the US use to treat FSD in women who have not gone through the menopause.
Flibanserin is not licensed in the UK. Although significant, the data was only slightly better than dummy pills (placebo) and there are still safety concerns regarding the side effects of this drug.
There are also some constraints on the use of Flibanserin in the US. It is not used to treat low sexual desire in women caused by side effects from medication, relationship problems, a lack of time, lack of energy, or mental health conditions. It is also not used for menopausal women, as there is not enough research on Flibanserin and menopause.
Lady Era contains the active ingredient sildenafil that is used in male Viagra to increase blood flow to the penis. As women's sexual problems tend to be due to lack of sexual libido, this drug is unlikely to work for women with FSD. The evidence from studies on the effectiveness of Lady Era is very mixed. It does not prove that sildenafil is a useful treatment for women with sexual dysfunction.
Can you buy female Viagra?
Neither Flibanserin or Lady Era are licensed in the UK as they have not been sufficiently proven to work. It is therefore not possible to obtain female Viagra safely in the UK. Anyone wishing to purchase female Viagra in the UK should be wary when buying Viagra for women online.
What will happen if a woman takes Viagra?
If a woman takes Viagra, we do not fully know the long-term impact or how safe the drug is for women. What we do know, is that Viagra widens blood vessels and has the potential to increase blood flow to the genitals. Whilst this can stimulate an erection in males, there is no evidence to suggest that this can improve sexual function in women.
The increased blood flow around a woman's body can cause the common side effects, including headaches, feeling sick, hot flushes including facial flushing, indigestion and dizziness.
In women who suffer from certain medical conditions or use certain medication, Viagra could have a serious reaction. For example, nitrates, a medication for high blood pressure and heart disease, has a fatal interaction with Viagra.
Can females take Viagra?
No, Viagra is not licensed for use by women in the UK. It is only licensed to treat erectile dysfunction in men. This means that women cannot take Viagra safely in the UK. Female Viagra is not proven to work and there have not been enough studies for us to know its long-term impact on a woman's body.
Low libido and sexual arousal in women are complex issues. If you're experiencing low sexual desire, you should see your GP. They may recommend a psychosexual specialist or other treatment that might help.
Whilst all of our content is written and reviewed by healthcare professionals, it is not intended to be substituted for or used as medical advice. If you have any questions or concerns about your health, please speak to your doctor.