Norethisterone reviews
When deciding to take a period delay tablet, Norethisterone reviews can give you valuable information and trusted answers to your questions about these tablets from those who have used them.
Norethisterone is a safe way to delay your period. How well it works in delaying periods varies from woman to woman. It is also available as a branded version called Utovlan.
Below are Norethisterone reviews from Trustpilot, an independent and non-biased review website. These reviews are from people who use norethisterone for period delay. They do not include reviews for heavy bleeding or other conditions that it can also treat.
What is Norethisterone
Norethisterone is a female hormone treatment. It is a synthetic version of progesterone, a female hormone that regulates a woman's menstrual cycle. Towards the end of your cycle, progesterone levels drop and the lining of your womb breaks down and is released via period bleeding.
Norethisterone keeps your progesterone levels raised, preventing the breakdown of your womb lining and menstrual bleeding.
It can be used as a period delay tablet by taking one tablet three times a day, starting three days before your expected period. You continue taking the tablet for as long as you want to be period free. Your period will restart 2 to 3 days after stopping norethisterone.
Why people use norethisterone
Periods can be a pain, both literally and metaphorically. Norethisterone can be used to delay your period. Women use it if they don't want their period on special occasions, holidays or when taking part in sporting events. It might be they don't want period pain or to carry sanitary protection, or they just don't want the worry of the bleed and possible accidents.
Weddings, parties, events and holidays are common reasons people chose to delay their period. You might want to stop your period when travelling when you don't know where to find bathrooms, you're going swimming, you're running a marathon, you'll be in and out of the pool and in your swimwear, or you're planning to have sex on a romantic weekend away. Norethisterone lets you have control over your period.
Norethisterone can also be used to treat certain medical conditions such as endometriosis, heavy periods or painful periods. Often a higher dosage is required for these reasons.
Norethisterone reviews from those that have used it
Norethisterone reviews are useful in helping you to decide if this tablet is the right treatment for you. You can read user reviews to provide you with valuable material about Norethisterone from those who have used it. It is best to use these reviews alongside factual product information to ensure your decision is informed. The Chemist Click team are also available to offer any further information and advice you may require.
How it works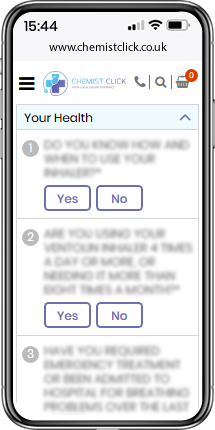 Complete
Questionnaire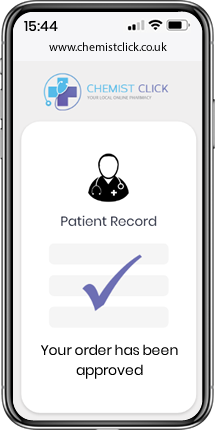 Suitability assessed by
UK based clinician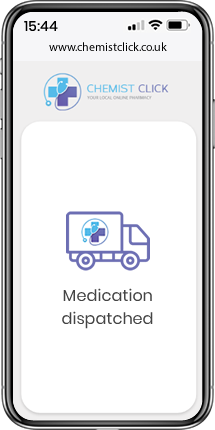 Next-day discreet
delivery
ABOUT OUR SERVICE
Chemist Click is an award-winning UK online pharmacy, offering a private prescription service. You can safely buy medication online, having it delivered to your door the next day in plain and discreet packaging. If you are using our online consultation service, you do not need a prescription. After you have completed the online questionnaire, a prescription is generated by our prescribers, which is then passed on to our in-house pharmacy. It is then dispensed and dispatched by our qualified pharmacy team. If you have a private prescription that you would like us to dispense, please contact our pharmacy team for a quote. We are a trusted UK online pharmacy with years of experience. Chemist Click is accredited by the MHRA and GPhC, ensuring that it is safe for you to buy medication online.
AS SEEN ON