Lansoprazole

Lansoprazole is an acid reflux treatment that helps to reduce the amount of acid produced in the stomach. It works by blocking the production of acid. The recommended dose is one capsule daily.
Next Day Delivery
Plain & Discreet Packaging
Confidential Service
UK registered service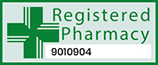 ABOUT Lansoprazole
What is lansoprazole?
Lansoprazole belongs to a group of medicines known as proton pump inhibitors. It is used to treat gastro-oesophageal reflux disease, a condition where your stomach produces too much acid. The acid travels from your stomach to your food pipe causing irritation and a burning sensation. It can also be used to treat indigestion and heartburn, caused by excess stomach acid. Lansoprazole is able to reduce the symptoms associated with these conditions, such as:
a burning sensation in chest and throat
a sour unpleasant taste at the back of your throat
bad breath
recurring hiccups and burping
bloating
How does lansoprazole work?
Proton pumps in the stomach are responsible for producing stomach acid. Lansoprazole works to reduce the amount of acid produced, which helps to relieve symptoms caused by excess acid production. It also allows your food pipe to heal, if it has been damaged by acid that has travelled from the stomach upwards.
How do you take lansoprazole?
You should take one capsule with water, once daily around half an hour before breakfast. Our clinicians prescribe lansoprazole for acid reflux and the usual dose is one capsule to be taken once daily in the morning. You should only take one dose, unless your doctor has instructed otherwise. If you have been told by your doctor to take two doses, you should take the second dose around half an hour before your dinner. Tablets or capsules should not be crushed. If you have difficulty in swallowing tablets or capsules, you should order orodispersible tablets. These tablets can be placed under the tongue and dissolve into the bloodstream.
How long does it take for lansoprazole to work?
Lansoprazole taken to treat acid reflux usually provides relief almost straight away. It may take a few days for the full effect of lansoprazole to be seen. If you do not experience any relief from symptoms after the first week, you should contact your doctor who may wish to carry out tests, or prescribe an alternative treatment.
Can I take lansoprazole with other medication?
Lansoprazole is safe to take with most medication. If you are taking the following medication, you should consult your doctor, as you may need to be monitored.
Atazanavir, ledipasvir, nelfinavir, rilpivirine, saquinavir, sofosbuvir, tipranavir, velpatasvir or voxilaprevir, which are antivirals used in the treatment of HIV and hepatitis
Bosutinib, ceritinib, dasatinib, erlotinib, gefitinib or pazopanib, used to treat certain cancers
Clopidogrel, dipyridamole or digoxin, used to treat heart conditions
Clobazam or phenytoin, used to treat epilepsy
Citalopram, escitalopram, fluvoxamine or St John's wort, used in the treatment of depression
Itraconazole, ketoconazole, posaconazole or voriconazole, which are used as antifungals
Cilostazol
Methotrexate
Theophylline used to treat asthma
Sucralfate used to treat ulcers
Tacrolimus, used in transplants
When should I see my doctor?
We can only prescribe lansoprazole if our clinicians feel that it is safe to do so. If any of the following apply to you, you should see your doctor, who may wish to monitor you before prescribing lansoprazole:
You have a liver problem – You may need a dose adjustment
You have osteoporosis – Lansoprazole can increase the chances of bone fractures when taken over a prolonged period of time
You have had a skin reaction to lansoprazole previously, or any other similar medication such as omeprazole
You will have long exposure to direct sunlight
If you are experiencing any of the following, please see your GP as soon as possible:
You are over the age of 55 and are experiencing symptoms for the first time, or symptoms are getting worse
You have had symptoms for 3 weeks
You are experiencing pain or difficulty trying to swallow
Your stools are black or blood stained
Your stomach is swollen
You are experiencing unexplained weight loss
You have vomiting and diarrhoea
You have persistent pain
You are low on energy
You may need to have tests carried out, and you should not delay going to see the doctor.
Is lansoprazole safe to use in pregnancy and breastfeeding?
Lansoprazole should be avoided in pregnancy and breastfeeding. You should visit your doctor if you discover you are pregnant whilst taking lansoprazole. You should discontinue treatment and seek an alternative. There are similar treatments which are suitable for those that are pregnant or breastfeeding
Why can I not purchase more than 28 capsules of lansoprazole?
We have an experienced clinical team who will only provide a short-term treatment for acid reflux. There are a number of reasons for this:
Long term use of lansoprazole can increase the likelihood of bone fractures. If your doctor has prescribed you lansoprazole to take over a long period of time, you will need to be monitored to ensure that you have adequate levels of vitamin D, to minimise the chances of bone injury.
The symptoms of acid reflux are similar in nature to stomach cancer. Lansoprazole can mask these symptoms, which could potentially be hazardous to your health. If you experiencing symptoms similar to acid reflux for more than 3 weeks, you should see your doctor as soon as possible.
Taking lansoprazole for longer than 3 months can reduce the amount of magnesium in your body. Magnesium is required in order to maintain healthy glucose levels, heart beat and muscle and nerve function. Low magnesium can have a negative effect on your health and leave you feeling dizzy, tired, twitching and also increase your heart rate.
If your doctor has authorised long term use of lansoprazole, and you wish to purchase more than a one-month supply, you can call us to speak to one of our pharmacists.
Can I drink alcohol with lansoprazole?
There is no interaction between alcohol and lansoprazole itself. However, alcohol increases the amount of acid produced by the stomach. Our clinical team recommend avoiding alcohol when experiencing acid reflux, in order to fully benefit from treatment.
Buy lansoprazole online
You can safely buy lansoprazole online from our UK regulated pharmacy. If it is safe to do so, our clinical team will issue a prescription once a consultation has been completed online. The prescription is then dispensed in our pharmacy, and dispatched using a next day delivery service. Our pharmacy team is available at any time from 11am – 5pm, Monday to Friday.
Patient Information Leaflet
For more information about Lansoprazole acid reflux treatment, take a look at the patient information leaflets below:
Where can I find out more information about Lansoprazole?
To find out more information about Lansoprazole, visit the NHS website.
Product Reviews For Lansoprazole
Lansoprazole PRICES
*Please note: We do NOT charge a prescription fee
| Medicine | x7 Capsules | x7 Tablets | x14 Capsules | x14 Tablets | x28 Capsules | x28 Tablets |
| --- | --- | --- | --- | --- | --- | --- |
| Lansoprazole 15mg Capsules | 6.99 | | 9.99 | | 16.49 | |
| Lansoprazole 15mg Orodispersible Tablets | | 8.49 | | 11.99 | | 19.99 |
| Lansoprazole 30mg Capsules | | | 11.49 | | 16.99 | |
| Lansoprazole 30mg Orodispersible Tablets | | | | 13.99 | | 23.99 |