Losec

Losec is an acid reflux treatment, also available as a generic product omeprazole. Losec is a proton pump inhibitor that blocks the production of acid in the stomach. It is also available as Losec Mups, which are dissolvable in water. 
Next Day Delivery
Plain & Discreet Packaging
Confidential Service
UK registered service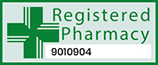 ABOUT Losec
What is Losec?
Losec is a medication used to treat symptoms of acid reflux. It contains the active ingredient, omeprazole.
How does Losec work?
Losec works by reducing the amount of acid that your stomach produces. This helps to relieve symptoms of acid reflux such as:
Heartburn
Sour taste as a result of stomach acid
Bloating or feeling sick
How long does Losec take to work?
You should experience relief within 2-3 days after using Losec. However, you should give it around one month to see the full effect of this medication. If you do not experience any relief from symptoms after 1-2 weeks, you should see your doctor.
How do you take Losec?
Take one tablet around 30-60 minutes before breakfast. The best time to take Losec is in the morning. You should sit upright when taking the capsule and swallow it whole with a glass of water. Do not crush or chew the capsules. They contain coated pellets, which stop the medication from being broken down by the acid in your stomach.
What dose should I take?
To treat acid reflux, the recommended dose is 10 mg or 20 mg once a day. Your doctor could increase your dose to 40 mg once a day. You can take Losec long term if you have chronic acid reflux; however, this requires a prescription from your doctor.
Important note: You should not take Losec for more than 14 days unless this is on the advice of your doctor. If your symptoms get worse or do not improve, consult your GP
What should I do if I miss a dose?
If you miss a dose of Losec, you should take a tablet as soon as you remember. If it is close to the time of your next dose, skip the missed dose, and go back to your regular regimen. Do not take two doses at the same time or an extra dose to make up for the missed dose.
Can I take Losec with other medications?
Losec is safe to take with most medication. However, if you are taking any of the following, you should consult your doctor first before taking Losec:
Atazanavir, ledipasvir, nelfinavir, rilpivirine, saquinavir, sofosbuvir, tipranavir, velpatasvir or voxilaprevir, which are antivirals used in the treatment of HIV and hepatitis
Bosutinib, ceritinib, dasatinib, erlotinib, gefitinib or pazopanib, used to treat certain cancers
Clopidogrel, dipyridamole or digoxin, used to treat heart conditions
Clobazam or phenytoin used to treat epilepsy
Citalopram, escitalopram, fluvoxamine or St John's wort, used in the treatment of depression
Itraconazole, ketoconazole, posaconazole or voriconazole, which are used as antifungals Cilostazol
Methotrexate
Theophylline used to treat asthma
Sucralfate used to treat ulcers
Tacrolimus, used in transplants
When should I see my doctor?
You should see your doctor if:
You develop signs of an allergic reaction such as hives, red, swollen, peeling skin with or without fever, wheezing, tightness in the chest
You experience any unwanted side effects
You have heartburn most days, or you do not feel better after 14 days
You experience unwanted weight loss
You have other alarming symptoms such as being sick or food getting stuck in your throat; there is blood in your stool or your stool is black, you have extreme stomach pain.
Is Losec safe to use in pregnancy and breastfeeding?
Losec is not safe to use in pregnancy or if you are breastfeeding. This is because it can cross the placenta, and it is also present in breast milk.
Losec vs. Nexium
Losec has the active ingredient omeprazole, and Nexium contains the active ingredient esomeprazole. They both belong to the class of drugs known as proton pump inhibitors, and both work to reduce the amount of acid that the stomach produces. Clinically, there is not much difference between Losec and Nexium.
Side Effects
Most people who take Losec will not experience side effects. However, if you experience any unwanted side effects, you should speak to your doctor or pharmacist.
Common side effects include but are not limited to:
Headaches
Feeling sleepy
Stomach pain or diarrhoea
Constipation
Stomach cramps
Dry mouth
These side effects are usually mild and go away after a few days. You should read the product information leaflet for a full list of side effects.
Serious side effects of Losec are:
Constant diarrhoea, extreme stomach pain and a fever
Breaking of bones
Weight loss, vomiting, stomach pain and feeling sick, which can indicate inflammation of the stomach lining
Fits or seizures, feeling dizzy, jerky movements or tremors, muscle weakness, spasms and cramps. These symptoms can indicate a low level of magnesium in your blood
Skin rash or blisters on your body
Fatigue, yellow skin and dark urine, which can be symptoms of liver problems
If you experience any of the above side effects, or ones not included in the list, contact your doctor or pharmacist immediately. In the case of a medical emergency, call 999 or visit your local hospital's A&E department. A full list of side effects can be found in the Losec 20mg Patient Information Leaflet and the Losec MUPS 20mg Patient Information Leaflet.
You can also report side effects directly via the MHRA's Yellow Card Scheme. Reporting side effects can help provide more information on the safety of this medicine.
Patient Information Leaflet
For more information about Losec acid reflux treatment, take a look at the patient information leaflets below:
Where can I find out more information about Losec?
To find out more information about Losec, visit the NHS website.
Product Reviews For Losec
Losec PRICES
*Please note: We do NOT charge a prescription fee
| Medicine | x28 Capsules | x28 Tablets |
| --- | --- | --- |
| Losec 20mg Capsules | 28.99 | |
| Losec MUPS 20mg Tablets | | 25.99 |