Propecia Tablets

Propecia is a hair loss treatment for men, containing the active ingredient finasteride. It works to stop hair loss and in some cases, reverse the balding process. Treatment is effective in 90% of men, with results visible in 3-6 months. The dose is one tablet daily.
Next Day Delivery
Plain & Discreet Packaging
Confidential Service
UK registered service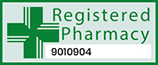 ABOUT Propecia Tablets
What is Propecia?
Propecia contains the active ingredient finasteride and is used in the treatment of male pattern baldness. Initially, it was used to treat men with enlarged prostates, but men who were using Propecia tablets also found that it had a positive effect on balding. After years of research, it was introduced to the market in a lower dose which was proven to be a safe and effective hair loss treatment for men.
What is the difference between Propecia and finasteride?
Propecia is a brand name and not the name of an active ingredient. Finasteride is the active ingredient of Propecia. Propecia tablets are available as a branded version and as a non-branded (generic) version, which is made by various pharmaceutical companies. The generic non-branded version is referred to by the active ingredient, finasteride.
The branded and non-branded version both contain 1mg of the active ingredient, finasteride. The only difference between the two may be in the inactive ingredients (such as the ingredients used to bind the tablet together). Theoretically, finasteride and Propecia will both give you the same results.
Why is Propecia more expensive than finasteride?
The pharmaceutical company Merck spent a hug sum of money in the processes leading up to the introduction of Propecia to the market. Merk have therefore set the price of Propecia tablets accordingly, in order to cover the investments made as well as make a profit.
Merck held the patent (license to be the sole manufacturer) of Propecia until October 2014. Seeing as the ingredient was already known and the drug had been approved for use in male pattern baldness, after the patent expired, other companies were able to produce finasteride with little investment needed. Therefore, they can sell finasteride for a cheaper price. There are many companies such as Accord, Milpharm and Relonchem which sell the generic (non-branded version), which helps to keep the price competitive.
How does Propecia work?
The enzyme 5-alpha reductase is responsible for converting the hormone testosterone to dihydrotestosterone (DHT). DHT stops nutrients from being absorbed by hair follicles causing them to shrink. This results in hair falling out and hair follicles not being able to produce any new hairs. Finasteride, the active ingredient in Propecia, inhibits the enzyme 5-alpha reductase, which blocks the conversion of testosterone to DHT. The lower levels of DHT means that there is less of it to attack hair follicles, slowing and in many cases reversing hair loss.
How long does it take for Propecia to work?
Propecia's effect on the scalp is immediate. However, it takes around 3-4 months before you notice less hair falling out. At first, you may notice hair shedding more than it did before, however, this is a sign that your body is responding to treatment. At around 6-9 months, most men start to see some hair regrowth as well as less hair falling out than before. After around 12 months, you should be able to notice a positive difference in hair growth. It is important to take Propecia continuously for one year without stopping treatment. This is the most appropriate time frame to give Propecia before deciding whether it is working for you or not. Whilst many men experience hair regrowth using Propecia, some men do not. In these men, Propecia is most likely preventing further hair loss.
Why does hair shed at first with Propecia?
Men taking Propecia do so with the intention of stopping hair loss and causing hair to regrow. It can therefore be distressing to find that your hair is shedding after you start treatment. However, for new hair to grow, your old hairs need to shed. Propecia causes the current growth cycle to stop, starting a new healthier growth cycle. Hairs in the middle of a growth cycle will therefore shed and eventually be replaced by new stronger hair strands. Shedding usually occurs within the first three months of treatment and by six months, it should have completely stopped.
How do you take Propecia?
You should swallow one Propecia tablet with a glass of water. Ideally, each tablet should be taken at the same time each day, with or without food. Do not crush the tablets and ensure to swallow them whole. If you miss a dose, you can take it as soon as you remember. If you do not remember till the following day, do not take two doses together.
How long should I take Propecia for? ​
You should take Propecia continuously for as long as you wish to benefit from treatment. Stopping treatment will cause the normal balding process to resume, and any positive results will be lost.
What happens if I miss a dose of Propecia?
Missing a dose of Propecia is something that can happen from time to time. Missing the odd dose here or there will not affect results, however, missing several doses will cause the levels of DHT (the hormone responsible for shrinking hair follicles) to rise, causing the balding process to begin. If you have forgotten to take a dose, take it as soon as you remember. If you do not remember till the following day, do not take two tablets together.
Does Propecia work?
Clinical studies evaluating the effectiveness of Propecia over 5 years, demonstrates that it has a success rate of 90%. 42% of men found that they were not losing anymore hair using Propecia, whilst 48% of men experienced hair re-growth, resulting in a 90% success rate. A similar study conducted over 2 years in 1553 men, showed that over 83% of men suffering from male pattern baldness either maintained or increased the number of hairs from the baseline.
Is Propecia safe to take?
Millions of men around the world use Propecia, due to its effectiveness and low side-effect profile. Clinical trials show that Propecia side-effects are uncommon. Studies evaluating 3,000 subjects, showed that only 1.7% of men discontinued treatment due to side-effects. During the same study, more men (2.1%) decided to sop using treatment whilst taking a placebo pill.
After five years of treatment, less than 0.3% of men were reported to be still suffering from side-effects, confirming that if you are within the small range of those who experience side-effects, it is likely that they will subside over time. Side-effects are reversible and will stop once you stop taking treatment.
Can women use Propecia?
Propecia is only licensed for use by men. Male pattern baldness is caused when testosterone is converted into DHT (the hormone responsible for hair loss). As women have lower levels of testosterone, it is not as effective in promoting hair loss in women. ​Propecia should be avoided by women, especially fertile women as it can have a harmful effect on the foetus during pregnancy.
Is it safe to buy medication online?
Chemist Click are registered with the GPhC (General Pharmaceutical Society) and the MHRA (Medicines Health Regulatory Authority). You should always check the credentials of the pharmacy when buying treatment online. Click here to see our credentials.
Side Effects
What are the side-effects of Propecia?
Although side-effects of Propecia are uncommon, there is a slight possibility that you may be one of the few affected.
Uncommon side effects (Occurring in less than 1% of men)
​​Decreased sexual desire
Difficulty in achieving an erection
Decreased production of semen
Depressed mood
Side-effects are reversed once Propecia has been stopped. Please read the patient information leaflet for a full list of side-effects
Product Reviews For Propecia Tablets
Propecia PRICES
*Please note: We do NOT charge a prescription fee
| Medicine | x28 Tablets | x56 Tablets | x84 Tablets | x168 Tablets |
| --- | --- | --- | --- | --- |
| Propecia 1mg Tablets | 49.99 | 95.49 | 139.99 | 269.99 |