Next Day Delivery
Plain & Discreet Packaging
Confidential Service
UK registered service
Herpes Test Kit
This herpes test kit is a home testing kit which is dispatched in discreet packaging with instructions. You will need to swab the blisters and send it to our partner laboratory using the prepaid envelope provided. You will be informed of the results within 3-5 working days from receipt of sample, via a communication method of your choice. This process is confidential from start to finish.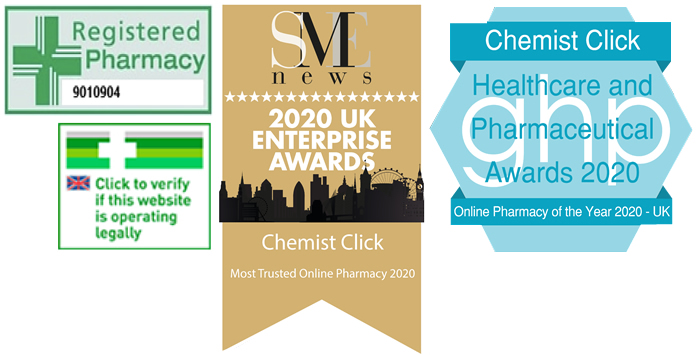 ABOUT Herpes Test Kit
What is a Herpes Test Kit?
The herpes test kit allows you to test for genital herpes at home, before sending the test for results. If you have had unprotected sex with anyone or had intimate contact with someone who has herpes, it is recommended you get tested.
What is Herpes?
Herpes is a sexually transmitted infection, also known as the herpes simplex virus. Herpes predominantly affects the genitals but can also be found in areas surrounding the anus or mouth, depending on how it is contracted.
There are two strains of herpes: HSV-1 and HSV-2. HSV-1 is also known as oral herpes and is responsible for most cold sores but can also cause genital herpes. HSV-2 is the most common cause of genital herpes.
Herpes is a long-term condition that stays in the body and can result in symptoms appearing regularly during one's life. The virus can also sit dormant inside a person, resulting in them showing little or no signs but still being able to pass it on.
Practising safe sex using barrier methods such as condoms will help to prevent STIs such as herpes. Contraceptive methods such as the pill do not protect against sexually transmitted infections.
What are the Symptoms of Herpes?
The most common symptom of herpes is blisters appearing in the area of the first infection, such as the mouth, anus or vagina. HSV stays in the area of transmission, and symptoms can appear internally depending on how the virus is transmitted.
People that catch herpes for the first time will experience symptoms including:
Pain and itching in the infected area.
Red blisters appearing in the infected area.
Pain when urinating.
Vaginal discharge (for women).
Cold sores in the mouth (depending on the method of transmission).
A fever.
Headache.
A general feeling of being unwell.
What is a Herpes Test Kit?
A herpes test kit is a way of identifying if you have genital herpes by providing a sample and sending it to a lab for analysis.
How Does the Herpes Test Kit Work?
The herpes test kit will include a tube with a swab, which you use to take fluid from blisters that may be a result of herpes infection. Click on the 'Instructions' tab for more information on how to use the herpes test kit.
Does the Herpes Home Test Kit Check for HSV-1 or HSV-2?
The herpes home test kit can detect both HSV-1 and HSV-2, as both strains of the virus can cause genital herpes.
Do I Need a Herpes Test Kit?
If you are showing symptoms of herpes, such as blisters, and have had unprotected sex, recently or otherwise, you should take a test. Likewise, if you have had sex with someone who has discovered they have genital herpes, you should take a test.
Herpes can lay dormant and not result in symptoms until months or years after transmission, so your sexual history should be considered.
If you had unprotected sex with someone who has herpes, or you are highly confident that you have herpes, you should get in contact with a sexual health clinic, as they may prescribe medication before test results are confirmed.
What to Do if Your Herpes Test Results are Positive
If you receive a positive test result, this means that you have herpes simplex.
There are genital herpes treatments available, such as aciclovir and valaciclovir, that can help to manage symptoms. If you experience more than six outbreaks a year, you can take the same medication daily to prevent outbreaks.
It is important to inform any recent sexual partners of your diagnosis so that they can get tested.
While herpes is a lifetime condition, you are most contagious when experiencing an outbreak. You should avoid sexual contact while experiencing an outbreak, and for up to one week after. If you do engage in sexual activity, you should use barrier methods such as condoms or dams to cover the genitals.
What to Do if Your Herpes Test Results are Negative
A negative result suggests that your symptoms are less likely to be due to herpes. However, results may be less accurate if you have not swabbed an area where fluid is visible, or the blisters have dried up and are starting to disappear.
You should visit your GP for an examination to find out the cause of your symptoms. If symptoms return, you should consider getting retested.
When Will I Get the Results?
Reults are usually made available within 3-5 working days of the lab recieving your sample. You will be notified by your chosen method of notification.
HOW TO USE Herpes Test Kit

Clean your hands with soap and water

Open the packet containing the swab and fill out the information on the sample label

Twist the cap off the swab bottle and take out the swab

Hold the swab by the cap so that it is facing you

Apply the swab tip gently onto an open blister or sore in the genital area

If it is possible, use the swab to collect fluid from the blister

If there is any crusting and the scab can be lifted, use the swab to collect from the base of the opened lesion

Once collected, replace the swab sample into the tube and firmly close it

Place the labelled swab sample into the pre-paid envelope with the completed request form and post it into any Royal Mail post box
Product Reviews For Herpes Test Kit
Herpes Test Kit PRICES
*Please note: We do NOT charge a prescription fee
| Medicine | x1 Test Kit |
| --- | --- |
| Herpes Test Kit | 42.49 |