Epiduo Gel Reviews: What Our Customers Think
Epiduo reviews are a great resource for anyone looking to find out more information about Epiduo gel. You should take the advice provided to you by your doctor or pharmacist, but firsthand user reviews can provide an insight on what to expect. Our reviews are published via a third-party platform, providing a non-biased and transparent insight. Learn more about what our customers have to say about this product.
What is Epiduo?
Epiduo is an acne treatment that is applied topically in the form of a gel. It can be applied on the face, chest or back to treat the visible symptoms and root causes of acne.
The primary aims of Epiduo is to destroy and remove the bacteria that cause acne. It is also intended to exfoliate the skin, removing dead skin cells that may be blocking the pores.
These results are achieved by Epiduo's active ingredients. The gel contains adapalene, a retinoid that is applied topically to assist with the turnover of skin cells. This exfoliates the skin, unblocking pores which pushes dirt and bacteria out from the skin. In addition to this, Epiduo contains benzoyl peroxide, which acts as an antibacterial agent. Benzoyl peroxide also works to reduce inflammation.
Does Epiduo Work?
Yes, Epiduo does work in treating acne and related blemishes. Epiduo gel reviews from customers have suggested that the treatment is effective in achieving their acne removal goals. Clinical trials and studies have also found Epiduo's active ingredients to be effective in battling mild to moderate acne.
Studies conducted on participants with between 20 and 50 inflammatory lesions and between 30 and 100 non-inflammatory lesions, and with a moderate acne classification, found the gel to be effective. One such study found a 52.4% reduction in inflammatory lesions and a 45.9% reduction in non-inflammatory lesions among those using the gel for 12 weeks — significantly better than the results experienced by control subjects and by participants using only one of Epiduo's isolated active ingredients.
Epiduo contains a retinoid, adapalene. As mentioned, this exfoliates the skin, pushing dirt and bacteria to the surface. As a result, skin can appear worse, before starting to improve. This is known as 'the purge'. It can last up to a month before you start to notice a positive change. To avoid skin irritation, you should avoid using topical products that can further irritate skin, such as medicated or perfumed products, or applications that can have a drying effect. You should use a gentle hypoallergenic moisturiser to reduce skin irritation caused by Epiduo.
Because Epiduo increases the rate at which skin cells turnover, it can help to reduce acne related scarring. This process can also help to reduce hyperpigmentation, uneven skin tone, and age spots, improving the overall appearance of your skin. This can be particulary useful for those experiencing adult acne.
Epiduo Gel Reviews
Clinical trials and medical studies are vital for clinicians and users, as they identify safe and effective treatments. However, when it comes to selecting the right treatment for your condition, reviews from others in a similar position to you is often useful.
This is why Epiduo gel reviews are such a valuable resource for acne patients. Reviews offer a human perspective, giving potential Epiduo users a view of what it is like to apply the treatment, what they can expect, and how effective the gel is in practice. It can also help to provide reassurance. By taking the advice of clinicians, examining study data and reading reviews from fellow patients — and putting all of these resources together — acne sufferers can get a clear picture of what to expect.
Duac vs Epiduo
Let's examine Epiduo vs Duac — two of the most common treatments used to treat acne. Both Duac and Epiduo gels work are applied topically to the affected areas of skin on the face, chest or back of the patient. Whilst they both share a common ingredient, benzoyl peroxide, the primary ingredient differs.
Both Duac and Epiduo share a common active ingredient, which is benzoyl peroxide, the antibacterial and anti-inflammatory agent. The main difference is found in the other active ingredient — adapalene in Epiduo and clindamycin in Duac. Adapalene helps to clear pores and works predominantly to reduce blackheads and whiteheads, whilst Duac contains an antibiotic, which helps to kill bacteria that causes acne.
As both benzoyl peroxide and adapalene remove moisture from the skin, some irritation has been reported among users of Epiduo. The benzoyl peroxide in Duac also removes moisture and is a drying agent, but the clindamycin phosphate is not. As Epiduo contains two drying agents compared to Duac's one, dryer skin is more commonly experienced with Epiduo.
Duac can only be used for a short period of time. This is because it contains an antibiotic. Overuse can cause you skin to become resistant to the product. This is known as antibiotic. It is common for Duac to be prescribed if you have experienced limited success with Epiduo. It is also common practice to be prescribed Epiduo as a follow-on treatment, once the course of Duac has been complete.
Differin vs Epiduo
Both Epiduo and Differin are topical acne treatments that share active ingredients, adapalene. Differin does not contain benzoyl peroxide, which sets it apart from Epiduo.
Whilst both treatments are effective in treating blackheads and whiteheads, as well as improving scarring and skin tone, Epiduo can also help to reduce inflammatory acne, owed to benzoyl peroxide. However, as it contains two ingredients which can both dry the skin, you may be more likely to experience dryer skin with Epiduo.
Epiduo Price
Epiduo prices start at £29.35 for a single 45g pump or £59.99 for 90g. This makes it more expensive than Differin, which is offered at £24.49 for 45g and £47.49 for 90g.
Epiduo Results: Summarising Our Customer Reviews
The main points gathered from Epiduo reviews are:
1. Treatment Effectiveness
Our users report high levels of success when using Epiduo. Many users discuss how useful the product is in fighting blackheads, whiteheads, blemishes, and other symptoms of acne. Reducing the oiliness of the skin was another effect that many users commented on.
2. Cost and Value
Users generally found the Epiduo gel price to be suitable for their budget. They also praised the effectiveness of the product, which indicates that the gel provides good value for money.
3. Comparisons with Other Products
Generally, reviewers found Epiduo to be as effective or marginally more effective than other prescription products. However, reviewers also commented on how Epiduo results in marginally more skin irritation than other products such as Differin — something which is borne out by the science of its active ingredients.
4. Ease of Use
The gel is generally easy to use and reviewers said they were able to apply it daily with no fuss. Some reviewers did mention that care should be taken if undergoing any other cosmetic procedures — such as eyebrow threading — when using the product.
How it works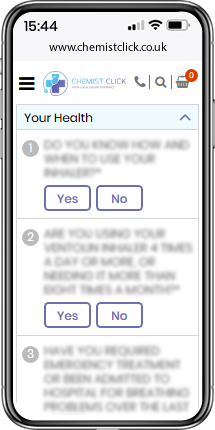 Complete
Questionnaire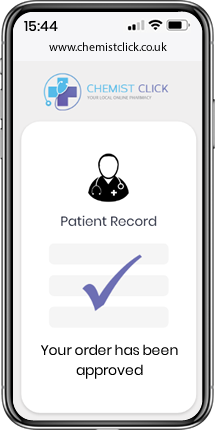 Suitability assessed by
UK based clinician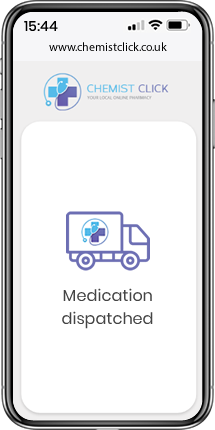 Next-day discreet
delivery
ABOUT OUR SERVICE
Chemist Click is an award-winning UK online pharmacy, offering a private prescription service. You can safely buy medication online, having it delivered to your door the next day in plain and discreet packaging. If you are using our online consultation service, you do not need a prescription. After you have completed the online questionnaire, a prescription is generated by our prescribers, which is then passed on to our in-house pharmacy. It is then dispensed and dispatched by our qualified pharmacy team. If you have a private prescription that you would like us to dispense, please contact our pharmacy team for a quote. We are a trusted UK online pharmacy with years of experience. Chemist Click is accredited by the MHRA and GPhC, ensuring that it is safe for you to buy medication online.
AS SEEN ON