Next Day Delivery
Plain & Discreet Packaging
Confidential Service
UK registered service
Acnecide Gel
Acnecide Gel is an acne treatment used to alleviate symptoms of inflammatory acne, a common skin condition. Acnecide gel contains the active ingredient benzoyl peroxide, which helps to break down acne by reducing the amount of bacteria on the skin.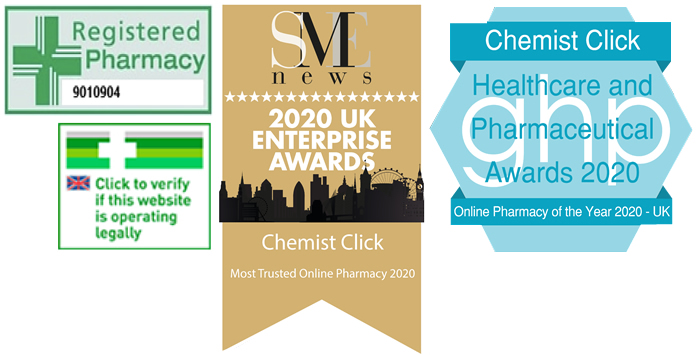 ABOUT Acnecide Gel
What is Acnecide gel?
Acnecide gel is an acne treatment which works by reducing the amount of bacteria on the skin. It also works by thinning the skin where it is applied, allowing the area to loosen and shed. It is a first-line treatment for mild acne and is effective in treating inflammatory acne (pustules and papules). It can also be used to treat whiteheads and blackhead.
How does Acnecide gel work?
Acnecide gel contains the active ingredient benzoyl peroxide, which falls under the category of keratolytics. It works by breaking down keratin, a protein responsible for forming part of the structure of the skin. This action helps to break down acne. It also has antibacterial properties, which help to reduce the number of Propionibacterium acnes (the bacteria responsible for causing acne).
How do I use Acnecide gel?
Wash the desired area with water and a mild skin cleanser and then gently pat it dry
Apply a thin layer of gel to the affected area once or twice a day. Avoid application to any areas of the skin which may be damaged.
Wash your hands after application
Avoid contact with your mouth, eyes and angles of the nose. If contact occurs, rinse the gel off thoroughly with water
If you experience irritation, reduce the amount of gel and the frequency of use, and contact your pharmacist or GP. If irritation persists after reduction of use, consider using a non-alcoholic moisturiser after application.
Excessive use of this product will not make it more effective, but will increase the likelihood of irritation to the skin
How long does it take for Acnecide gel to work?
This treatment usually starts to work within 4 to 6 weeks but it can take slightly longer depending on the individual. If you do not see any improvement after 8 weeks, contact us for advice.
Can I use moisturiser with Acnecide gel?
You can use a non-alcoholic moisturiser with this treatment, as benzoyl peroxide can dry your skin. Apply the non-alcoholic moisturiser, after acnecide has dried. Avoid oil-based moisturisers, as these can clog pores.
How do I store Acnecide gel?
Keep the medication out of the sight and reach of children and do not store it in temperatures greater than 25°C. The tube should also be kept away from direct heat and sunlight.
Do I need a prescription for Acnecide gel?
You do not need a prescription for Acnecide gel; however, we do ask that all patients complete a short medical questionnaire. This will allow one of our pharmacists to gauge a full understanding of your situation and provide any medical advice where necessary.
Can you buy Acnecide gel over the counter?
Acnecide gel can be bought over the counter in high street retailers. If you choose to buy this over the counter, please ensure that you have been advised on the correct usage before purchase.
Is it normal for Acnecide gel to irritate the skin?
Acnecide can dry your skin as it contains benzoyl peroxide. If you are experiencing dryness or peeling, you should use a moisturiser which is free from oil and alcohol. If you are experiencing any irritation that is not drying or peeling, please discontinue the use of it immediately and contact your GP or pharmacist.
Can I use make-up after using Acnecide gel?
You should use acnecide once you make-up has been removed. Applying it before make-up can cause bacteria to spread to areas such as your mouth and the angles of your nose when applying makeup.
When should I not use Acnecide gel?
You should not use acnecide gel if you are allergic to benzoyl peroxide or any of the other ingredients in this medicine which you are able to find here
Do not apply to damaged skin
Stop applying if it is causing swelling or blistering. If this is the case, please contact your GP or pharmacist
Do not use with any other topical (treatment which you apply to the skin) acne treatment unless you have been instructed by your GP or pharmacist
Do not use if you are pregnant or breast-feeding, unless your doctor has said it is safe to do so. If using while breastfeeding, do not apply to any areas which may cause exposure to the skin of your child
What if Acnecide Gel is not working?
You should speak to your doctor or pharmacist about trying the next step in treating your acne. Epiduo is a cream that contains benzoyl peroxide with an added retinoid. Differin contains a retinoid and Duac contains both benzoyl peroxide and an antibiotic called clindamycin. All these treatments can be used if Acnecide fails to work. You should speak to your GP to discuss suitable alternatives.
Side-Effects
What are the side effects of Acnecide gel?
Very common side effects (affect over 1 in 10 people) include:
Dry skin
Redness of the skin
Peeling skin
A slight burning sensation of the skin
Common side effects (affect less than 1 in 10 people) include:
Itchy skin
A painful sensation on the skin
An irritating sensation on the skin
If you are experiencing any of these side effects, do not worry as they are often reversed by reducing frequency or discontinuing treatment.
More Information
Where can I find out more information about Acnecide Gel
You can find out more information by reading the Patient Information Leaflet
Articles you may be interested in
Product Reviews Acnecide Gel?
TREATMENT PRICES
*Please note: We do NOT charge a prescription fee
| Medicine | x1 Tube (30g) | x2 Tubes (60g) | x3 Tubes (90g) |
| --- | --- | --- | --- |
| Acnecide Gel | 7.49 | 14.75 | 21.75 |