Duac Gel

Duac gel is an acne treatment that works to reduce blackheads and whiteheads, as well as the number of red and inflamed spots. Duac contains the antibiotic clindamycin, which works to reduce bacteria on the skin. It also contains benzoyl peroxide, which peels the skin to get rid of trapped dirt, oil and bacteria. You can buy Duac online through our website. Just simply fill out an online consultation and once approved, we will send the medication to you in a discreet package.
Next Day Delivery
Plain & Discreet Packaging
Confidential Service
UK registered service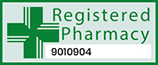 ABOUT Duac Gel
What is Duac gel?
Duac is a gel that is used to treat mild to moderate acne outbreaks. It belongs to a group of medicines called 'anti-acne preparations'. The prescription-only acne treatment is very effective at reducing whiteheads and blackheads. The two active ingredients, Clindamycin and Benzoyl peroxide, work together by stopping harmful bacteria that causes acne to reproduce.
The gel should be applied delicately to the whole affected area on the skin, not just individual spots. However, you should avoid getting the gel in your eyes, lips, mouth and mucous membranes (such as the lining of your nose).
It is only available on prescription after you have had a consultation with a clinician, who has assessed your suitability for the product.
Take a look at the following guides on our site for further information:
How does Duac work?
Acne is a build-up of an oily substance called sebum, and a bacteria known as Propionebacterium acnes. Duac gel has two active ingredients, benzoyl peroxide and clindamycin.

Clindamycin: is an antibiotic that works to fight the bacteria associated with causing acne, as well as decrease acne related swelling. Benzoyl peroxide treats acne by acting as an anti-inflammatory agent, and uses a process called oxidation to help reduce flare ups. Oxidation is where air is injected into pores, loosening the material inside. This makes it easier for the bacteria, oil and dirt to exit the pores.

Benzoyl peroxide: also works to reduce blackheads and whiteheads, and uses its antibacterial properties to help Clindamycin create an environment that is unfriendly for bacteria. Overall, the two ingredients contained in Duac work effectively together to reduce the swelling and bacteria caused by acne.
Duac alternatives
Acne is a common affliction that affects around 95% of people aged 11-30. Because there is such a high number of people that are affected, there are a range of effective treatments available. If you suffer from mild to moderate acne, most acne treatments can be purchased from a pharmacy. However, the choice of treatment will depend on the severity of your acne and this is something that can be discussed with your doctor. Luckily, Chemist Click provides a range of acne gels, creams and washes that are available through our website, once your consultation has been approved. These acne treatments include:
Duac vs Epiduo
Most acne treatments contain similar ingredients that are designed to produce similar results. The choice of acne treatment will usually come down to the patient's skin and how they react to the treatment.
Because both treatments are 'anti-acne' gels, they both contain Benzoyl peroxide, the antiseptic ingredient used to reduce the number of harmful bacteria on your skin. However, the other active ingredient in Duac, as mentioned above, is Clindamycin, the antibiotic used to treat bacterial infections. The active ingredient in Epiduo is Adapalene, a retinoid used to reduce redness and inflammation.
Although both treatments produce similar results, a number of patients that used Epiduo gel experienced dryness and water loss in their skin compared to Duac. However, more patients experienced a higher frequency of adverse side effects, such as mild stinging and burning sensations.
Acnecide vs Duac
Acnecide is an anti-acne gel used to alleviate symptoms of inflammatory acne, a common skin condition especially amongst adolescents. Like the other acne gels, the active ingredient in Acnecide is Benzoyl peroxide, which can effectively eradicate up to 95% of bacteria that is causing spots.
The main difference in this treatment is that Acnecide does not contain any antibiotic topical treatments, unlike its acne adversary Duac. Because of this, it is recommended to take Acnecide for mild acne before moving onto stronger medication like Duac if the acne symptoms persist.
Duac vs Differin
Differin is an acne gel used to treat mild acne flare ups and breakouts. Unlike other gels, it does not contain Benzoyl peroxide. But it does share similar properties with Epiduo as both treatments use Adapalene, a third-generation topical retinoid also used to treat mild-moderate acne.
Similar to Acnecide in strength, it is recommended that you use Differin before moving onto stronger medication that contains antibiotics, such as Duac. However, Differin does not react well with other treatments, so if you are prescribed this treatment, do not use it at the same time as others as it can produce adverse effects.
Duac for acne scars
Whilst Duac is designed to treat acne, as the active ingredient targets and eliminates harmful bacteria, some people find that Duac is useful for treating and reducing the appearance of acne scars. Acne scars can be hard to treat. To avoid them, it's imperative that you don't pop or pick any spots as the pressure can damage the skin underneath. Nevertheless, acne scars will most likely fade overtime.
Is Duac safe to use whilst pregnant or breastfeeding?
Unfortunately, not much is known about the safety of using Duac whilst pregnant or breastfeeding. If you are pregnant or breastfeeding, you should visit your GP who will assess the benefit of your treatment with Duac, against the potential risk caused to the baby. If your doctor has advised that it is safe to use Duac whilst breastfeeding, you should not use it on your breast region.
Can you buy Duac gel over the counter?
Like most acne treatments, Duac gel is a prescription only medication, therefore you cannot buy Duac gel over the counter. You will need a prescription from a medical professional in order to obtain Duac medication.
Nevertheless, you can buy Duac online from our registered pharmacy. Before our clinicians can prescribe this, you will need to fill out a short online questionnaire which will determine your suitability for this product. Once the online consultation has been approved, we will post the medication to you in a discreet package.
How to use Duac
Before using the treatment, you must make sure to read the patient information leaflet that can be found in the patient information leaflet tab on this page. If you have any questions, you can contact us on 01923549040, or ask your doctor. To get the best results, please follow the steps below:
Wash your hands with antibacterial soap.
Remove make-up, cream, or any other products that are on the face, using a gentle hypoallergenic face wash.
Rinse the face with warm water and gently pat dry with a clean towel.
Wash your hands again and dry them (preferably under a dryer, or using a clean towel)
Using your fingertip, apply a thin film of Duac gel to the affected area. Ensure that you have covered the entire area, and not just applied Duac gel to individual spots.
If the gel does not rub in easily, you are using too much.
For larger areas, such as the face or back, the same principle applies, except you should use two and a half finger tip's worth of gel.
Avoid using the gel on broken, sensitive or sunburnt areas of the skin.
How long does it take for Duac to work?
Duac typically has a response time of around two-six weeks. You should be persistent and apply Duac every day in order to gain the maximum benefit of treatment. If you haven't seen any improvement after six weeks, you should stop using Duac gel and make an appointment with your doctor.
How long should you use Duac for?
This depends on the recommendation from your doctor. All skin types are different, and responses to treatment may vary, so it's important to have an assessment from your GP to find out how long you should continue to use Duac for. Do not use Duac for more than 12 weeks unless your doctor has told you to.
How effective is Duac once daily gel?
Duac has been used for a number of years, and has proven to be one of the most effective treatments for acne. It's important to note however, that skin types vary amongst individuals, which means that responses to certain treatments may also vary. If Duac hasn't worked for you, don't be disheartened as there are many other treatments available which are just as effective. You should make an appointment to visit your GP who can advise you on alternatives.
Who should not use Duac?
You should not use Duac gel if you fall into any of the following categories:
People allergic to Benzoyl Peroxide, Clindamycin, or any of the other ingredients in Duac
And you should check with your GP if you have, or have ever had:
Regional enteritis
Ulcerative Colitis
Antibiotic-associated colitis
Can I use Duac with other medication?
You should not use Duac gel at the same time as any medication containing the following:
Tretinoin, Isotretinoin or Tazarotene (These are other medications used in the treatment of acne, and using Duac at the same time may render them to be less effective, and may irritate your skin. Your GP will be able to advise if you can use them at a different time during the day if need be)
Dapsone and Sulfacetamide (Using Duac at the same time as these medications can cause your skin or facial hair to temporarily turn a yellowish/orange colour)
Anaesthetics (You should advise your doctor if you are required to use any anaesthetics as Duac may affect how anaesthetics work)
When should I see my doctor?
When using Duac, it is important to see your GP for regular check-ups, to ensure that your skin is responding well to treatment. You should make an appointment to see your doctor:
After your prescribed treatment course has ended
If you experience any abnormal side-effects such as extreme skin irritation, diarrhoea or stomach cramps
If you become pregnant whilst using Duac
Duac side effects
As with all medication, side effects can occur. Due to the strength and application of Duac gel, there are going to be some possible side effects. However, you must keep in mind that your doctor has prescribed this medication as they have deemed the benefits greatly outweigh the potential side effects. With that being said, many patients only ever experience minor or common side effects. Common side effects of Duac gel include:
Dry skin
A burning sensation in and around the targeted area
Peeling skin
Irritation at the site of application
Mild headaches
Most of these common side effects can be easily treated by using moisturizers, creams or lotions to help keep your skin hydrated.
Many people that use Duac do not experience serious side effects, in fact, more serious side effects occur less than 1 in 100 times. These include:
A rash on or around the targeted area
Red and itchy skin
Tingling in the targeted area
Worse acne
If these side effects persist, then we do recommend contacting your doctor. However, they should subside after a couple of days. In extreme cases, it is possible to experience a severe allergic reaction (anaphylaxis) to Benzoyl peroxide. Symptoms of an allergic reaction are:
you get a skin rash that may include itchy, red, swollen, blistered or peeling skin
you're wheezing
you get tightness in the chest or throat
you have trouble breathing or talking
your mouth, face, lips, tongue or throat start swelling
If any of the above occurs call 999 or go to A&E immediately as you may be having an allergic reaction.
Duac is making my skin irritated, what should I do?
Dry and peeling skin is one of the side-effects of Duac. You should use a moisturiser that is free from oil and fragrance. Skin friendly moisturisers are known as "hypoallergenic", and you can usually find this word written on products that are suitable for you to use.
If you are experiencing any other form of skin irritation as a result of using Duac, you should stop using it and visit your GP.
What if I forget to use Duac one evening?
If you forget to use Duac, you should not use double the amount or use any more cream than you have been prescribed to use. Apply the cream the following night as usual. Forgetting to use Duac as a one off will not impact your treatment in the long run, however, regularly forgetting to apply Duac can. You should set a reminder on your phone to ensure you don't forget.
Can I use Duac after shaving?
You should leave a few hours between shaving and using Duac. It is recommended to shave in the morning, as Duac is applied in the evening. This timeframe is sufficient enough to minimise the irritation that can be caused to your skin by applying Duac shortly after a shave.
Can I use make-up after applying Duac?
Duac is most effective when used at night, right before bed. However, if for whatever reason you wish to use make-up after having applied Duac, you should ensure that the Duac gel has dried, and apply make-up that is non-greasy in texture.
What else do I need to know whilst using Duac gel?
Duac may bleach clothes, bedding, towels and hair. Be careful to ensure Duac does not come into contact with hair, or fabrics that are valuable.
Product Reviews For Duac Gel
Duac gel is an effective treatment used by many to combat acne breakouts and inflammations. Although we've provided a lot of information on the subject, it's important to hear the results from the people who have used Duac.

Positives:
Overall, we've had multiple customers describe Duac gel as the most effective acne treatment they've tried
Duac gel is described as a non-greasy, easy to apply, fast-acting acne gel that is suitable for persistent adult acne. Customers have commented that they begin to see results within weeks
Minimal side effects
Comes in gel form which means it doesn't require oral medication
Negatives:
A common part of the process is that it dries out the skin and can cause redness of the skin
The expiry date of each tube is 28 days once opened
Whilst some customers experienced some minor side effects, (visit our Duac gel side effects page to learn more), the pros definitely outweigh the cons as most patients did not have any adverse effects. we're confident in recommending this treatment to those suffering from moderate acne.
Duac PRICES
*Please note: We do NOT charge a prescription fee
| Medicine | x1 Tube (30g) | x1 Tube (60g) |
| --- | --- | --- |
| Duac 3% Gel Tube (30g) | 23.89 | |
| Duac 3% Gel Tube (60g) | | 39.99 |
| Duac 5% Gel Tube (30g) | 24.89 | |
| Duac 5% Gel Tube (60g) | | 42.89 |