Co-Cyprindiol

Co-Cyprindiol (generic Dianette) is a prescription medicine containing cyproterone and ethinylestradiol. It is typically used as an acne treatment but can also be used as a form of contraceptive. 
Next Day Delivery
Plain & Discreet Packaging
Confidential Service
UK registered service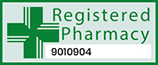 ABOUT Co-Cyprindiol
What is Co-Cyprindiol?
Co-Cyprindiol is an oral contraceptive tablet for women. It is typically used for the treatment of moderate-severe hormonal acne, for those that fail to respond to other acne treatment.
It contains a combination of 35mcg of ethinylestradiol and 2mg of cyproterone acetate. Ethinylestradiol is oestrogen, the female sex hormone, and cyproterone acetate is an anti-androgen ingredient.
Although Co-Cyprindiol is a contraceptive, it is not prescribed solely for this purpose. This medication is the preferred choice for women who suffer from moderate-severe hormonal acne and/or hirsutism (excessive hair growth) and wish to take an oral contraceptive.
You should read the Patient Information Leaflet for more information.
What is hormonal acne?
Hormonal acne is acne caused by hormonal fluctuations. This type of acne typically appears below the cheeks, on the chin and jawline. Flare ups usually occur around the time of your period. This type of acne is also associated with hormonal conditions such as polycystic ovary syndrome.
How does it work?
Co-Cyprindiol works by reducing the levels of androgen that you produce. Androgens are responsible for producing sebum, which blocks pores and causes acne. Androgens also cause hair growth, so reducing the levels of androgens will in turn, reduce the amount of body hair. Co-Cyprindiol is also an oral contraceptive and works to prevent pregnancy.
How should I use Co-Cyprindiol?
Take one tablet daily for 21 days, starting on the first day of your period, followed by a 7 day break.
How long before I can see results with Co-Cyprindiol?
Co-Cyprindiol takes at least 3 months to start clearing up your acne. You should see noticeable changes in your skin after 6 months.
How long can you use Co-Cyprindiol for?
Your doctor or pharmacist may stop treatment with this medication when your skin is completely clear, or the amount of body and facial hair growth has decreased. You will be able to have further courses of treatment, for as long as is necessary, if the problem keeps returning and if Co-Cyprindiol is the most appropriate treatment.
Who should not use Co-Cyprindiol?
Do not take Co-Cyprindiol tablets:
If you are (or think you are) pregnant, or planning to become pregnant, or breastfeeding.
if you are using another hormonal contraceptive.
Have (or have ever had) a blood clot in your leg (thrombosis), lung (pulmonary embolism) or other part of your body.
If you have problems with blood clotting (e.g. protein C deficiency).
If you or any close family members have any medical condition which makes you more at risk of a thrombosis.
If you have (or have ever had) a disease that may be an indicator of heart attack in the future (e.g. angina pectoris which causes severe pain in the chest) or 'mini-stroke' (transient ischaemic attack).
If you have (or have ever had) a heart attack or stroke.
If you have (or have ever had) a migraine, with visual disturbances.
If you suffer from sickle cell anaemia (abnormal red blood cells).
If you have hepatitis C and are taking the medicinal products containing ombitasvir/paritaprevir / ritonavir, nelfinavir, nevirapine and dasabuvir.
Please read the patient information leaflet for a full list of contraindications.
Can I use Co-Cyprindiol if I am pregnant of breastfeeding?
Do not use this medication if you are pregnant or breastfeeding. If pregnancy occurs, stop taking Co-Cyprindiol immediately.
Speak with your doctor or pharmacist for the most appropriate acne treatment and/or contraceptive options if you are breastfeeding.
What if I forget to take Co-Cyprindiol Tablets?
To avoid loss of contraceptive protection, please read the patient information leaflet on what to do when you miss a dose.
Are Co-Cyprindiol and Dianette the same?
Yes. Co-Cyprindiol is the generic medication of Dianette. Both medications contain the same ingredients: 35 mcg of ethinylestradiol and 2 mg cyproterone acetate
Side Effects
What are the side effects of Co-Cyprindiol?
Common Co-Cyprindiol side effects may include:
Nausea and abdominal pain
Weight gain
Headache
Depressed or mood changes
Breast pain
Bleeding and spotting between your periods can sometimes occur for the first few months but this usually stops once your body has adjusted to Co-Cyprindiol. If it continues, becomes heavy or starts again, contact your prescribing physician or pharmacist
Less common side effects:
Vomiting and diarrhoea
Fluid retention causing weight gain
Migraine
Loss of sex drive (decreased libido)
Enlargement of breast tissue (breast hypertrophy)
Rash, hives (urtricaria)
Stop taking Co-cyprondiol and see your doctor immediately if you notice possible signs of a blood clot (thrombosis), for example:
Severe pain in the chest which may reach the left arm
Severe pain or swelling in either of your arms or legs
Severe pain in your abdomen
Weakness or numbness in any part of your body
Breathlessness - an unusual sudden cough, especially if you cough up blood
Dizziness or fainting
Partial or complete loss of vision, or double vision
Slurring or speech disability
Sudden changes in your hearing, sense of smell or taste anything unusual
Any unusual, severe, or long-lasting headache or worsening of migraine
Yellowing of the skin (jaundice)
An increase in the number of fits (epileptic seizures)
Severe depression.
We advise to check the full list of side effects and warnings in the patient information leaflet. You may also wish to visit the acne section on the NHS website for more useful information.
If you experience any of the above side effects, or ones not included in the list, contact your doctor or pharmacist immediately. In the case of a medical emergency, call 999 or visit your local hospital's A&E department.You can also report side effects directly via the MHRA's Yellow Card Scheme. Reporting side effects can help provide more information on the safety of this medicine.
Product Reviews For Co-Cyprindiol
Co-Cyprindiol PRICES
*Please note: We do NOT charge a prescription fee
| Medicine | x3 x 21 Tablets (3 Month Course) |
| --- | --- |
| Co-Cyprindiol 2000/35mcg x 21 Tablets (3 Month Course) | 24.99 |