Hana Contraceptive Pill

Hana is a contraceptive pill, available to buy over the counter. It is a progesterone only pill, also known as the mini pill and contains the active ingredient, desogestrel. It works by stopping ovulation and thickening the mucus in the womb, to prevent sperm reaching an egg. 
Next Day Delivery
Plain & Discreet Packaging
Confidential Service
UK registered service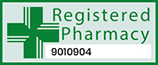 ABOUT Hana Contraceptive Pill
What is Hana Contraceptive Pill?
Hana is an oral contraceptive pill, available to buy over the counter in the UK. You can buy Hana contraceptive pill online from pharmacies such as Chemist Click, or at your local pharmacy, after a consultation with a pharmacist. Hana is a progesterone only pill, also referred to as the 'mini pill'. It contains the active ingredient, desogestrel. Women of childbearing age take Hana to prevent themselves from getting pregnant. Hana, along with the other progesterone only pills are considered to be lower risk. They are suitable for women who are not able to take the combined pill or oestrogen-based methods of contraception because of high blood pressure, weight, or because they smoke. New mums can also start taking Hana one day after giving birth. Breastfeeding women can also take Hana since clinical trials have shown that Hana does not affect breast milk or impact the baby. Hana is one of the first contraceptive pills to be available over the counter in the UK.
How does Hana work?
Hana contains desogestrel, which is a synthetic type of progestogen, a female sex hormone. Desogestrel prevents pregnancy by:
Preventing ovaries from releasing an egg
Increasing the thickness of the womb, making it difficult for sperm to reach an egg
Thinning the lining of the womb, making it difficult for a fertilised egg to implant
How do I take Hana?
Hana comes in a strip of 28 tablets, which is marked with days of the week. You should take one tablet at the same time each day
When should I start taking Hana
You can start taking Hana at any time during your menstrual cycle. For immediate protection, start taking Hana within the first 5 days of your period. If you take Hana 5 days after your period, you will not be protected straight away and will need to use extra protection for the next 2 days.
What to do if I miss a pill?
If you miss taking a Hana pill, take one as soon as you remember. If you take the missed pill within 12 hours of your usual time, you will still be fully protected against pregnancy.
If you are more than 12 hours late taking Hana, you will need to use extra precautions if you have sex any time during the next two days. Take the missed pill as soon as possible, even if it means taking 2 pills on the same day, or at the same time. Take the rest of your pills as usual, but use additional barrier methods of contraception for the next 48 hours.
If you miss multiple days, do not take the missed pills all at once. Instead, start taking one pill a day as soon as you can. Use a condom if you have sex any time during the next seven days. If your period is late or you think you might be pregnant, take a pregnancy test. If it is possible, see your doctor immediately.
What should I do if I vomit or have diarrhoea after taking Hana?
If you vomit within 4 hours of taking Hana, or you have diarrhoea, you should count this as missing a pill. Follow the instructions for what do when you miss a pill.
How effective is Hana?
Hana is 99% effective at preventing pregnancy as long as you take it correctly. That means remembering to take one tablet every day, at the same time, and never taking a break between packs.
Can Hana be taken with other medication?
If you take any other medication, including herbal remedies, a pharmacist will need to check that Hana is safe for you. This precaution is necessary because some medications can interfere with how effective Hana is for you. Furthermore, Hana may interfere with how some medicines work.
Who should not take Hana?
You should not take Hana if:
If there is a possibility that you may be pregnant.
You experience unexplained bleeding between periods or after sex.
You have or have had any health conditions, including cancer, liver disorders or jaundice, a blood clot, diabetes, high blood pressure.
You are allergic to any of the ingredients.
You have known or suspected sex steroid-sensitive malignancies.
You have had a blood clot in the past.
Consult a doctor before using Hana if you have epilepsy, tuberculosis, or chloasma.
Hana vs Cerelle vs Cerazette
There is no difference between Hana and Cerelle or Cerazette. There is a license the manufacturers of Hana have invested into passing it fit for sale over the counter. They all contain the same ingredient, desogestrel.
Is Hana available over the counter?
Unlike other contraceptive pills, you do not need a prescription from a doctor or medical professional. You can simply purchase it over the counter at a chemist. Hana is not available on the NHS and you will need to pay for it. Price start from £6.50 a month.
However, before you buy Hana, you will need to answer a few questions, to ensure that it is safe for you to take.
You can visit a participating pharmacy and speak to the pharmacist on the counter.
Alternatively, you can complete an online consultation. A pharmacist will then review your answers to make sure Hana is suitable for you. You will receive an email within 24 hours, and Hana will be dispatched and delivered straight to your door.
Side Effects
What are the side effects?
It is common to find that Hana affects your periods. Some people will experience irregular bleeding while taking Hana, but this usually settles down as you get used to it. Some people bleed more frequently, and others bleed less or not at all.
Examples of the most common side effects include altered mood, depressed mood, decreased sex drive, headache, nausea, acne, tender breasts, and weight gain. Up to one in 10 people experience these side effects.
Less common (up to 1 in 100) side effects include vaginal infection, difficulty wearing contact lenses, vomiting, painful periods, ovarian cysts, tiredness and hair loss.
Rare side effects (up to 1 in 1000) include rash, hives and painful blue-red skin lumps.
You should also be aware of the symptoms of a severe allergic reaction, an ectopic pregnancy, and blood clots.
Severe allergic reaction: Symptoms include swelling and difficulty swallowing or breathing.
Ectopic pregnancy: Look out for severe pain in the lower abdomen.
Blood clots: Signs of a blood clot include redness and swelling or severe pain in the leg, chest pain, breathlessness or coughing up blood.
If you notice any of these symptoms, you should seek medical advice immediately.
Patient Information Leaflet
For more information about the contraceptive pill Hana, take a look at the patient information leaflet below:
Where can I find out more information about Hana?
To find out more information about Hana, visit the NHS website.
Product Reviews For Hana Contraceptive Pill
Hana PRICES
*Please note: We do NOT charge a prescription fee
| Medicine | x1 x 28 tablets (1 Month Course) | x2 x 28 tablets (2 Month Course) | x3 x 28 tablets (3 Month Course) |
| --- | --- | --- | --- |
| Hana 75mcg x 28 tablets (1 Month Course) | 8.89 | | |
| Hana 75mcg x 28 tablets (2 Month Course) | | 13.99 | |
| Hana 75mcg x 28 tablets (3 Month Course) | | | 19.49 |