Finasteride: Before & After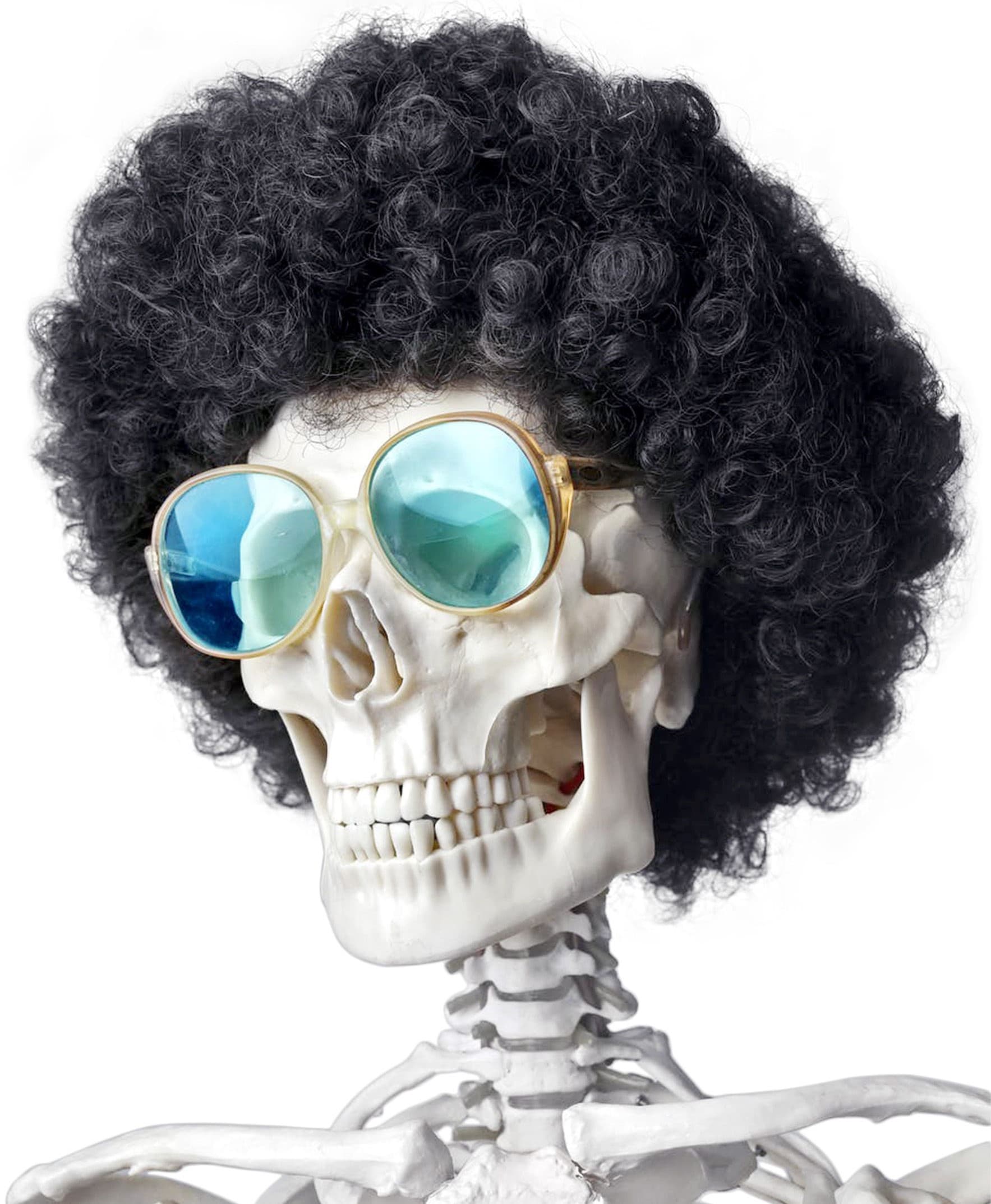 Finasteride 1mg Tablets delivered discreetly from our UK Pharmacy
Finasteride is a medication used to treat male hair loss, also known as Male Pattern Baldness (MPB). Finasteride is the generic (non-branded) version, and is also referred to as Propecia, which is the branded version. The active ingredients remain the same, and in theory, they are both as good as each other. In the UK, finasteride is not available to buy over the counter. You need a prescription that has been issued by a doctor or pharmacist, after a consultation has been carried out. This is to ensure that finasteride is safe for you to take. Studies show that finasteride is an effective mens hair loss treatment, proving to be succesful in over 80% of those that use it.
What does finasteride do?
Finasteride works by blocking the conversion of testosterone to dihydrotestosterone (DHT). DHT is responsible for shrinking hair follicles, and shrunken hair follicles cause slow and weak hair growth. This results in thinner and more brittle hair, eventually causing hair to fall out. Because finasteride blocks the conversion of testosterone to DHT, it allows hair follicles to come back to life. This results in stronger and thicker hair.
Will finasteride regrow hair?
In most cases, finasteride will help to slow the natural balding process, and may also help to regrow hair. Studies show that 83% of those using finasteride stop losing hair, with 66% of users from the trial experiencing hair regrowth. The overall result of taking finasteride is a fuller and thicker head of hair.
Finasteride blocks the overall conversion of testosterone to DHT. So, in theory, finasteride will also help to regrow your hairline and have a positive effect on a receding hairline. Research backs this up, with clinical trials demonstrating that finasteride increases hair growth in those experiencing frontal hair loss around the hair line.
For most men, finasteride will help to reverse the balding process in around 90% of men. Whether it's slowing the rate at which hair is lost, helping hair to regrow, or both.
How long before finasteride starts working?
It takes around 3 to 4 months before you will start to see any results from taking finasteride. For some men, this may be slightly longer depending on the extent of hair loss. In fact, it's common for finasteride to worsen hair loss within the first few weeks. This is known as hair shedding, and it's actually a good sign that finasteride is starting to work. Finasteride causes older hairs to fall out mid-cycle, and prepares for newer, stronger strands of hair to grow.
At around the 6 month to 9 month period, you should start to see noticeable effects from finasteride. After 1 year of using finasteride, the results should be noticeable to others. If you haven't noticed any positive results from finasteride after 12 months, you should see your doctor or pharmacist for advice. It is unlikely that finasteride will work for you if it hasn't done so after one year. 
What happens if you stop taking finasteride?
It is important to take finasteride every day without any breaks. Finasteride has a short half life of around 8 hours. This means that finasteride will only stay in your system for around 16 hours, so continuous dosing is important to get the best out of your treatment.
If you stop taking finasteride, the natural balding process will resume, and you will lose any positive results gained from taking finasteride.
Before taking finasteride
Before taking finasteride:
Remember the importance of taking a tablet every day. Missing the odd day will not affect results, but regular missed doses can.
Be patient. It takes at least 3 months to start to see any results from finasteride. It takes around one year of constant use to see the full effects of finasteride.
It may appear as though your hair is falling out at a faster rate than before, when you start taking finasteride. This is a good sign that the drug is working. Finasteride makes your current hairs fall out mid cycle, as it prepares for newer and stronger hairs to push through and grow from the hair follicles.
Be honest with yourself. If you are completely bald, or have a large bald patch, you are not likely to see much of a positive impact from finasteride. The earlier you start taking finasteride, the higher the chance of success.
After taking finasteride
After taking finasteride:
Remember that it is important to continue to take finasteride, as the results do not last forever. If you stop taking finasteride, you will lose any positive results gained from treatment, and the natural balding process will resume.
Minoxidil (Regaine) and finasteride are often used together. Minoxidil is applied directly to the scalp and stimulates hair growth from the route. Combining minoxidil and finasteride will increase the likelihood of seeing good results.
Side effects with of finasteride are reversible and will usually resolve after you stop taking the tablets. If you experience any unusual or worrying side effects, stop taking finasteride and see your doctor or pharmacist for advice.
Finasteride before and after pictures
Below are some "before and after" pictures and the results you can expect to see from using finasteride.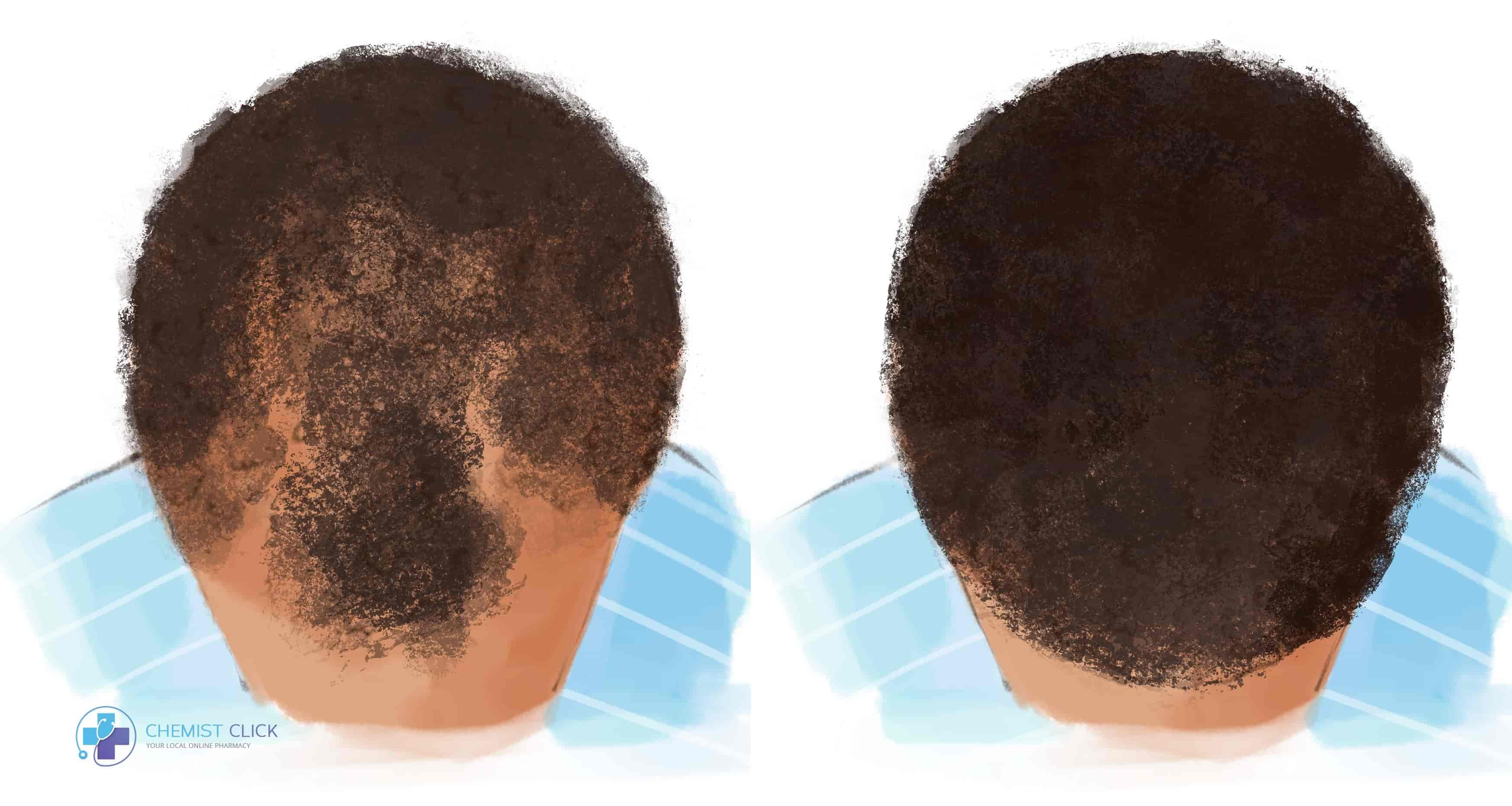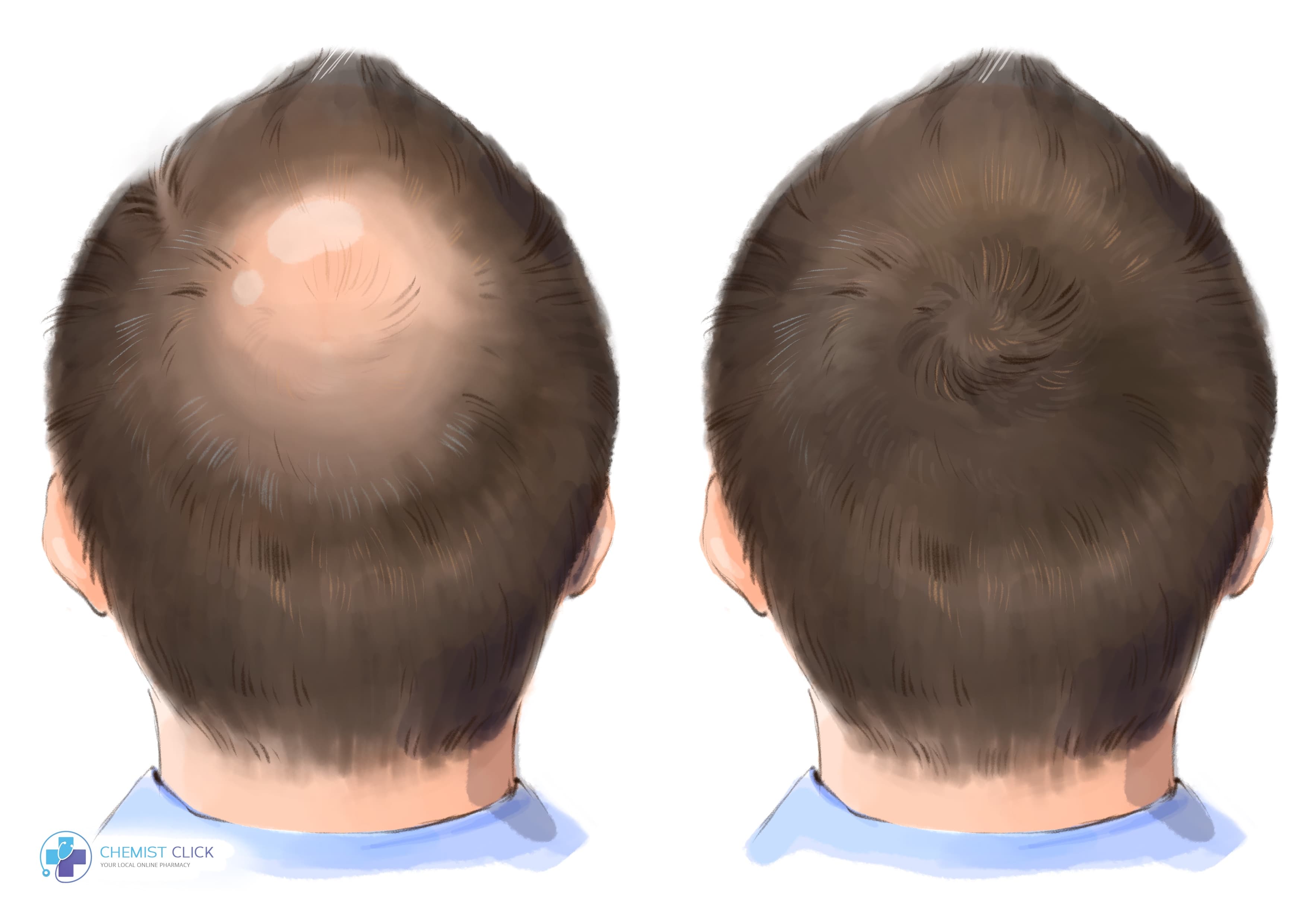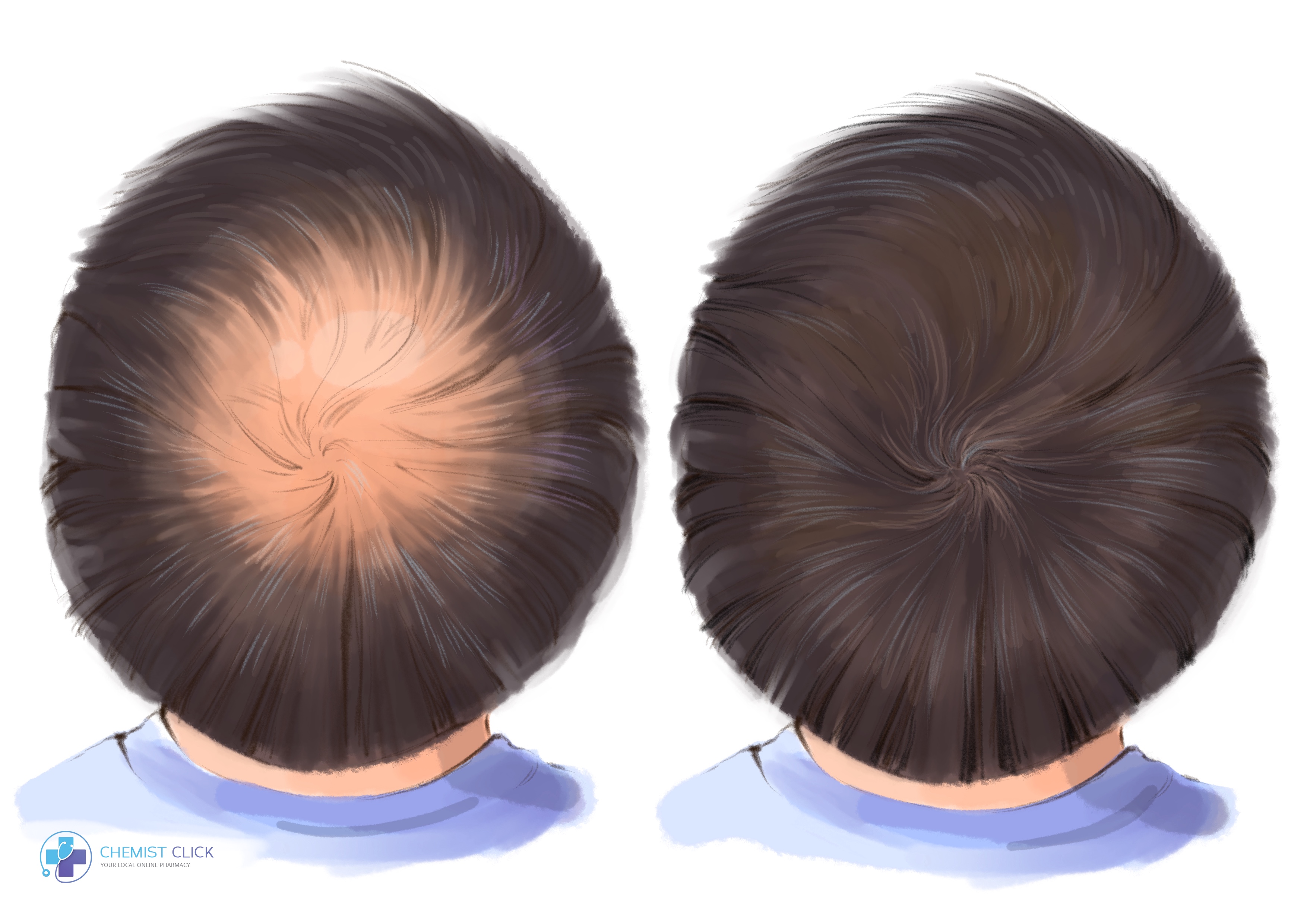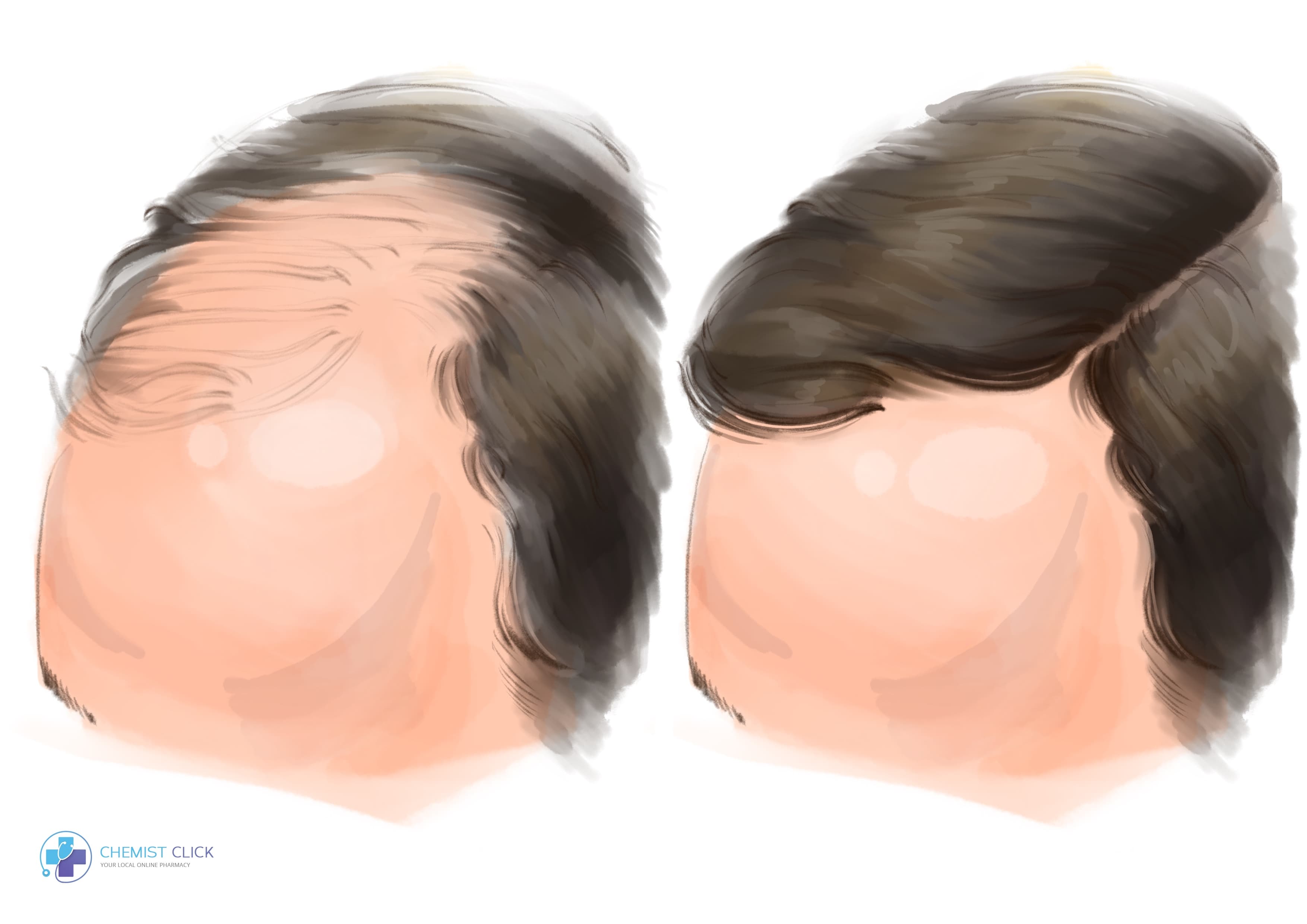 Finasteride before & after: The Verdict
Finasteride has a high success rate, with only a small number of users experiencing side effects. Whilst finasteride starts to work immediately, it will take 3-4 months before you start to notice results, with definitive results visible after one year.
The key is to be patient and persistent.
Whilst all of our content is written and reviewed by healthcare professionals, it is not intended to be substituted for or used as medical advice. If you have any questions or concerns about your health, please speak to your doctor.