How to treat erectile dysfunction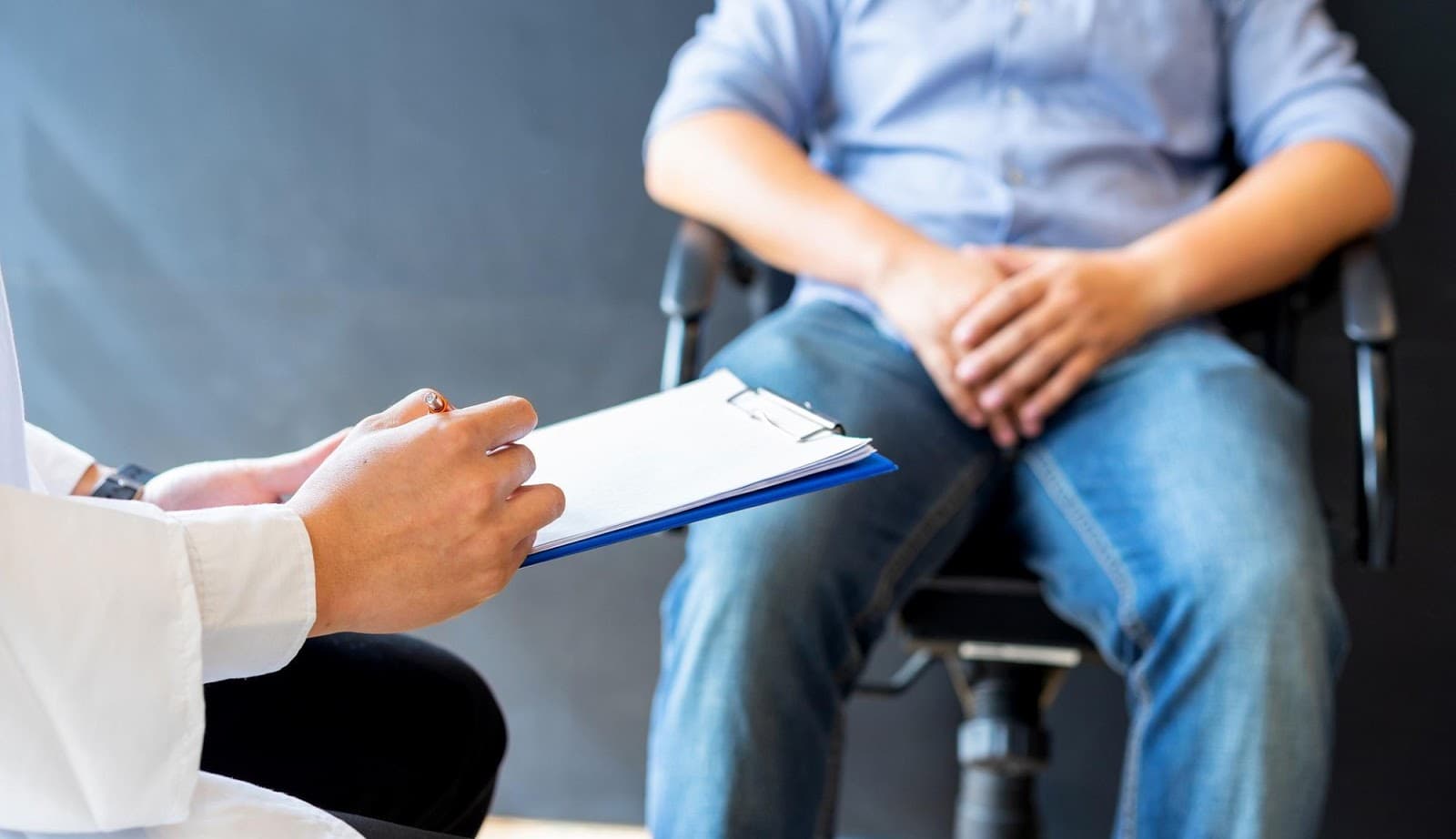 Finding it hard to get hard?
No fancy packaging. No unwanted subscription. Delivered discreetly.
Impotence is a common problem, primarily affecting men over the age of 40. While a lot of men may occasionally struggle to get and keep an erection, it may require more attention if it becomes a frequent problem.
Although commonly linked to age, erectile dysfunction (ED) can be caused by a number of things, including stress, anxiety and depression, obesity, smoking, alcohol consumption, a hormone imbalance, diabetes, sleeping disorders, high cholesterol, high blood pressure, kidney disease, relationship problems, damage to the groin or pelvic area, specific health conditions such as multiple sclerosis, Parkinson's disease or peyronie's disease, or as a side effect of taking another medication.
Depending on the cause of the problem, you may be able to improve the situation by reducing your stress levels, losing weight, giving up smoking, lowering your alcohol consumption or seeking relationship counselling, for example. However, in some cases, medical intervention is required. In this blog we look at some options including vitamins and medications.
Can erectile dysfunction be cured?
Although erectile dysfunction is often a recurring problem that needs to be monitored and frequently treated to reverse its effects, there are some cases where it can be cured, based on the cause. For example, if it's caused by your lifestyle, it could help to reduce your alcohol intake, cut down on smoking or eating healthier. If it's a result of stress and anxiety, you could consider getting counselling to get to the root of the problem.
How can I improve my erectile dysfunction?
Affecting around a third of men at some point in their lives, erectile dysfunction is often considered as a natural problem for men in their later years. If you're beginning to experience symptoms of ED, there are a few changes you should look at making to your lifestyle before considering taking any form of medication.
Potential solutions include:
maintain a healthy weight
consume alcohol in moderation
eat a balanced diet
cut out stress as much as possible
exercise regularly
steer clear of anabolic steroids
monitor blood pressure and cholesterol
keep an eye on testosterone levels
stop smoking entirely
attend relationship counselling
avoid sexual positions that could result in penis injuries.
What to take for erectile dysfunction
If all of the above tips don't work in relieving your ED, you may want to consider taking something to treat it. There are several medications that are designed to remedy the effects of ED, but you may also consider attempting to cater to a deficiency by taking vitamin tablets.
What are the best vitamins to take for erectile dysfunction?
Vitamin tablets aren't likely to be as effective as medication, but they're worth considering as they can be a suitable solution in minor cases of ED.
Examples of vitamins that work to treat ED include:
Vitamin B3 (niacin) – helps to increase circulation to the penis in order to achieve an erection.
Vitamin B9 (folic acid) – while more studies need to be carried out looking at the efficiency of folic acid, it is thought that vitamin B9 can act as a mood stabiliser 
Vitamin C (ascorbic acid) – helps to support the chemical pathways that release nitric oxide, which is required to supply the penis with blood
Vitamin D (ergocalciferol) – some studies have shown that a large proportion of men who experience ED are also deficient in vitamin D
L-Arginine – an amino acid that increases nitric oxide levels. Nitric oxide helps blood vessels to expand, improving circulation and blood flow in the penis
Which erectile dysfunction drug is best?
There are several options to choose from when it comes to ED medicines and it can be difficult to know which one to pick. Erectile dysfunction medications include sildenafil (Viagra), tadalafil (Cialis), vardenafil (Levitra) and avanafil (Spedra), with all four coming from the family of PDE5 inhibitors, which are capable of increasing blood flow and relaxing muscles in target areas of the body.
All four carry the same potential side effects such as dizziness, feeling sick, hot flushes and headaches, but they have the benefit of being somewhere between 60 and 70 per cent effective. From these four erectile dysfunction drugs, sildenafil and tadalafil are the most popular and commonly prescribed, while proving safe to take for most men. Between the two, research suggests that sildenafil is three per cent more effective. However, it's perfectly natural to find one of sildenafil, tadalafil, vardenafil or avanafil to be preferable based on how well it works on your erectile dysfunction and personal preference.
It would be advisable to try sildenafil first and use it eight times over the course of several days to gauge whether it's the right treatment for you. If it doesn't have the desired effect, leave a suitable gap of 24 hours and consider trying one of the other PDE5 inhibitors. If you're still unsuccessful with treating your ED, you should seek medical advice from a healthcare professional.
Whilst all of our content is written and reviewed by healthcare professionals, it is not intended to be substituted for or used as medical advice. If you have any questions or concerns about your health, please speak to your doctor.