Spedra Tablets

Spedra tablets treat erectile dysfunction, taking effect in as little as 15 minutes. It can last for up to 4 hours. Spedra contains the active ingredient avanafil, which belongs to the class of medication called PDE5 inhibitors.
Next Day Delivery
Plain & Discreet Packaging
Confidential Service
UK registered service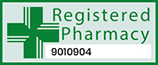 ABOUT Spedra Tablets
​What is Spedra?
Spedra is one of the more recent treatments used for erectile dysfunction. It contains the active ingredient Avanafil, which belongs to the same class of drugs as Viagra (Sildenafil), Cialis (Tadalafil) and Levitra (Vardenafil). They are known as PDE-5 inhibitors.
How long does Spedra take to work?
Spedra is quick acting and can take effect in as quick as 15 minutes if taken on an empty stomach. The time taken for Spedra to work is affected by food and it is best taken on an empty stomach, or atleast 2 hours after food. Its average time to action when taken in optimal conditions, is around 15-30 minutes, however, this can vary upon the individual. It is the fastest acting ED tablet available.
How long does Spedra work for?
Spedra works for around 4-6 hours.
How do I take Spedra?
You should take Spedra with a glass of water, approximately 30 minutes before sexual activity. Some men find that it can take effect within 15 minutes, however, this may vary depending on the individual. It is also recommended to leave a two hour gap after your meal before you take Spedra.
What dose of Spedra should I take?
Spedra is available in three different strenghts, 50mg, 100mg and 200mg.
50mg - Recommended for those who have experienced side-effects from the 100mg tablet or other ED treatments
100mg - Recommended starting dose for those taking Spedra for the first time
200mg - Recommended dose for those who have not achieved the desired outcome after having tried the 100mg tablet on several separate events.
Is Spedra effective?
During clinical trials, Spedra had a success rate of 58% in those that took the recommended starting dose of 100mg. The 200mg tablet was shown to be effective in 59% of subjects, whilst the 50mg tablet had a success rate of 47%. Although the success rate of Spedra is not as high as other ED treatments, it's targeted action mean that the chances of getting any side-effects are low. Spedra's quicker onset of action are appealing to many men, helping to achieve and maintain erections for spontaneous sexual encounters.
Side Effects
What are the side-effects of Spedra?
Spedra has a relatively low-risk of producing side-effects. However, as with all medication, there still may be a slight chance that you will experience side-effects.
Common side-effects (affecting 1%-10% of men)
Headache
​Nasal congestion
Facial flushing
To see a full list of side-effects, please read The Patient Information Leaflet
Patient Information Leaflet
For more information about Spedra erectile dysfunction treatment, take a look at the patient information leaflet below:
Where can I find out more information about Spedra?
To find out more information about Spedra, visit the NHS website.
Product Reviews For Spedra Tablets
Spedra PRICES
*Please note: We do NOT charge a prescription fee
| Medicine | x4 Tablets | x8 Tablets | x12 Tablets | x16 Tablets | x24 Tablets | x32 Tablets |
| --- | --- | --- | --- | --- | --- | --- |
| Spedra 50mg Tablets | 16.45 | 27.99 | 43.99 | 49.49 | 77.45 | 97.95 |
| Spedra 100mg Tablets | 19.45 | 36.99 | 55.99 | 67.99 | 104.95 | 135.95 |
| Spedra 200mg Tablets | 29.45 | 54.45 | 82.95 | 97.99 | 149.95 | 198.89 |