Next Day Delivery
Plain & Discreet Packaging
Confidential Service
UK registered service
Tadalafil Tablets
Tadalafil (generic Cialis) is an erectile dysfunction treatment. It is available in a 2.5mg and 5mg strength (taken daily), providing a continuous effect. It is also available in a 10mg and 20mg strength (taken when required), lasting for up to 36 hours. It is also known as the "weekend pill".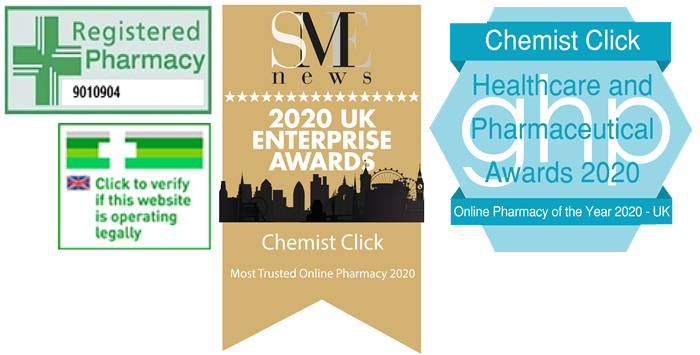 ABOUT Tadalafil Tablets
​What is tadalafil?
Tadalafil is a medication that is used to treat erectile dysfunction, which belongs to the class of drugs known as PDE-5 inhibitors. It has the same active ingredient as Cialis, but it is the generic (non-branded) version. It is often referred to as "generic Cialis". Tadalafil is available as two different variations.
Tadalafil 2.5mg & 5mg - known as tadalafil daily
Tadalafil 10mg & 20mg - known as tadalafil 36 hour
How does tadalafil work?
Tadalafil works by increasing the flow of blood to the penis when a man is sexually stimulated. The increase in blood flow causes an erection, allowing males to achieve and maintain an erection.
The science behind this mechanism is in the name, "PDE5 inhibitor". Erectile dysfunction is caused when an enzyme called PDE5 is present in the penis. PDE5 breaks down cGMP, a chemical which allows blood to enter the penis, causing an erection. When there is not enough cGMP, an erection cannot occur. Tadalafil blocks the action of PDE5, so that cGMP is not broken down, and can exert its effect to allow blood to enter the penis and cause an erection.
What is the difference between "tadalafil daily" and "tadalafil 36 hours"?
Tadalafil Daily (2.5mg and 5mg)
You can take tadalafil 2.5mg or 5mg daily. It has a continuous effect and suits those that wish to have a spontaneous sex life.
Tadalafil 36 hour (10mg and 20mg)
Tadalafil 10mg/20mg is taken 30-60 minutes before sexual activity. Although it is not taken daily, men can still benefit from its lengthy duration of action which lasts for up to 36 hours.
How long does tadalafil take to work?
Tadalafil takes around 30 minutes to kick in. Food does not affect the absorption of tadalafil and it should not make a difference whether you have eaten beforehand or not.
Tadalafil 2.5mg and 5mg are to be taken every day, and the effects take around 3-5 days to kick in. After the first few days of dosing, tadalafil will provide a continuous effect.
How long does tadalafil last?
Tadalafil lasts for 36 hours and is often referred to as "the weekend pill". This is because you can take it on a Friday night, and it can still be effective till Sunday. It is possible for the effects to last slightly longer, or shorter.
Tadalafil 2.5mg and 5mg have an ongoing effect providing that you take a tablet every day.
Important: Tadalafil will not make you last longer by prolonging the time it takes to ejaculate, but it can allow you to maintain a firm erection for a longer period of time.
How to take tadalafil?
You should take one tablet with a glass of water, around 30 minutes before intercourse. Food does not affect the absorption of tadalafil tablets, so it does not matter whether you take it with or without food.
If you are taking tadalafil 2.5mg or 5mg, you should take one tablet at the same time every day.
What dose of tadalafil should I take?
The recommended starting dose of tadalafil is 10mg. You should take one tablet around 30 minutes before sex. You should try the tablet on 8 separate occasion, as it can take while to get used to. If you feel that you require a stronger dose, you should speak to your doctor or pharmacist about increasing the dose to 20mg.
If you wish to benefit from the advantages of taking tadalafil daily, you should start by trying tadalafil 2.5mg. If you feel that you require a higher dose, you should speak to your doctor or pharmacist about increasing the dose to 5mg.
Important: You should not take more than one tadalafil tablet within a 24-hour period. If you feel you require a stronger dose, you should discuss this with your doctor or pharmacist.
What is the difference between tadalafil and Cialis?
There is no scientific difference between tadalafil and Cialis. Cialis is the branded version that was introduced to the market by Eli Lily, a pharmaceutical company. They held a license, known as a patent, which gave them exclusive rights to be the sole producer of tadalafil, which they called Cialis. Since the patent has expired, other pharmaceutical manufacturers have been producing tadalafil at a cheaper price. They contain the same active ingredient and have the same clinical effectiveness.
Why is tadalafil cheaper than Cialis?
When developing a new drug, a huge amount of money is invested into the research and development of the medication. The clinical trials that take place before a new medication is given the green light, is often a timely and costly process. Not to mention the sum of money that goes into marketing the drug to doctors and health organisations. Generic manufacturers of tadalafil do not need to invest into similar processes, as this has already done by Eli Lilly (the company that developed Cialis in 2003). Because there are no costs to recover and the pharmaceutical ingredient is known, once the patent (sole rights held by Eli Lilly preventing other companies from replicating the drug) expired, other companies were free to manufacture tadalafil at a much lower cost. There are now a number of drug companies manufacturing generic tadalafil, which helps to keep its costs down. ​
Cialis was also the only 36 hour or continuous erectile dysfunction treatment on the market for a long time. This meant that they were able to command a high price. However, as the popularity of the generic form increases, we are likely to see a price drop in the branded version as a result.
Is tadalafil better than sildenafil (Viagra)?
Tadalafil appears to be more popular amongst many men in recent times. It has a quicker onset of action, longer lasting effect, and a milder side-effect profile, which makes it is a more sought-after treatment. It also comes as a daily tablet for men looking for a continuous solution to ED, something that sildenafil (Viagra) does not offer.
However, many men are happy with sildenafil, finding that it works just fine for them. Sildenafil is cheaper than tadalafil, making it a preferred option for some.
Both tadalafil and sildenafil have been on the market for several years and they are both effective erectile dysfunction treatments. No two individuals are the same and what you find works best for you, may not necessarily be the case for others. Therefore, it is important to find what works best for you.
Does tadalafil work?
Tadalafil has more than a 60% success rate in those that try it.
The effectiveness of tadalafil may be reduced for several reasons. These include but are not limited to the following:
You have not waited long enough after taking the tablet before trying to engage in sexual activity
You have waited too long after taking the tablet before trying to engage in sexual activity
You are taking an incorrect dose
You are not sexually aroused
If you feel as though tadalafil is not working for you, contact your prescriber and they may wish to discuss how you can benefit from tadalafil.
What if tadalafil is not working for me?
If tadalafil does not work, you should give it another chance. It may be a good idea to try taking tadalafil a full hour before sexual activity, or on an empty stomach. UK guidelines suggest that you should try tadalafil on 8 separate occasions, before deciding whether it is effective for you or not.
Important note: ​Tadalafil is only effective where there is sexual arousal and it may be worth trying to find ways to achieve this. If you find that tadalafil is still not working for you, try increasing the dose. If you are already taking the maximum dose, it may be worth trying a different treatment. The most important thing to remember is not to give up as there is always a solution.
Is tadalafil safe?
Tadalafil is generally safe and well tolerated, however, it is not recommended for those with certain medical conditions, or those taking certain medication which may cause an interaction. You should check with your doctor or pharmacist to see if it is safe for you to take.
Who should not use tadalafil?
You should speak to a doctor if you have:
An allergy to tadalafil tablets or any of the ingredients contained in it
Kidney or liver problems
A history of heart problems or cardiovascular disease
Very high or very low blood pressure
Visual or eye disturbances not including poor eyesight
Stomach ulcers
A bleeding disorder
An anatomical deformation of the penis
Can I take tadalafil if I am taking other medication?
Tadalafil is generally safe to take with most medication. You should speak to your doctor before taking tadalafil if you are taking:
Alpha blockers such as alfuzosin, doxazosin or tamsulosin
Medication to treat blood pressure
Any heart medication
Medication to treat epilepsy
Antifungal treatment
Crizotinib, enzalutamide, imatinib, nilotinib, idelalisib used to treat some cancers
HIV medication
Erythromycin, clarithromycin or rifampicin (antibiotics)
Netupitant or aprepitant used to treat sickness
Nitrates
St John's Wort
Sapropterin
If you are taking any of these medications, you may still be able to obtain tadalafil, but your doctor may wish to monitor you, or you may need to leave a gap before taking a tablet.
Tadalafil side effects
Common side effects include headache, stomach discomfort, stuffy nose, flushing and muscle pain. Not everyone experiences side effects when using tadalafil. Side effects usually disappear after a few hours. You should read the patient information leaflet for a full list of side effects. If you are experiencing side effects that bother you, speak to your doctor or pharmacist for advice. If you are experiencing any serious side effects such as priapism, you should seek urgent medical attention.
Can I drink alcohol with tadalafil?
Drinking alcohol when using tadalafil is not advisable, as it can exacerbate side effects such as dizziness, headaches, and a change in blood pressure. Alcohol is also a contributing factor to ED and can affect your ability to achieve and maintain an erection. However, small amounts of alcohol may be consumed safely.
Do I need a prescription?
You will need a prescription for tadalafil, as it is not available to buy over the counter. Viagra Connect and Eropid are the only licensed ED treatments available to buy without a prescription. You can buy tadalafil online buy completing a medical assessment, which is reviewed by a prescriber. Alternatively, you can obtain a private prescription for tadalafil from your doctor. You will need to take the prescription to a pharmacy so that it can be dispensed.
Side Effects
What are the side-effects of tadalafil?
Common (Affects 1-10% of men)
​​Headache
Indigestion
Stomach cramps
Most men do not experience any side-effects with Tadalafil. However, when taking any medication, there is always a slight possibility that you may experience some side-effects. They are temporary and will pass eventually. In most cases, men find that the potential benefits outweigh the risks. Please feel free to contact our team for any concerns you may have.
Product Reviews Tadalafil Tablets?
TREATMENT PRICES
*Please note: We do NOT charge a prescription fee
| Medicine | x4 Tablets | x8 Tablets | x12 Tablets | x16 Tablets | x24 Tablets | x28 Tablets (1 month) | x32 Tablets | x56 Tablets (2 months) | x64 Tablets | x84 Tablets (3 months) |
| --- | --- | --- | --- | --- | --- | --- | --- | --- | --- | --- |
| Tadalafil Tablets 2.5mg (Daily Dose) | | | | | | 19.49 | | 38.49 | | 56.49 |
| Tadalafil Tablets 5mg (Daily Dose) | | | | | | 22.89 | | 44.89 | | 66.99 |
| Tadalafil Tablets 10mg (36 Hour Dose) | 8.99 | 15.49 | 22.99 | 25.49 | 34.99 | | 43.99 | | 87.98 | |
| Tadalafil Tablets 20mg (36 Hour Dose) | 9.79 | 15.99 | 23.79 | 28.49 | 40.99 | | 53.99 | | 99.99 | |