Can You Buy Fexofenadine Over The Counter?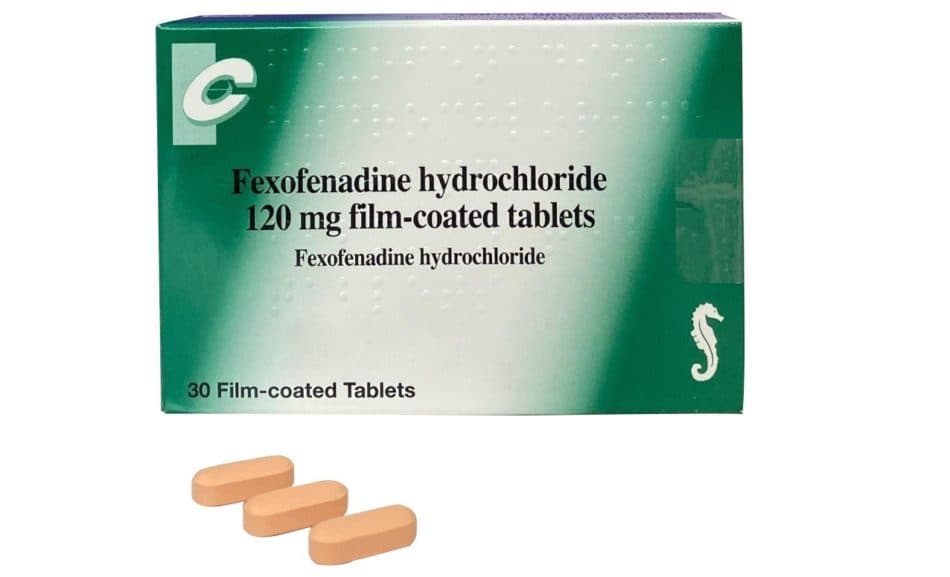 Fexofenadine Hydrochloride Tablets From £9.16
Delivered the next day from our UK Pharmacy
Fexofenadine hydrochloride is an antihistamine used to relieve symptoms of allergy and hay fever. It is available to buy over the counter in certain countries such as the USA, Australia, New Zealand, and certain countries around Europe. However, you cannot buy fexofenadine over the counter in the UK, as it requires a prescription. However, this law is changing soon as the reclassification of fexofenadine 120mg has been approved from a POM (Prescription Only Medication) to a GSL (General Sales List) medicine.
What is Fexofenadine used for?
Fexofenadine is a new generation antihistamine which is used relieve symptoms of hay fever and allergy. This includes symptoms such as sneezing, itching, runny nose and itchy and watery eyes. It can also be used to treat chronic idiopathic urticaria (hives lasting longer than 6 weeks). It works by blocking the release of histamine, a natural substance that the body produces in response to allergy. It is a non-drowsy antihistamine, and its low side-effect profile means that it is well tolerated amongst users. The dose is one tablet daily, with fexofenadine taking 1 hour to work and lasting for up to 24 hours. It is considered to be one of the stronger antihistamines, as it has a high success rate.
Can you buy Fexofenadine over the counter?
Currently, you cannot buy fexofenadine hydrochloride over the counter in the UK. However, in December 2020, the Medicines & Healthcare products Regulatory Agency approved the reclassification of fexofenadine hydrochloride 120mg tablets from a POM to a GSL. This means that you will soon be able to purchase fexofenadine 120mg from a wide range of retail outlets including pharmacies, newsagents, petrol stations and online marketplaces. This does not apply to fexofenadine 180mg, which will not be available to buy over the counter and will remain a Prescription Only Medication.
Where to buy Fexofenadine
In the UK, you still need to make an appointment with your GP in order for them to issue you with a prescription for fexofenadine. Alternatively, you can buy fexofenadine from an online pharmacy after completing an online consultation. The consultation will be assessed by a doctor or prescribing pharmacist, who will determine whether the product is safe for you to take.
If you are in another country such as America, Australia, Canada, or any of the countries where it is licensed to sell OTC, you can purchase fexofenadine from a pharmacy without a prescription. You should check with the pharmacist to make sure that it is suitable for you to take.
The Verdict
Prescribing of fexofenadine in the UK has increased over the past few years, with other drugs such as cetirizine, loratadine, desloratadine and levocetirizine showing a decline in prescribing. Annual sales have exceeded $1 billion annually, and in the UK, it is the second most prescribed antihistamine after cetirizine. It is estimated that fexofenadine will overtake cetirizine very soon. Given its increasing popularity and low side-effect profile, it is no surprise that fexofenadine will be available over the counter in the UK within the near future.
Whilst all of our content is written and reviewed by healthcare professionals, it is not intended to be substituted for or used as medical advice. If you have any questions or concerns about your health, please speak to your doctor.