Fexofenadine

Fexofenadine is a strong antihistamine containing the active ingredient, fexofenadine hydrochloride. It is used to treat symptoms of allergy, hay fever and itchy skin. It is available in 120mg and 180mg strengths. The recommended dose is one tablet daily.
Next Day Delivery
Plain & Discreet Packaging
Confidential Service
UK registered service
Chemist Click
Award Winner
Online Pharmacy of the Year
Chemist Click
Award Winner
Most Trusted Online Pharmacy
Chemist Click
Award Winner
Online Pharmacy of the Year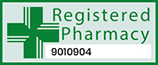 Fexofenadine PRICES
*Please note: We do NOT charge a prescription fee
| Medicine | x30 Tablets | x60 Tablets | x90 Tablets |
| --- | --- | --- | --- |
| Fexofenadine 120mg Tablets | 8.75 | 17.49 | 25.99 |
| Fexofenadine 180mg Tablets | 13.29 | 22.29 | 29.99 |
ABOUT Fexofenadine
Buy fexofenadine online
Chemist Click is a fully registered online pharmacy offering multiple treatments that help relieve the symptoms of hay fever & allergies. To buy fexofenadine online through Chemist Click, you need to:
Fill out a consultation form that takes 5 minutes
Your questionnaire will then be reviewed by one of our in house pharmacists
Once approved, your order will be dispatched with next-day delivery options available
Begin taking your medication as soon as possible
What is fexofenadine?
Fexofenadine is an effective, non-drowsy treatment for hay fever, hives (itchy skin) and other allergy symptoms. It contains the active ingredient fexofenadine hydrochloride and is available in a tablet form. It is available in both 120mg and 180mg strengths.
The medicine works by blocking the action of histamine, a natural substance that the body produces when you are having an allergic reaction. Because fexofenadine is a non-drowsy antihistamine, it is less likely to cause sleepiness than some other antihistamines.
Fexofenadine can be taken by adults and children, and is also sold under the brand names Almerg, Telfast and Treathay in the UK.
How does fexofenadine work?
When we come into contact with pollen or other foreign substances that we are allergic to, the body releases histamine. The histamine released then binds to histamine receptors, which causes the symptoms associated with hay fever and allergies, such as sneezing, runny nose and watery or itchy eyes.
Fexofenadine hydrochloride works by blocking histamine receptors so that histamine is unable to bind to them. As histamine is unable to bind to receptors, symptoms do not occur.
Fexofenadine hydrochloride uses
Fexofenadine is used to relieve common allergy symptoms, including:
Itchy eyes
Watery eyes
Runny nose
Sneezing
Itching
Hives (a raised, red skin rash)

Tablets can also be used to treat reactions to insect stings and bites, as well as the symptoms of some mild food allergies.
Fexofenadine might not be suitable for you if you have:
Liver problems
Kidney problems
A history of heart disease or other heart problems
A health condition that means you are at risk of fits or seizures, such as epilepsy
An allergy to fexofenadine or any of the other ingredients in this medicine

If you have an allergy test scheduled, you may need to stop taking fexofenadine for a few days prior to the test, as this treatment could affect the results.
How to take fexofenadine tablets
Fexofenadine tablets should be taken once daily, at the same time every day. You can take tablets with or without food. If you forget a dose, take it when you remember. However, if four hours have passed since you were meant to take a dose, do not take an extra dose to make up for it; wait until the next dose. Setting an alarm can help you to remember your doses.
If you do take an extra dose by mistake, it is unlikely that fexofenadine will harm you. However, you may be more likely to experience common side effects.
Always take this medicine (and any other) exactly how your doctor or pharmacist has told you.
Fexofenadine dosage
Fexofenadine tablets are available in a few different strengths: 30mg, 120mg and 180mg. At Chemist Click, you can buy fexofenadine in 120mg and 180mg tablets.
Your prescribed dosage will vary according to your reason for taking fexofenadine.

Fexofenadine 120mg tablets
For hay fever and allergies, the usual dose for adults and children aged 12 and over is 120mg, once a day. Continue to use the tablets for as long as you need to.
Fexofenadine 180mg tablets
For hives, or itchy skin lasting 6 weeks or more, the usual dose for adults and children aged 12 and over is 180mg once per day.
The max dose of fexofenadine that you can take in one day is 180mg. However, you may be prescribed more than this by a specialist in certain scenarios.
Always follow your doctor's instructions for taking fexofenadine.
What to do if fexofenadine is not working
If fexofenadine 120mg is not working, you should speak to your doctor or pharmacist about increasing the dose to fexofenadine 180mg. If you are still not experiencing full relief, you may wish to consider speaking to your pharmacist about introducing a nasal spray. The following are commonly used in conjunction with fexofenadine for maximum relief.

All of these options are easy to use and effective at treating hay fever and other allergies.
What if I take too much?
If you accidentally take more than one tablet a day, you should consult your doctor or pharmacist. Fexofenadine is generally considered to be very safe and taking more than one tablet on the same day is unlikely to cause any harm. However, you should still let your doctor or pharmacist know.
You may experience symptoms such as dry mouth or drowsiness, but these side effects will pass.
How long should I take fexofenadine tablets for?
You should take one fexofenadine tablet as required when treating symptoms associated with short-term allergy.
If your allergy symptoms persist over a long period of time — for example, the whole summer — you can safely take one tablet every day without worrying about long-term side effects.
Does fexofenadine make you feel drowsy?
Fexofenadine is a non-drowsy antihistamine and is unlikely to make you feel drowsy. However, medication can affect people in different ways, and there is a slight possibility that you may experience drowsiness. You should take a tablet to assess your response and avoid driving or operating machinery if fexofenadine causes you to feel drowsy.
Can I use fexofenadine hydrochloride if I have a medical condition?
You should speak to your doctor if you have any of the following conditions:
Liver or kidney problems
Heart problems
Epilepsy

You may need a lower strength of fexofenadine, or you may need to use an alternative treatment. Your GP will be able to advise you on the most suitable treatment option for you and your condition.
Fexofenadine 120mg & 180mg interactions
Fexofenadine does not interact with many other drugs. If you are taking the following, you should let your doctor know:
Betahistine
Ceritinib
Dronedarone
Eliglustat
Isocarboxazid
Lapatinib
Leflunomide
Mirabegron
Phenelzine
Rifampicin
Teriflunomide
Velpatasvir

You may still be eligible to use fexofenadine, but you may need to use the lower strength tablet.
If you are taking indigestion remedies, you should take fexofenadine at least two hours before or after your medicine for indigestion. This is because indigestion remedies can reduce the effectiveness of fexofenadine.
Is there anything I am not able to eat or drink?
Fruit juices such as grapefruit, orange and apple juice should be avoided as they can reduce the effectiveness of fexofenadine.
What is the difference between fexofenadine, Allegra and Telfast?
Telfast and Allegra are branded medication, that contain the active ingredient called fexofenadine. There is no difference between any of the formulations, as they all contain the same active ingredient. You can order fexofenadine tablets online from Chemist Click at a much cheaper price.
Fexofenadine and alcohol
You should avoid drinking alcohol when you are taking fexofenadine as it can cause drowsiness.
Drinking alcohol while taking fexofenadine can also intensify other potential side effects of the medicine, such as headache and dizziness.
Fexofenadine and pregnancy
Taking fexofenadine is not usually recommended during pregnancy because we don't know enough about its use during pregnancy.
However, research suggests that fexofenadine hydrochloride is unlikely to cause problems when pregnant. If needed, your doctor will assess whether the benefits of taking fexofenadine while pregnant, outweigh the risks. Alternatively, you might be advised to take other antihistamines.
You should tell your doctor if you are pregnant, trying to get pregnant or breastfeeding before taking fexofenadine. Antihistamines should not be used by pregnant women, unless under the advice and supervision of a doctor.
Traces of fexofenadine are present in breast milk. Although traces are not thought to cause any harm to the baby, women who are breastfeeding are still advised not to use fexofenadine.
Fexofenadine vs cetirizine
Fexofenadine and cetirizine are antihistamines that work similarly. They both block the action of histamine, which is a natural substance produced by the body during an allergic reaction.
One significant point of difference is the side effects of the two drugs. Fexofenadine is recognised as having the lowest risk of causing drowsiness of any antihistamine.
This consideration may make fexofenadine a better option than cetirizine for people who work in certain professions, such as safety-critical roles — for example, people operating heavy machinery or tools, or who need to drive vehicles. While cetirizine carries a larger risk of drowsiness than fexofenadine, it is less sedating than some other antihistamines.
Other differences between the two medicines include the time they take to work. While fexofenadine can take up to two hours to work, cetirizine works within one hour.
You cannot take fexofenadine at the same time as cetirizine.
Fexofenadine vs loratadine
Both fexofenadine and loratadine tablets are antihistamines that work in a similar way, blocking the action of histamine — a natural substance made by the body when you are having an allergic reaction.
Research shows that neither treatment is consistently more effective than the other in treating allergies (allergic rhinitis). However, fexofenadine may offer more relief for symptoms involving the eyes.
Neither is necessarily better than the other — it's about finding the right treatment for you, whatever that may be.
Can you buy fexofenadine over the counter?
It is not possible to buy fexofenadine over the counter in the UK at the moment. Fexofenadine 120mg has been approved for over the counter use, however, this has yet to be introduced in the UK. Currently, you can only buy fexofenadine with a prescription.
To buy fexofenadine online, you can purchase the medicine from our online pharmacy. Once you have filled out a questionnaire and it has been approved by one of our medical professionals, we will swiftly send the prescription to you in a discreet package.
If you have a prescription, you can upload it to Chemist Click's private prescription service. After we've received your prescription, we can dispense your medication and send it to you via express delivery.
Side Effects
What are the side-effects of fexofenadine?
Side effects of fexofenadine are rare. Only around one in 100 people will experience common side effects from fexofenadine, which include:
Sleepiness
Dizziness
Nausea
Headaches
Dry mouth
If any of these side effects are bothering you, speak to your pharmacist or doctor.
In the unlikely event that you have a serious allergic reaction to fexofenadine, if you are experiencing the following, seek medical help:
Wheezing
Breathing difficulties
Tightness in the chest
Skin rash
There are several ways in which you can relieve or lessen the potential common side effects of fexofenadine.
For example, if you experience sleepiness or drowsiness, you could try an alternative non-drowsy antihistamine. Eating light and non-spicy meals can help if you are feeling sick while taking fexofenadine.
If you have a dry mouth, try chewing sugar-free gum. Dizziness can be reduced by lying down for a while. You can help to relieve or prevent headaches by staying hydrated and avoiding alcohol.
More Information
Where can I find out more information about fexofenadine?
To find out more information, you should read the Patient Information Leaflet, or visit the NHS website.
Articles you may be interested in:
Delivery
Free Delivery on all orders over £70
Free
Orders are sent via Second Class, with an estimated delivery time frame of 2-4 days. Most orders placed before the daily cut off times arrive within two working days (including Saturdays).
---
Royal Mail First Class™
£2.99
Usually delivered the next working day (including Saturdays). May take up to 3 working days. Orders placed before 3pm on weekdays and 11am on Saturday will be dispatched on the same day.
---
Royal Mail Special Delivery Guaranteed by 1pm™
£6.89
Guaranteed Delivery Before 1pm Next Working Day (including Saturdays to residential addresses). Orders placed before 3pm on weekdays will be dispatched on the same day.
---
Royal Mail Special Delivery Guaranteed by 9am™
£15.89
Guaranteed Delivery Before 9am Next Working Day (including Saturdays to residential addresses). Orders placed before 3pm on weekdays will be dispatched on the same day.
---
Discreet Packaging Policy
All items are delivered in packaging that is free from branding. No reference is made to the contents of the package, allowing you to order with confidence.
Where do you deliver to?
We currently deliver to the UK Mainland. All orders placed before 3pm on weekdays and 11am on Saturdays (excluding public and bank holidays) are despatched via Royal Mail on the same day.
To find out if we deliver to your country, please contact us.
How do I know once my order has been despatched?
You will receive an e-mail once your order has been despatched.
What should I do if I haven't received my order?
Contact us - We will do anything we can to help you. We will look into why your order hasn't been received and what we can do to ensure that you receive it as soon as possible.
Product Reviews For Fexofenadine
Overall, people who use fexofenadine have a very positive experience.
Users of fexofenadine have described its effectiveness in relieving symptoms of allergies such as hives, runny nose, stuffy nose and itchy eyes. Some reviewers commented that after trying other antihistamines, fexofenadine was the first one that worked well for them.
Users with both seasonal and year-round allergies have reported the effectiveness of fexofenadine in relieving their allergy symptoms. Many have pointed out fexofenadine's effectiveness in quickly relieving symptoms, claiming the medicine completely cleared up their hives outbreak, restoring their confidence once again.
However, there were a couple of unsatisfactory reviews as some viewers shared their negative experiences with the medicine. For example, some users cited that they encountered some mild side effects, such as mouth sores and an upset stomach.
Overall, the large majority of reviewers provided positive feedback on fexofenadine, writing this product is very effective at relieving hay fever and allergy symptoms all year round.
Aside from a few minor side effects, fexofenadine seems to be the medicine of choice for hay fever and allergies, as users have said they have consistently experienced fewer and milder reactions when taking fexofenadine.
To find out more about what Chemist Click's customers think of fexofenadine tablets, take a look at our fexofenadine reviews page.