What Is Aciclovir And Does It Work? An In-Depth Guide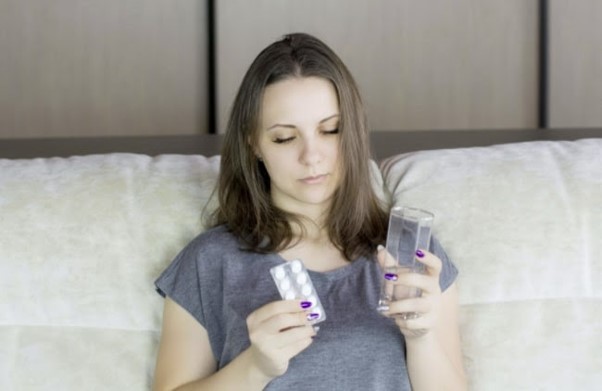 See our range of genital herpes treatments
Delivered discreetly from our UK registered pharmacy
What is aciclovir?
Aciclovir is an antiviral medicine that can treat common viral infections, including herpes, genital herpes, chickenpox, and shingles. 
Aciclovir is available on prescription as tablets, liquid and cream. Sometimes doctors give aciclovir by injection, but this usually only happens in hospitals. 
A doctor may also prescribe aciclovir tablets as part of combination therapy, meaning you may need to take it with other medication.
What is aciclovir used for?
Doctors generally prescribe aciclovir tablets to treat herpes viral infections, such as:
Herpes simplex type 1 (HSV-1), which primarily causes oral herpes but can also cause genital infections
Herpes simplex type 2 (HSV-2), which primarily causes genital herpes (for more information, take a look at our 'What Is Genital Herpes' guide)
Varicella-zoster, which causes chickenpox and herpes zoster, more commonly known as shingles
The following sections examine these conditions in greater detail.
Aciclovir and genital herpes
Genital herpes results from contact with a person who has HSV-2 or, less commonly, HSV-1. 
HSV-2 infections spread through sexual contact with someone who has a genital herpes sore. It is possible to get genital herpes from HSV-1 via oral sex with someone who has a cold sore.
Symptoms of genital herpes may begin 2–12 days after exposure to the virus and may include:
Small red bumps that burst, leaving open sores around your genitals, anus, bottom or thighs
Pain, tenderness or itching in your genital area
Ulcers that form when blisters rupture
Scabs that develop as ulcers heal
Pain when urinating
Unusual vaginal discharge
Flu-like symptoms
There is no cure for genital herpes. Once you have the virus, it remains in your body throughout your life. 
Although the symptoms can clear up without treatment, the virus remains in the body and can cause an outbreak of blisters in various areas of the body at any given time. Take a look at our 'What Is Genital Herpes' guide that discusses triggers of the virus in greater detail.
Aciclovir tablets prevent genital herpes symptoms from getting worse and may shorten an outbreak of genital herpes by 1–2 days. Treatment has a higher chance of success if you take the medication as soon as symptoms appear.
Aciclovir is one of many genital herpes treatment options available. Get in touch with one of our specialists today to find out which is best suited to you.
Aciclovir and shingles
Shingles is a blistering rash that may be painful. It occurs due to the reactivation of the virus that is responsible for chickenpox, known as the varicella-zoster virus. 
After you have chickenpox, the virus stays dormant in your nervous system. The virus may become active again at any time, multiplying and moving along nerve fibres to the skin, causing shingles.
Symptoms of shingles may include:
Burning, tingling, or painful skin
Skin that is sensitive to touch
A red rash that appears a few days after the pain starts
Fluid-filled blisters that burst and crust over
Itching
Fever
Headache
Fatigue
Shingles may improve without treatment within a few weeks. Aciclovir can shorten the duration of an outbreak if you take it within 72 hours of symptoms appearing.
Aciclovir and cold sores
HSV-1 causes cold sores. Initially, you may feel a tingle or itch before blisters develop around your lips or nose. Until the blisters scab over and dry out, cold sores are infectious and may spread to others, via close contact such as kissing.
Symptoms of a cold sore may include:
Tingling, burning or itching around your lips
Small fluid-filled blisters that erupt along your lip line or around your nose, cheeks or inside of your mouth
Burst blisters that leave open sores that eventually crust once the discharge has dried
After infection, the virus remains in a nearby nerve sheath for the rest of your life. The virus usually stays inactive and causes no symptoms, but it can become active from time to time and cause a cold sore.
Cold sores may resolve without treatment in 7–10 days. Aciclovir cream is an over-the-counter antiviral medication that you can buy in pharmacies. This treatment does not kill the virus, but prevents it from multiplying, reducing the severity of symptoms. 
Aciclovir and chickenpox
The varicella-zoster virus causes chickenpox. Chickenpox is infectious from as early as 2 days before spots form, until the spots crust over, which is normally around 5 days after they first appear.
The rash associated with chickenpox usually develops 10–21 days after exposure to the virus. Symptoms of chickenpox may include:
Fever
Appetite loss
Headache
Fatigue
Pink or red bumps that come out over several days
Fluid-filled blisters that appear in 1 day and then break open and leak
Scabs that cover the broken blisters and heal over several days
In healthy children, chickenpox typically requires no treatment. For children or adults with a high risk of complications from chickenpox, doctors may prescribe aciclovir tablets to shorten the duration of the infection and reduce the risk of complications.
The varicella-zoster virus may reactivate years later and cause shingles.
Aciclovir and thrush
Herpes infections sometimes have similar symptoms to yeast infections, such as thrush. 
Genital herpes usually causes blisters in one area of the genitals. However, thrush tends to affect the whole area, resulting in itching, irritation and burning of the vaginal area or head of the penis.
Symptoms of thrush may include:
White discharge that is the consistency of cottage cheese
Vaginal itching or irritation
Stinging and soreness during urination and sex
Redness, burning and irritation around the head of the penis or underneath the foreskin
Difficulty pulling the foreskin back
Thrush is a yeast infection and requires an antifungal medicine. Aciclovir is an antiviral medication, so it is unsuitable for treating thrush.
How to take aciclovir tablets
The dosage and duration you need to take oral aciclovir will depend on:
The condition
The severity of the condition
Your age
Whether you have any other conditions
Other medication you are taking
Your reaction to the first dose of treatment
Below are some general aciclovir dosage guidelines for genital herpes. Always take medication as directed by your doctor or pharmacist:
The first episode of genital herpes: Take 200 mg of aciclovir five times a day or 400 mg three times a day for 5 days
Further outbreaks of genital herpes: Take 800 mg of aciclovir three times a day for 2 days, or 200 mg of aciclovir five times a day for 5 days, or 400 mg of aciclovir three times a day for 3–5 days
Suppressive therapy: Take 400 mg of aciclovir twice a day, or 200 mg four times a day, increasing to 400 mg three times a day. A doctor will reassess treatment every 6–12 months to check whether there is a reduction in outbreaks
You should swallow one tablet with water at the intervals your doctor or pharmacist prescribes. You must not skip doses and should complete the treatment course, even if you start to feel better.
If you forget to take a dose of aciclovir, take it as soon as you remember. However, if it is nearly time to take the next dose, skip the missed dose and continue taking the next dose.
Does aciclovir work?
Aciclovir is an effective antiviral. It is best to start treatment within 72 hours of symptoms onset, however, treatment is most effective the sooner you take it. 
Aciclovir does not cure herpes infections, but it can reduce the length, severity and frequency of symptoms. It works by decreasing the herpes virus' ability to multiply in your body. Even after taking the medication, the virus will still live in your body, and your symptoms may return.
People with frequently occurring episodes of herpes can use aciclovir tablets as suppressive therapy to prevent outbreaks and reduce their frequency.
To find out more about aciclovir, why not take a look at what patients think of this treatment in our aciclovir tablets review section.
How long do aciclovir tablets take to work?
It may take up to 2 hours for aciclovir to reach peak concentrations in your body after taking a tablet. You may notice symptoms start to ease within 1–3 days. 
However, you should continue to take the tablets until you finish the prescribed course of treatment. 
Aciclovir side effects
Common side effects of aciclovir may include:
Nausea
Vomiting
Dizziness
Fatigue
Headache
Fever
Abdominal pain
Diarrhoea 
Photosensitivity reaction
Skin reactions
Rare side effects of aciclovir may include:
Confusion
Drowsiness
Anaemia
Swelling under the skin
Movement and coordination problems
Difficulty speaking
Severe shortness of breath
Difficulty with memory or focusing
Hallucination
Liver problems
Kidney problems
Tremor
Seizure
Coma
If you experience severe side effects from aciclovir, contact a doctor or call NHS 111 immediately. 
You should call 999 immediately if someone taking aciclovir experiences a medical emergency.
Aciclovir and alcohol
You can drink alcohol in moderation while taking aciclovir. Alcohol does not affect the way antiviral medications work, and aciclovir will still be effective.
However, if you are experiencing an infection, it is best to avoid alcohol to allow your body the best chance of a quicker recovery.
Aciclovir and pregnancy
Inform your doctor or pharmacist if you are pregnant or breastfeeding to ensure aciclovir is safe for you and your baby to take.
It is usually safe to take aciclovir tablets or use the cream during pregnancy, but a doctor will discuss the benefits and risks of using them. Aciclovir is not associated with an increase in congenital anomalies.
If you are taking oral aciclovir, a small amount enters your breast milk. The amount is unlikely to be enough to harm your baby, but you should discuss the safety aspects with your doctor.
Ultimately, you will only be prescribed aciclovir when you are pregnant or breastfeeding, if the benefits outweigh the risks involved. 
Can I buy aciclovir tablets over the counter?
Aciclovir is available by prescription only. It is not available to buy over the counter. 
If you require aciclovir, a member of our pharmacy team will review your consultation before prescribing treatment. Visit the aciclovir tablets treatment page for more information.
For more information on other genital herpes medication, take a look at our 'Best Genital Herpes Treatment' article. Other treatment options such as valaciclovir tablets (also known under the brand name Valtrex) may be better suited to your circumstances.
For more information on genital herpes in general, take a look at our 'What Is Genital Herpes' guide, or take a look at our FAQ page for more information.
Whilst all of our content is written and reviewed by healthcare professionals, it is not intended to be substituted for or used as medical advice. If you have any questions or concerns about your health, please speak to your doctor.