Acnecide Wash Gel

Acnecide Wash Gel contains the active ingredient benzoyl peroxide. It is an acne treatment which works to break down acne by reducing the amount of bacteria on the skin. This helps to alleviate symptoms of inflammatory acne. 
Next Day Delivery
Plain & Discreet Packaging
Confidential Service
UK registered service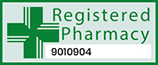 ABOUT Acnecide Wash Gel
What is Acnecide wash?
Acnecide wash is used as a first line acne treatment. It contains the active ingredient benzoyl peroxide, which is an anti-bacterial that combats one of the main triggers of acne; a bacterium called Propionibacterium acnes.
How does Acnecide wash work?
Acnecide wash contains an ingredient called benzoyl peroxide. It has antimicrobial properties which reduce and prevent bacteria associated with causing acne. Benzoyl peroxide also possess comedolytic and anti-inflammatory properties. This helps to reduce the number of comedones and inflammation caused by acne. Benzoyl peroxide is also a keratolytic, which breaks down the outer layer of the skin where acne is present.
What is Acnecide wash used for?
This treatment is used for mildly inflamed and non-inflamed acne. This means it can be used to treat both whiteheads and blackheads, pustules and papules
How do you use Acnecide wash?
Wet the area you wish to treat.
Wash your hands before application and put a small quantity of wash into your hands and begin to wash the affected area.
You should apply the it for around 1 or 2 minutes, before thoroughly rinsing with water and patting dry. It is vital that you do not rub the area to dry your skin as this may cause further damage or irritation
Try and use an unwanted towel when drying off as the wash can be known to cause slight discolouration on fabrics.
After application, thoroughly wash your hands and securely replace the cap.
Avoid contact with any sensitive areas of the body including your eyes, mouth and angles of your nose. If this product enters the eyes, wash thoroughly with water.
Overuse of Acnecide wash will not increase its effectiveness, but will can increase the likelihood of skin irritation.
How long before Acnecide wash starts working?
Treatment can take anywhere between 4-8 weeks. You should start to notice a positive change within the first few weeks. If you do not notice any difference in the appearance of your skin after 8 weeks, please contact your GP or pharmacist for advice.
Can I use Acnecide wash at the same time as a moisturiser?
This treatment can make your skin dry. You may use a simple moisturiser after you have applied it.
How should Acnecide wash be stored?
This medication should be kept out of the reach of children. Do not store above 25°C.
Do you require a prescription to purchase Acnecide wash?
A prescription is not required to purchase Acnecide wash. If you purchase this treatment from Chemist Click, you will need to complete a short questionnaire. This is reviewed by a pharmacist to ensure you are receiving the correct treatment.
Can Acnecide wash be bought over the counter?
You can purchase Acnecide wash over the counter from a pharmacy.
Does Acnecide wash irritate the skin?
Acnecide wash can cause your skin to feel dry and may even cause slight peeling. If you are experiencing this, we advise that you use an organic (alcohol and oil free) moisturiser daily after using it. If you are experiencing irritation that is not related to dryness or peeling, it is recommended that you stop using the treatment and get in touch with your GP or pharmacist for further advice.
Can I use make-up at the same time as Acnecide wash?
This treatment should be applied after make-up has been removed.
When should you not Acnecide wash?
You must not use this treatment if you have an allergy to benzoyl peroxide or any other active ingredients in this medication. The ingredients contained in this medication can be found here.
This treatment should not be applied to damaged skin
If this treatment is causing swelling or blisters, you must stop applying it and contact your GP or pharmacist.
This medication should not be used at the same time as any other topical acne treatment, unless your GP or pharmacist has specifically said to do so.
This medication should not be used by anyone who is pregnant or breast feeding, unless instructed to do so by your GP or pharmacist. If using while breast feeding, avoid application in any areas which may allow your child to be exposed such as your chest.
Acnecide Wash Side Effects
Side effects that may affect more than 1 in 10 people (Very common) include:
Redness on skin
Skin feeling dry
Slight peeling of skin
A burning sensation on the skin
Side effects that may affect less than 1 in 10 people (Common) include:
Itchy skin
Painful sensation on skin
Irritation to skin
These side effects are often reversible by reducing frequency of use or stopping the treatment completely. Nonetheless, we suggest getting in touch with your pharmacist or GP if you are experiencing any of the above.
If these side effects are occurring at a more alarming rate, stop using this treatment immediately, and get in touch with your pharmacist or GP.
Product Reviews For Acnecide Wash Gel
Acnecide Wash PRICES
*Please note: We do NOT charge a prescription fee
| Medicine | x1 Tube (50g) | x1 Tube(s) | x2 Tubes (100g) | x2 Tube(s) | x3 Tube(s) |
| --- | --- | --- | --- | --- | --- |
| Acnecide Wash Acnecide Face Wash Gel Tube (50g) | 7.49 | | | | |
| Acnecide Wash Acnecide Face Wash Gel Tubes (100g) | | | 14.75 | | |
| Acnecide Wash Gel Tube(s) | | 14.75 | | 27.99 | 41.99 |