Penis Pumps Do Work! Here's How & What to Expect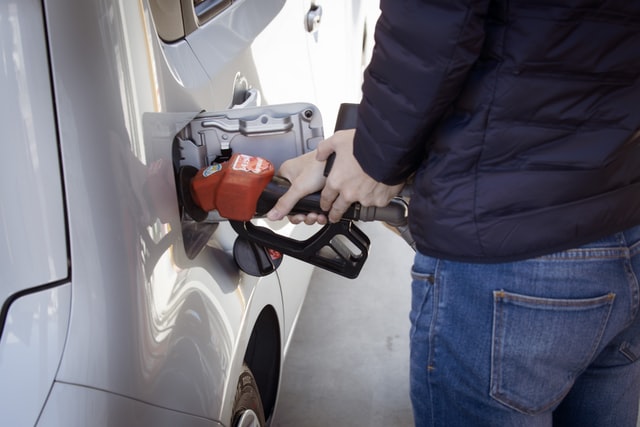 Erectile Dysfunction Treatment - Backed By Science
No fancy packaging. No unwanted subscriptions. Delivered discreetly.
A penis pump is also known as a penis vacuum pump, vacuum pump or a vacuum erection device (VED). They work by drawing blood into the penis, helping to get and keep an erection firm enough for sexual activity. Unlike traditional erectile dysfunction treatments, these devices do not require men to take medication, in order to achieve an erection. But are these devices a suitable alternative to Viagra, or other medical treatments. This article looks at what a penis pump does, how it works, and how to use them.
What is a penis pump?
A penis pump is a device which is inserted over the penis, using suction to draw blood into the vessels to produce an erection.
A penis pump consists of:
a plastic tube that you place over your penis
a hand or battery-powered pump that is attached to the tube
a band, also known as a constriction ring, that fits around the base of your erect penis. Most but not all penis pump systems include a penis ring.

Penis pumps work for most men with ED. They might be a good choice if ED medication is not suitable, causing side effects, does not work, or if you simply don't want to use ED medication. They are available over-the-counter or to buy from sex shops.
What does a penis pump do?
A penis pump treats erectile dysfunction. It cannot permanently cure ED, but it can help to improve the quality of your erections.
A penis enlargement pump, also known as a penis vacuum pump, creates a vacuum around your penis that draws blood into the penis to help achieve and maintain an erection. The increase in blood flow can help give harder erections for sex.
The pump is often used with a constriction ring (also referred to as a cock ring), to help keep blood in the penis once an erection has been achieved.
Penis pumps are often marketed as penis enlargement devices. It is important to note that whilst they can help to achieve a fuller erection (which can make it seem as though your penis is bigger), they cannot naturally make your penis bigger. This is because they do not alter the anatomy of the penis and work by simply encouraging blood flow to the area.
How to use a penis pump
Follow these instructions for how to use a penis pump properly:
Place the penis pump sleeve over your penis. You need to make sure the rim of this plastic tube chamber is tight against your pubic area to create a seal.
 
Pump the vacuum device gently to create suction inside the tube. Suction from the vacuum stimulates blood flow to your penis. Increased blood flow produces an erection. If you feel pain when pumping, you are able to release pressure in the cylinder.
 
When you're erect, slide the constriction ring down to the base of your penis. You can safely leave the band on for up to 30 minutes to allow time for successful intercourse.
 
Remove the tube from your penis.
 
You should make sure your penis pump has a vacuum limiter safety feature to prevent the vacuum pressure from becoming too strong and injuring your penis. You can also release pressure from inside the cylinder, if your erection becomes painful. Do not go past the pain barrier. This can cause injury and there is no benefit in doing so. You should also ensure that the constriction ring is the right size. Too tight and it can be uncomfortable, but too loose will make it ineffective. Your device may come with a video or visual instruction guide. It is important to follow the steps to ensure you are using it safely. Correct use will avoid injury, and increases the chance of success.
It can take a few tries to get the hang of it. Remember, practice makes perfect.  
What are the options?
Electric penis pump
An electric penis pump is battery-operated to avoid the need for manual pumping. Electric pumps are battery operated and work at the touch of a button. They use a motor and negate the need to "squeeze to pump" the vacuum device. They can be used by anyone and may be especially helpful if you have dexterity issues and arthritis.
Manual penis pump (air pump without water)
Manual pumps allow you to control the pressure in the cylinder yourself. Simply squeeze the bulb to pump. They use air in the chamber to create a vacuum seal that helps draw blood into your penis. Manual penis pumps are often cheaper than electric penis pumps, and they are quieter too. However, they require more effort. You can also buy dual use penis pumps that can operated by battery, or hand pumped.  
Water penis pump
Some pumps use water rather than air pressure. You add water to the cylinder and pump. The benefits of water pumps are that they can help to tell if you've created a tight enough seal or not, due to leaking water. Creating a tight seal is an integral part to the success of a penis pump. It is also easier to create an air tight seal with a water pump. The drawback is that you need to have a supply of water nearby, and it can get a little messy.
How does it work?
Penile pumps work by creating a vacuum around the penis, increasing the pressure within the chamber that goes over the penis. This facilitates the flow of blood into the penis, causing an erection. Once your penis is engorged with blood, an elastic ring is placed over the base of your penis, to help the blood stay there.
Which is the best type of pump to use?
This is largely down to your personal preference. You can ask a healthcare professional to assist you in choosing the best penis pump for your needs. Electric pumps are easier but require batteries and can be noisy. Manual pumps take a bit of effort to pump but can be more affordable and are quieter. An air pump is less messy and won't get the bed wet, but creating an adequate seal can be slightly more difficult. Water pumps make it easier to ensure you have a good enough seal, but they are notorious for causing water spillage.
Penis pump results
A 5-year study looking at the results of those that used penis pumps, reported that the devices resulted in both patient and partner satisfaction. The study was carried out on 2 different groups. Penis pumps resulted in an 82% patient satisfaction and 89% partner satisfaction in group 1; and an 84% patient satisfaction and 89% partner satisfaction in group 2. 79% of patients reported an increase in the frequency they had sex, after discovering the use of a vacuum pump. Overall, results from using a penis pump appear to be promising.
How to get the best results from a penis pump
Shave your pubic hair. Hair on the base of your penis can make it difficult for the pump to create a tight seal. Air or water leakage from the base of the pump will make it difficult to create suction. There is also a risk of catching pubic hair on the pump, which can be painful.
Follow the instructions. Even if it looks straightforward, read the directions provided by the manufacturer. This will help to avoid injury and maximise effectiveness, ensuring you get the best results.  
Use lube. Lubricants around the base of your penis will help to provide a tight seal, allowing air to be drawn into the pump and produce suction. Having smooth skin by shaving pubes will help create a tight seal. Lube will also help you to slide the constriction ring on and off.
Don't leave the constriction ring on for more than half an hour. Cutting the supply of blood to your penis for a long period of time can cause damage to the penis.
Are there any risks or side effects involved?
Penis pumps can be an attractive option for men with ED for several reasons. They are inexpensive with just one up-front cost, non-invasive and they can safely be combined with other treatments, such as ED medication. However, they do come with risks and side effects.
 
Main Risks
Impaired sensation
The risk of losing sensation is higher the long you leave the constriction band on for. Constrictions bands should be used for a maximum of 30 minutes.
Reduced ejaculation
Another problem attributed to the constriction band. Whilst it may reduce the force of ejaculation, it will not have an effect on the intensity or pleasure of an orgasm.
Damaged blood vessels
This can be caused by using the pump for too long, or pumping too hard. Repeatedly doing this can actually caused ED.
 
Side Effects
Pain or bruising
This is usually temporary and will go away after a few days. It is more likely to happen the first few times you pump. With experience and practice, you are less likely to experience pain or bruising.
Numbness
This is caused by using the constriction ring for a long period of time. Using it for less than 30 minutes is not a problem. Sensation will return, however, using it for longer than 30 minutes on a regular basis can damage penile health.
Bleeding under the surface of your skin
Known as petechiae, you may notice tiny red dots under the surface of the skin. These usually resolve within a short space of time.
The risk of it feeling unnatural
The purpose of a penis pump is to help you to get and keep an erection. It may seem unnatural to pump, but try to engage in sexual activity shortly after removing the pump. Once you get into it, it's likely you'll forget about the process beforehand.
 
You should evaluate how safe it is to use a pump device. It's advisable to talk to your doctor before using a penis pump. They can check for any underlying causes of your ED and check your medical history to ensure a penis pump is safe for you to use.
Penis pumps should not be used if you:
Have a condition that affects blood clotting
Take blood-thinning medication
Have a physical deformation of the penis, such as a bend in your penis
Have a genital skin condition
Have low sensation in your genitals

It can be dangerous to use a penis pump in these scenarios.
Before and after results
You may wish to consider the before and after effect of a penis pump, to help you decide whether it's working for you or not. In simple terms, if you have been able to achieve a satisfactory erection firm enough for penetration, you can consider it to be a success.
Whilst it works well for most men, there's no guarantee that it will work for you. If you are not happy with the results after using a pump, it may just be a case of you needing more practice. You may also wish consider other ED options such as sex pills. It is possible to use ED medication together with penis pumps.
Can you get a penis enlargement pump on the NHS?
Some men are eligible for a penis pump on prescription via their GP or a specialist. However, penis pumps are not always available on the NHS. You should speak to a doctor about where to get a vacuum pump for erectile dysfunction. A penis pump will only usually be recommended if you meet the NHS eligibility criteria.
You may be eligible if you have one of the following long-term conditions:
• Diabetes
• Multiple sclerosis
• Parkinson's disease
• Poliomyelitis
• Prostate cancer
• Severe pelvic injury
• Single gene neurological disease
• Spina bifida
• Spinal cord injury
• Receiving treatment for renal failure by dialysis
Or have had the following surgery:
• Prostatectomy
• Radical pelvic surgery
• Renal failure treated by transplant
What about homemade penis pump?
You should not attempt to make your own homemade penis pump. It is unlikely to be successful in helping with your erections and it could cause injury or infection.
Tip: Stay away from DIY penis pumps!
Can I use a penis vacuum with medication?
You can safely use a penis pump with medication for ED. Some men find a combination of erectile dysfunction treatments work best for them. Common treatments that are used with penis pumps are sildenafil tablets and tadalafil tablets. Sildenafil has a window of action of around 4 hours, whilst tadalafil can last for up to 36 hours. It is also available as a daily pill, to avoid the need to schedule dosing. The use of medication can help some men to get and stay hard, if a penis pump is not working, and vice versa.
Important note: Many men using penis pumps do so, because it avoids the need to use medication. Products marketed as natural Viagra, or herbal remedies to ED, should be approached with caution. Whilst these products may contain some natural ingredients, it's difficult to know what else is in these products, or whether they have been produced in line with good manufacturing processes. Unlike medication which needs to be sold by a licensed pharmacy, these products can be sold by anyone. They lack scientific evidence, and can be harmful to your health. If you are unsure, speak to your doctor or pharmacist.
So, do penis pumps work?
Penis pumps do work for many men in improving their erections (over 80% of men according to research). In addition to giving you bigger and stronger erections, they can be enjoyable to use too. However, like most things, they don't work for everyone. If you have ED, you need to find the best ED solution that suits you. Unfortunately, they will not help to make your penis physically bigger than it is. Fortunately, they can help you to get an erection firm enough for sex.
To summarise, the benefits of penis pumps for ED include:
Correctly used and with practice most men can get a hard penis sufficient for sex
The risks and side effects are low
They are low-cost with just an upfront cost
They are non-invasive with no surgery, penile injections or medication
Can be combined with ED medications or a penile implant. Some men find a combination works best
Can help you regain erectile function after certain procedures, such as prostate surgery or radiation therapy for prostate cancer
It is another option, where ED medication has not worked
Whilst all of our content is written and reviewed by healthcare professionals, it is not intended to be substituted for or used as medical advice. If you have any questions or concerns about your health, please speak to your doctor.