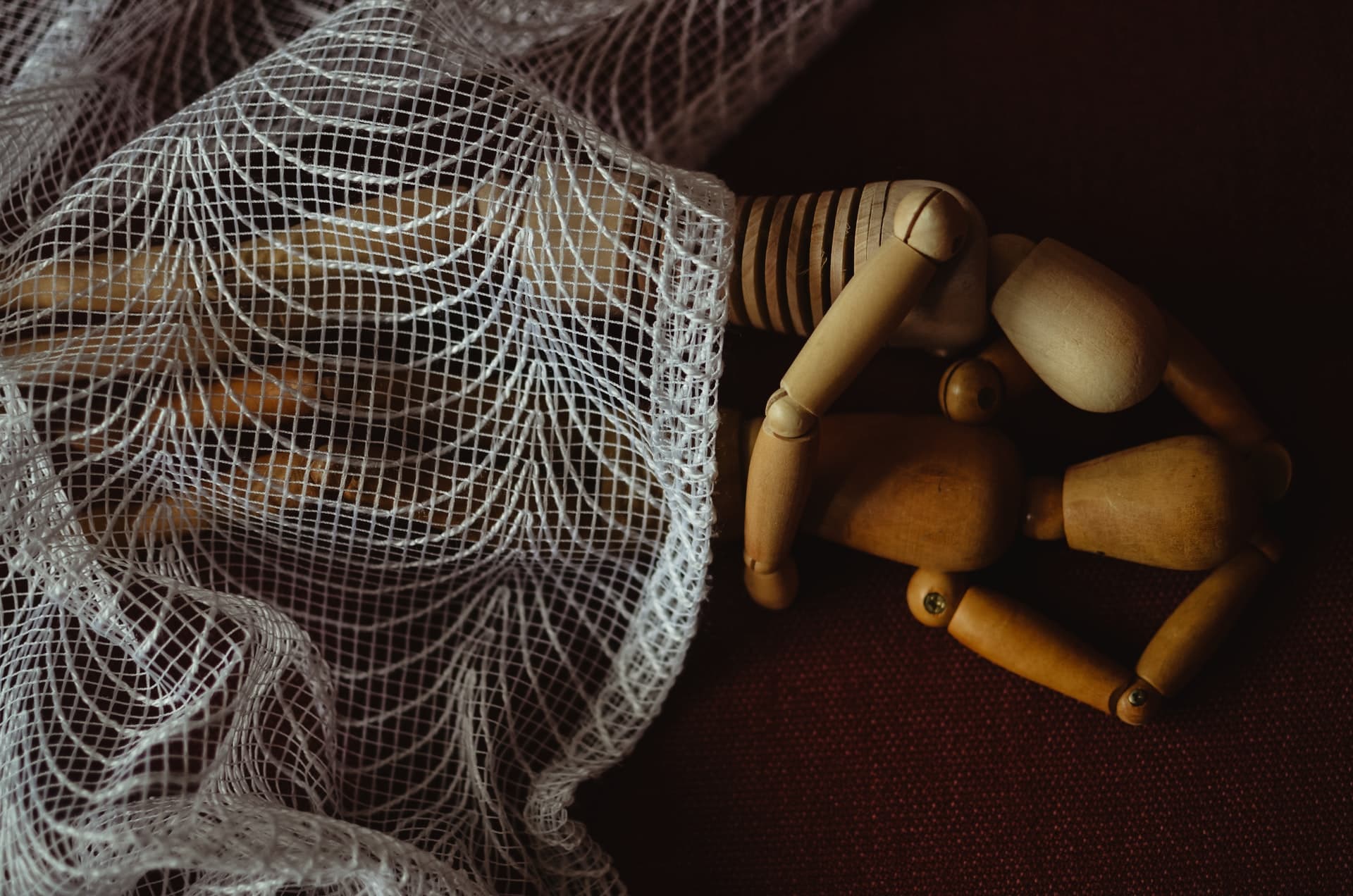 A clinically proven ED treatment delivered discreetly from our UK Pharmacy
Tadalafil daily is an erectile dysfunction (ED) tablet that allows for a spontaneous erection upon sexual stimulation. These tablets are taken every day, as opposed to other ED treatments which are taken 30-60 minutes before sex. Tadalafil daily works by relaxing the smooth muscle in the penis, allowing for an influx of blood to cause an erection. It is most suitable for those that have sex 3 or more times a week, or those that want to benefit from a tablet that allows for a spontaneous sex life.
Note: Tadalafil is the non-branded version of Cialis, commonly referred to as generic Cialis.
What is Tadalafil daily dose?
The dosage for tadalafil daily is 2.5mg or 5mg once a day. It offers a continuous low dosage, providing an ongoing effect. Unlike tadalafil 10mg or 20mg, tadalafil daily does not need to be taken 30 minutes before sex. You should take one tablet every day, for as long as you want to benefit from treatment. The effects are ongoing, allowing users to enjoy natural and unplanned moments of intimacy. The tablets will not increase sexual desire (libido), or treat underlying causes of ED, such as diabetes, or obesity.  
How long does tadalafil daily last?
Tadalafil daily tablets have a continuous effect which does not wear off. It can take a few days for the tablets to build up in your bloodstream, and you should notice the full effect of the treatment after 3-5 days. Tadalafil daily offers an advantage over other ED tablets, as you do not need to pre-empt when you may need to take a tablet. The continuously lasting effect allows for spontaneous sexual activity. It may take you a while to get used to the idea of taking a tablet to help you get an erection, and the NICE guidelines for Erectile Dysfunction advise trying on 8 separate occasions, before deciding to use an alternative ED treatment.
Tadalafil 2.5mg daily
Tadalafil 2.5mg daily is the recommended starting dose for those that wish to take tadalafil every day and benefit from a treatment that provides an ongoing effect. You should try these tablets on 8 separate occasions before increasing the dose or trying a different ED tablet. You should always speak to your doctor or pharmacist before doing so. Tadalafil 2.5mg is the lowest strength tablet and least likely to cause any side effects.
Tadalafil 5mg daily
Tadalafil 5mg daily tablets are the higher strength dose, and usually prescribed for those that have not experienced the desired effects with the lower 2.5mg strength. Your doctor or pharmacist may advise that you start with tadalafil 5mg tablets, depending on your weight, height, or age. As with all medication, higher strengths are more likely to cause side effects. If your pharmacist or doctor has prescribed tadalafil 5mg and you have responded well to treatment but experienced side effects, it is likely that your dose will be adjusted to the lower strength.
What are the side effects?
Side effects of tadalafil daily are:
Common side effects (affecting up to 1 in 10 people)
Facial flushing
Headache
Indigestion
Muscle ache
Nasal congestion


Uncommon side effects (affecting up to 1 in 100 people)
Dizziness
Stomach ache
Blurry vision
Chest pain
Fatigue
Palpitations
High or low blood pressure
Fast heartbeat
Difficulty in breathing
Feeling or being sick
Eye pain
Fatigue
Tadalafil daily usually causes fewer side effects than the on-demand higher strength tablets (10mg and 20mg). Side effects are not permanent, and usually disappear within a few hours. In fact, a majority of men take tadalafil without experiencing any side effects at all.
If you experience any alarming side effects, you should contact your GP or pharmacist. You can also report any side effects using the MHRA's Yellow Scheme.
Can you take 20mg of tadalafil daily?
Many men will be able to safely take tadalafil 20mg every day. However, there is an increased chance of experiencing side effects. Normally, tadalafil 20mg is an on-demand dose, for use 30 minutes before sexual activity. The effects of tadalafil 20mg last for up to 36 hours. If you are having sex 3 times a week or more, tadalafil daily can provide an ongoing solution to ED, with a lower chance of experiencing side effects. Taking a lower strength of tadalafil daily (2.5mg or 5mg) can be as effective as taking higher strengths when required. You should not take more than one tablet of tadalafil within a 24 hour period.
Tadalafil daily reviews
On the whole, tadalafil has good reviews, proving to be a popular and successful treatment amongst many men. Studies show that it is highly effective in treating ED, with a relatively low side effect profile. It offers the advantage of a daily tablet, an attractive option for those who have sex regularly, or don't like the idea of planning sexual encounters. Tadalafil has a long half-life of around 17 hours, which means it takes around 17 hours for half the drug to leave your system. This means that missing the odd dose should not have a negative impact on your sex life. Unlike sildenafil, food does not affect the absorption of tadalafil. As with all ED tablets, you should avoid excessive alcohol consumption, as this can increase the likelihood of experiencing side effects, such as a drop in blood pressure, headaches, and dizziness.
What if Tadalafil daily doesn't work?
If you have tried the 2.5mg strength on 8 separate occasions and still find it to be ineffective, you should try increasing the dose to tadalafil 5mg. If you are still not experiencing the desired effects, there are alternatives such as Viagra (sildenafil), another popular choice of ED treatment. Whilst tadalafil appears to have the upper hand over sildenafil on paper, different individuals will have a different response to treatment. Ultimately, there isn't too much of a difference between the on demand tadalafil vs sildenafil in relation to the success of treatment. There are also other options available such as Levitra (vardenafil) and Spedra. You should always consult your pharmacist or doctor beforehand, as they can offer advice and assess whether it is suitable to increase the dose or try different treatments. If you are experiencing psychological ED, you should speak to your GP about different routes to explore that may help. This can include counselling, therapy, or Cognitive Behavioural Therapy (CBT). Ultimately, if tadalafil daily doesn't work, you shouldn't lose hope or give us, there is always a solution.
Tadalafil daily, what's the verdict?
Tadalafil daily use tablets are a convenient solution to ED, providing many advantages. Studies show that tadalafil daily tablets appear to be safe, have a high success rate, and a low side effect profile. They provide an option that avoids scheduling sexual activity for those that would prefer convenience and spontaneity in their sex life. There is no best time to take tadalafil daily, but you should try to take the tablets around the same time every day. It takes around 3-5 days for treatment to work, as this provides a sufficient timeframe for enough of the drug to build up in your system. Unlike tadalafil 10mg and 20mg, tadalafil daily is not usually available on the NHS.
Whilst all of our content is written and reviewed by healthcare professionals, it is not intended to be substituted for or used as medical advice. If you have any questions or concerns about your health, please speak to your doctor.