Children's Face Masks

Our children's reusable face masks are provided with PM2.5 filters which can be inserted in a sleeve on the mask to provide additional protection. They come with either a space-themed or unicorn-themed design and are designed to fit children up to the age of 12
Next Day Delivery
Plain & Discreet Packaging
Confidential Service
UK registered service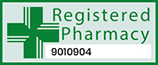 ABOUT Children's Face Masks
What are kids face masks?
Our children's face masks are cotton lined and come with two PM2.5 filters which can be inserted into a pocket before use to provide extra protection. These filters can also be removed, allowing you to wash and reuse the mask. You are also able to buy filters for these masks.
How to use face masks for kids?
Children's face masks cover the mouth, nose and chin area. They are fitted with two adjustable straps that go over the ears. These adjustable ear straps can be changed in size depending on the size of the child's head, to allow for a secure fit. There is also a mouldable strip which sits over the bridge of the nose, to secure the face mask. To wear the mask, hold it over your child's mouth and nose and then secure the ear loops one at a time. Once the loops are on your child's ears, they can be adjusted to fit snug. Adjust the nose piece with your fingers to provide a tight fit, preventing unwanted air from entering the mask. These are reusable children's masks and can be washed and used again. We recommend changing the filter regularly to reduce the risk of contamination, and for extra protection.
Does my child need a face mask?
From 8th of August, it is compulsory for anyone over the age of 11 to wear a mask or face covering when using public transport, or in shops. Children aged 12 and over will be required to wear a face covering to school. The World Health Organisation have stated that a mask can provide "a barrier for potentially infectious droplets" so it may be a good idea for your child to wear a mask even if they are under 11.
Are children's face masks reusable?
Our kids face masks are reusable and can be washed. Remove the PM2.5 filter before washing and once dry, insert a new filter before use.
How do kids face masks work?
The cotton-lined masks and have a sleeve on the inside of the mask which allows you to easily insert a replaceable PM2.5 filter. This filter provides protection from particles that have a diameter of less than 2.5 micrometres. The filter can be removed and replaced, allowing the mask to be washed and used again.
What is the difference between kids and adult face masks?
The main difference between kids and adult face masks is the size and design of the mask. They are made a lot smaller so that they fit around the face of a child. Our masks have a space-themed or unicorn-themed appearance, to encourage children to wear them.
Should my child wear a mask to protect from coronavirus?
The World Health Organisation state masks could provide "a barrier for potentially infectious droplets" in areas where "physical distancing of at least one metre is not possible". However, these are fashion masks.
What is a PM2.5 filter?
PM2.5 refers to particulate matter (PM) that has a diameter of less than 2.5 micrometres. Particulate matter (particle pollution) is a mixture of airborne particles and droplets that we inhale every day. To put it into perspective, a human hair is about 50-70 micrometres in diameter. The PM2.5 filter can help to reduce the exposure to particulate matter that are small. It is important to note that the filter covers the mouth and nose area only.
Product Reviews For Children's Face Masks
Children's Face Masks PRICES
*Please note: We do NOT charge a prescription fee
| Medicine | x1 Mask (+ 2 PM2.5 filters) | x2 Mask (+ 4 PM2.5 filters) | x3 Mask (+ 6 PM2.5 filters) | x4 Mask (+ 8 PM2.5 filters) | x5 Mask (+ 10 PM2.5 filters) | x10 Mask (+ 20 PM2.5 filters) | x10 PM2.5 Filters | x20 Mask (+ 40 PM2.5 filters) | x20 PM2.5 Filters | x30 PM2.5 Filters | x40 PM2.5 Filters | x40 Mask (+ 80 PM2.5 filters) | x50 PM2.5 Filters |
| --- | --- | --- | --- | --- | --- | --- | --- | --- | --- | --- | --- | --- | --- |
| Children's Face Masks Blue (Planets) Mask (+ 2 PM2.5 filters) | 5.89 | | | | | | | | | | | | |
| Children's Face Masks Blue (Flowers) Mask (+ 4 PM2.5 filters) | | 8.99 | | | | | | | | | | | |
| Children's Face Masks Yellow (Owl) Mask (+ 20 PM2.5 filters) | | | | | | 34.99 | | | | | | | |
| Children's Face Masks Yellow (Owl) Mask (+ 40 PM2.5 filters) | | | | | | | | 59.99 | | | | | |
| Children's Face Masks Orange (Owl) Mask (+ 2 PM2.5 filters) | 5.89 | | | | | | | | | | | | |
| Children's Face Masks Orange (Owl) Mask (+ 4 PM2.5 filters) | | 8.99 | | | | | | | | | | | |
| Children's Face Masks Orange (Owl) Mask (+ 6 PM2.5 filters) | | | 12.99 | | | | | | | | | | |
| Children's Face Masks Orange (Owl) Mask (+ 8 PM2.5 filters) | | | | 16.99 | | | | | | | | | |
| Children's Face Masks Orange (Owl) Mask (+ 10 PM2.5 filters) | | | | | 19.99 | | | | | | | | |
| Children's Face Masks Orange (Owl) Mask (+ 20 PM2.5 filters) | | | | | | 34.99 | | | | | | | |
| Children's Face Masks Orange (Owl) Mask (+ 40 PM2.5 filters) | | | | | | | | 59.99 | | | | | |
| Children's Face Masks Blue (Flowers) Mask (+ 2 PM2.5 filters) | 5.89 | | | | | | | | | | | | |
| Children's Face Masks Blue (Flowers) Mask (+ 6 PM2.5 filters) | | | 12.99 | | | | | | | | | | |
| Children's Face Masks Yellow (Owl) Mask (+ 8 PM2.5 filters) | | | | 16.99 | | | | | | | | | |
| Children's Face Masks Blue (Flowers) Mask (+ 8 PM2.5 filters) | | | | 16.99 | | | | | | | | | |
| Children's Face Masks Blue (Flowers) Mask (+ 10 PM2.5 filters) | | | | | 19.99 | | | | | | | | |
| Children's Face Masks Blue (Flowers) Mask (+ 20 PM2.5 filters) | | | | | | 34.99 | | | | | | | |
| Children's Face Masks Blue (Flowers) Mask (+ 40 PM2.5 filters) | | | | | | | | 59.99 | | | | | |
| Children's Face Masks Blue (Teddy bear / Smiles) Mask (+ 2 PM2.5 filters) | 5.89 | | | | | | | | | | | | |
| Children's Face Masks Blue (Teddy bear / Smiles) Mask (+ 4 PM2.5 filters) | | 8.99 | | | | | | | | | | | |
| Children's Face Masks Blue (Teddy bear / Smiles) Mask (+ 6 PM2.5 filters) | | | 12.99 | | | | | | | | | | |
| Children's Face Masks Blue (Teddy bear / Smiles) Mask (+ 8 PM2.5 filters) | | | | 16.99 | | | | | | | | | |
| Children's Face Masks Blue (Teddy bear / Smiles) Mask (+ 10 PM2.5 filters) | | | | | 19.99 | | | | | | | | |
| Children's Face Masks Blue (Teddy bear / Smiles) Mask (+ 20 PM2.5 filters) | | | | | | 34.99 | | | | | | | |
| Children's Face Masks Yellow (Owl) Mask (+ 10 PM2.5 filters) | | | | | 19.99 | | | | | | | | |
| Children's Face Masks Yellow (Owl) Mask (+ 6 PM2.5 filters) | | | 12.99 | | | | | | | | | | |
| Children's Face Masks Blue (Planets) Mask (+ 4 PM2.5 filters) | | 8.99 | | | | | | | | | | | |
| Children's Face Masks Pink (Unicorn) Mask (+ 20 PM2.5 filters) | | | | | | 34.99 | | | | | | | |
| Children's Face Masks Blue (Planets) Mask (+ 6 PM2.5 filters) | | | 12.99 | | | | | | | | | | |
| Children's Face Masks Blue (Planets) Mask (+ 8 PM2.5 filters) | | | | 16.99 | | | | | | | | | |
| Children's Face Masks Blue (Planets) Mask (+ 10 PM2.5 filters) | | | | | 19.99 | | | | | | | | |
| Children's Face Masks Blue (Planets) Mask (+ 20 PM2.5 filters) | | | | | | 34.99 | | | | | | | |
| Children's Face Masks Blue (Planets) Mask (+ 40 PM2.5 filters) | | | | | | | | 59.99 | | | | | |
| Children's Face Masks Pink (Unicorn) Mask (+ 2 PM2.5 filters) | 5.89 | | | | | | | | | | | | |
| Children's Face Masks Pink (Unicorn) Mask (+ 4 PM2.5 filters) | | 8.99 | | | | | | | | | | | |
| Children's Face Masks Pink (Unicorn) Mask (+ 6 PM2.5 filters) | | | 12.99 | | | | | | | | | | |
| Children's Face Masks Pink (Unicorn) Mask (+ 8 PM2.5 filters) | | | | 16.99 | | | | | | | | | |
| Children's Face Masks Pink (Unicorn) Mask (+ 10 PM2.5 filters) | | | | | 19.99 | | | | | | | | |
| Children's Face Masks Pink (Unicorn) Mask (+ 40 PM2.5 filters) | | | | | | | | 59.99 | | | | | |
| Children's Face Masks Yellow (Owl) Mask (+ 4 PM2.5 filters) | | 8.99 | | | | | | | | | | | |
| Children's Face Masks Filters PM2.5 Filters | | | | | | | 5.99 | | 7.99 | 10.99 | 13.99 | | 16.99 |
| Children's Face Masks Blue (Planets) Mask (+ 80 PM2.5 filters) | | | | | | | | | | | | 82.99 | |
| Children's Face Masks Pink (Unicorn) Mask (+ 80 PM2.5 filters) | | | | | | | | | | | | 82.99 | |
| Children's Face Masks Red/White/Blue Mask (+ 2 PM2.5 filters) | 5.89 | | | | | | | | | | | | |
| Children's Face Masks Red/White/Blue Mask (+ 4 PM2.5 filters) | | 8.99 | | | | | | | | | | | |
| Children's Face Masks Red/White/Blue Mask (+ 6 PM2.5 filters) | | | 12.99 | | | | | | | | | | |
| Children's Face Masks Red/White/Blue Mask (+ 8 PM2.5 filters) | | | | 16.99 | | | | | | | | | |
| Children's Face Masks Red/White/Blue Mask (+ 10 PM2.5 filters) | | | | | 19.99 | | | | | | | | |
| Children's Face Masks Red/White/Blue Mask (+ 20 PM2.5 filters) | | | | | | 34.99 | | | | | | | |
| Children's Face Masks Red/White/Blue Mask (+ 40 PM2.5 filters) | | | | | | | | 59.99 | | | | | |
| Children's Face Masks Yellow (Owl) Mask (+ 2 PM2.5 filters) | 5.89 | | | | | | | | | | | | |
| Children's Face Masks Blue (Teddy bear / Smiles) Mask (+ 40 PM2.5 filters) | | | | | | | | 59.99 | | | | | |