Lateral Flow Test

Order lateral flow test kits online. These tests are currently in use by the government, with results available in 15 minutes. These rapid test kits are individually sealed, and are for testing using the nasal route only. 
Next Day Delivery
Plain & Discreet Packaging
Confidential Service
UK registered service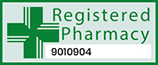 ABOUT Lateral Flow Test
What is a lateral flow test?
A lateral flow test (LFT), also known as a rapid flow test, is a swab test to identify whether you are carrying the COVID-19 virus. Lateral flow tests will take a sample from your nose or throat, which is dipped into a solution. The sample is then dripped onto the test cassette, which can identify whether you are carrying COVID-19 within 15 minutes.
Interpreting lateral flow test results
You should wait 15 minutes before interpreting the results. If you are positive, two lines will appear. The second line often appears 5-10 minutes after the first line.
Positive Lateral flow test
A positive lateral flow result is indicated by 2 lines appearing on the test cassette.
False positive results
A false positive result is highly unlikely. Research has shown LFTs to rule out COVID in 99.5% of people with symptoms, and 98.9% of people without symptoms. So if you have tested positive, it Is highly likely that you are carrying the virus.
Negative lateral flow test
A negative lateral flow test is indicated by 1 line on the top half of the cassette.
False negative results
It is possible to get a false negative LFT results. Rapid testing identifies antigens, which are highest in your body when the virus is most active. If the virus is not at its peak level in your body, you are more likely to get a false negative. Lateral flow tests are likely to be more than 90% effective in detecting COVID in those who are most infectious when testing, and around 80% effective at detecting COVID at any level. Testing will also depend on the quality of sample.
detecting COVID at any level. Testing will also depend on the quality of sample.
What if I have a faint line on my test?
If you have 2 lines on your test, this indicates a positive test. It does not matter how faint or prominent the line is.
What is the difference between the government and NHS lateral flow tests and your rapid test kits?
There is no difference between our test kits, and the government test kits. We use the same brand of tests as the government (Flowflex).
Are your tests approved by the UK government?
We only use government approved test kits, and purchase from authorized wholesalers who also supply the UK government. You can see the registration of the test kits we provide here.
Can I register my lateral flow test online?
We offer private testing, so these kits cannot be registered on the NHS website. Although the kits are identical and sourced from the same suppliers, if you are required to register your kit online, you will need to order a rapid flow test from the UK government website.
What is the accuracy of these tests?
Accuracy – 98.8%
Accuracy is the ability of the test to correctly differentiate between a positive and negative case. Essentially, it is the reliability of the test.
Sensitivity – 97.1%
Sensitivity evaluates the ability of the test in detecting a positive case
Specificity – 99.5%
Specificity estimates how likely negative cases can be correctly ruled out
What if my lateral flow test is negative but my PCR is positive?
If you have a negative lateral flow but a positive PCR test, you should isolate for 10 days.
Can I use a lateral flow test if I have symptoms of COVID-19?
Current guidelines state that rapid test kits are for use with people who do not have symptoms. If you are experiencing symptoms of COVID-19, you should book a PCR test.
Product Reviews For Lateral Flow Test
Lateral Flow Tests PRICES
*Please note: We do NOT charge a prescription fee
| Medicine | x1 Test Kit(s) | x3 Test Kit(s) | x5 Test Kit(s) | x10 Test Kit(s) | x15 Test Kit(s) | x20 Test Kit(s) | x30 Test Kit(s) | x50 Test Kit(s) | x70 Test Kit(s) | x100 Test Kit(s) | x150 Test Kit(s) | x200 Test Kit(s) | x300 Test Kit(s) | x500 Test Kit(s) | x750 Test Kit(s) | x1000 Test Kit(s) |
| --- | --- | --- | --- | --- | --- | --- | --- | --- | --- | --- | --- | --- | --- | --- | --- | --- |
| Lateral Flow Tests (Flowflex) Test Kit(s) | 4.49 | 13.44 | 22.25 | 43.90 | 65.10 | 85.80 | 127.20 | 204.50 | 279.30 | 394.99 | 584.99 | 759.99 | 1,124.99 | 1,849.99 | 2,737.50 | 3,599.99 |