Disposable Gloves

Disposable gloves provide protection against viruses, bacteria and germs. Nitrile gloves are popular within the medical and manufacturing industries, whilst vinyl gloves are popular within the food industry. 
Next Day Delivery
Plain & Discreet Packaging
Confidential Service
UK registered service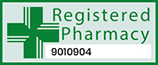 ABOUT Disposable Gloves
What are Disposable Gloves?
Disposable gloves prevent cross-contamination between patients and carers, as well as providing protection against bacteria, viruses and germs. Different types of disposable gloves include latex gloves, nitrile gloves and vinyl gloves.
What is the difference between Nitrile Gloves, Vinyl Gloves and Latex Gloves?
Nitrile Gloves
Nitrile gloves are made of synthetic rubber which offers a high level of protection. They are commonly used in medical and laboratory settings. They are either blue or black in colour to highlight where there has been a puncture. They should be disposed of after each use to avoid cross-contamination. They have the following attributes:
Puncture resistant
High touch sensitivity level
Have resistance to many chemicals
Long expiry dates
Can be worn for a long period of time
Offer the most protection against hazardous chemicals
Vinyl Gloves
Vinyl gloves are popular in the food industry as they are the most cost-effective option. They are not as strong or durable as Nitrile or Latex gloves. They also do not offer much protection against hazardous chemicals and have a looser fit.
They have the following attributes:
Cheap
Latex-free
Easy fit
Anti-static
Low allergic response
How to use Disposable Gloves
You must make sure that you have the right size gloves. Gloves that are too big can cause grip to be reduced if they are too loose. Gloves that are too small risk being ripped which can increase the risk of contamination. It is important to dispose of your gloves after each use to reduce the risk of cross-contamination. For example, if you wear gloves to the shop, they should be disposed of in a bin before getting back into your car. Another pair of gloves should be worn to take your shopping into your house and those should be disposed of. You should wash your hands with soap and water after taking off your gloves.
Will disposable gloves provide protection against Coronavirus (COVID-19)?
Medical professionals are required to wear disposable gloves. This is because they do provide protection against harmful viruses and bacteria when used correctly. If you regularly change gloves when you move from one environment to another, they will act as a barrier helping to avoid cross-contamination.
Product Reviews For Disposable Gloves
Gloves PRICES
*Please note: We do NOT charge a prescription fee
| Medicine | x1 Box (100 Gloves) Small | x1 Box (100 Gloves) Medium | x1 Box (100 Gloves) Large | x2 Boxes (200 Gloves) Small | x2 Boxes (200 Gloves) Medium | x2 Boxes (200 Gloves) Large |
| --- | --- | --- | --- | --- | --- | --- |
| Gloves Vinyl Gloves Box (100 Gloves) Small | 9.99 | | | | | |
| Gloves Vinyl Gloves Boxes (200 Gloves) Small | | | | 19.49 | | |
| Gloves Nitrile Gloves Box (100 Gloves) Medium | | 14.89 | | | | |
| Gloves Nitrile Gloves Boxes (200 Gloves) Medium | | | | | 27.99 | |
| Gloves Vinyl Gloves Box (100 Gloves) Medium | | 9.99 | | | | |
| Gloves Vinyl Gloves Boxes (200 Gloves) Medium | | | | | 19.49 | |
| Gloves Nitrile Gloves Box (100 Gloves) Large | | | 14.89 | | | |
| Gloves Nitrile Gloves Boxes (200 Gloves) Large | | | | | | 27.99 |
| Gloves Vinyl Gloves Box (100 Gloves) Large | | | 10.99 | | | |
| Gloves Vinyl Gloves Boxes (200 Gloves) Large | | | | | | 19.99 |