Hand Sanitiser

Our hand sanitisers contain 75% alcohol and kill up to 99.9% of all bacteria. 
Next Day Delivery
Plain & Discreet Packaging
Confidential Service
UK registered service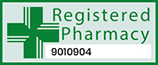 ABOUT Hand Sanitiser
What is hand sanitiser?
Hand sanitiser usually comes in liquid, foam or gel and is used to reduce the presence of common pathogens. They are usually the preferred option as opposed to soap and water in healthcare environments due to the convenience of it.
How to use sanitiser properly
Place the recommended amount of gel or foam (stated on the bottle) in the palm of your hand. It is also suggested that you should rub the sanitiser up two inches on each wrist for best results
Rub the sanitiser thoroughly into your hands, ensuring that you spread it over your whole hand, including between your fingers
Do not stop rubbing the sanitiser until it has completely dried up
For the best results, use sanitiser on dry hands after washing hands thoroughly with soap and water. However, in some instances where it is not possible to wash your hands, sanitiser is a good option to have to reduce the risk of germs spreading.
Is using too much antibacterial hand gel bad?
Because of the high alcohol levels contained within sanitiser, overuse can cause the skin to become dry or damaged. This is because the alcohol deprives the skin of oil and water. This can be harmful and increase the risk of viruses entering your body through cuts. Our sanitiser contains natural skin softening agents which can help to reduce the effects of this. To obtain the best results, moderately use hand sanitiser but when possible, try to wash your hands with soap and water or ideally, a combination of both. It is imperative that you dry your hands properly after washing your hands as leaving them wet can cause skin disorders which also make it easier for viruses to spread.
Is alcohol hand sanitiser better than soap?
Use soap and water as opposed to hand sanitiser when possible. This is because properly washing your hands with water and soap removes a larger variety of bacteria and germs in comparison to sanitiser. However, in situations where soap and water are not accessible, alcohol-based hand sanitisers can be effective at reducing the number of microbes present on the hands.
Which is the best hand sanitiser?
It is best practice to use a hand sanitiser with a high alcohol content of at least 60% to achieve the most effective results. This is because this level of alcohol is more likely to kill germs whereas anything lower than this will likely reduce the growth of germs but won't remove them completely.
How often should you use hand sanitiser?
Hand sanitiser should be used only in situations where you are unable to gain access to soap and water and should not be considered a substitute for washing your hands. To obtain the best results, use a combination of both. Having said this, sanitiser is a great option for situations involving commuting on public transport, walking around shops or perhaps even in some workplaces.
Can antibacterial hand gel disinfect surfaces?
Antibacterial hand gel should not be used to disinfect surfaces. This is because, sanitiser reduces the growth of bacteria and other germs as opposed to killing them. Disinfectant on the other hand, actively kills bad bacteria, fungi or viruses which is why you won't be able to obtain the same results as this by using just a sanitiser.
HOW TO USE Hand Sanitiser
Squeeze into the palm of your hand and rub your hands together. Rub the gel over the entire surface of your hands until they are completely dry. This process should take at least 20 seconds. 
Product Reviews For Hand Sanitiser
Hand Sanitiser PRICES
*Please note: We do NOT charge a prescription fee
| Medicine | x1 Bottle (100ml) | x2 Bottles (200ml) | x3 Bottles (300ml) |
| --- | --- | --- | --- |
| Hand Sanitiser 75% Alcohol Gel Bottle (100ml) | 1.80 | | |
| Hand Sanitiser 75% Alcohol Gel Bottles (200ml) | | 3.50 | |
| Hand Sanitiser 75% Alcohol Gel Bottles (300ml) | | | 4.99 |
| Hand Sanitiser 75% Alcohol Spray Bottle (100ml) | 1.75 | | |
| Hand Sanitiser 75% Alcohol Spray Bottles (200ml) | | 3.33 | |
| Hand Sanitiser 75% Alcohol Spray Bottles (300ml) | | | 4.89 |