Levitra Tablets

Levitra is an erectile dysfunction treatment, which contains the active ingredient vardenafil. Levitra is available as a 5mg, 10mg and 20mg tablet. It increases bloodflow to the penis, causing an erection. It takes around 30-60 minutes to work, lasting for 4-6 hours.
Next Day Delivery
Plain & Discreet Packaging
Confidential Service
UK registered service
Chemist Click
Award Winner
Online Pharmacy of the Year
Chemist Click
Award Winner
Most Trusted Online Pharmacy
Chemist Click
Award Winner
Online Pharmacy of the Year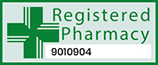 Levitra PRICES
*Please note: We do NOT charge a prescription fee
| Medicine | x4 Tablets | x8 Tablets | x12 Tablets | x16 Tablets | x24 Tablets | x32 Tablets |
| --- | --- | --- | --- | --- | --- | --- |
| Levitra 5mg Tablets | 22.99 | 41.99 | 55.95 | 66.99 | 82.99 | 93.49 |
| Levitra 10mg Tablets | 28.99 | 48.49 | 77.99 | 88.49 | 123.99 | 168.49 |
| Levitra 10mg Orodispersible Tablets | 34.99 | 58.99 | 92.49 | 113.99 | 158.99 | 198.99 |
| Levitra 20mg Tablets | 29.99 | 59.99 | 89.99 | 114.99 | 168.99 | 218.99 |
ABOUT Levitra Tablets
What is Levitra?
Levitra is a drug used to treat erectile dysfunction. It contains the active ingredient Vardenafil, which is similar in structure to sildenafil (Viagra) and tadalafil (Cialis). Some evidence suggests that it is the best treatment option for diabetics and that it can also increase the time from penetration to ejaculation, therefore helping with premature ejaculation. However, in the UK it is only licensed to treat erectile dysfunction.
Levitra is available in low dose strengths, meaning it is best suited to those over 50, and for men who have experienced unwanted side-effects from other treatments.
Unlike Viagra and Cialis, Levitra is not currently available in a generic (non-branded) version.
What is Levitra oro-dispersible?
Levitra oro-dispersible tablets can be left on the tongue to dissolve, eliminating the need to swallow the tablet with water. They are available in 10mg tablets and can be discreetly consumed in the same way a sweet is. They dissolve on the tongue within seconds and take effect within 20-30 minutes, lasting for up to 5 hours.
How does Levitra work?
Like Viagra and Cialis, Levitra is a PDE-5 inhibitor. cGMP is an enzyme that mediates smooth muscle relaxation. Higher amounts of cGMP means the smooth muscle in the penis can relax, allowing for more blood flow, in turn, causing better erections. PDE-5 breaks down cGMP, therefore Levitra works by blocking PDE-5, maintaining high levels of cGMP.
How long does Levitra take to work?
Levitra takes around 30-60 minutes to take effect. The oro-dispersible tablet has a slightly quicker onset of action, taking effect within 20-30 minutes.
How long does Levitra last?
Levitra lasts for around 4-6 hours.
How do I take Levitra?
Levitra should be taken 30-60 minutes before sexual activity. Unlike Viagra, you do not need to take Levitra on an empty stomach, however, alcohol has been known to reduce the effectiveness of Levitra.
Levitra oro-dispersible should be placed on your tongue and allowed to dissolve 20-30 minutes before sexual activity.
Is Levitra effective?
Like all treatments for erectile dysfunction, Levitra will only work where there is sexual stimulation. It is the sexual stimulation that triggers the release of nitric oxide, which in turn, produces cGMP (messenger that causes smooth muscle to relax and fill with blood in order to produce an erection).
Levitra works for many men and is especially popular with diabetics and over 50's. It's low doses mean that the chances of side-effects are minimal, making it the first choice for a number of men. Levitra has been shown to work in 50-87% of men, however, if Levitra doesn't work for you, it has been suggested that you should persist with the same treatment on eight separate occasions before moving to a higher dose or trying an alternative treatment.
​What dose should I take?
Levitra is available in 3 different strenghts
5mg - Recommended for men over 60 and those who have experienced side-effects with other treatments for ED or higher doses of Levitra
10mg - Recommended as the starting dose for those taking Levitra for the first time
20mg - Recommended for those in which the 10mg has been ineffectual
You should not consume more than one tablet within a 24 hour period.
Is Levitra better than Viagra or Cialis?
The slimmer chances of getting side-effects and the appeal of Levitra to diabetics and over 50's make it popular amongst many men. Some men also claim that (although Levitra is not licensed for premature ejaculation), it helps them last longer. Whilst its duration of action is longer than Viagra (Sildenafil), Levitra does not last as long as Tadalafil (Cialis). The oro-dispersible tablet is also appealing to many men who wish to use the tablet secretly, as it can be slipped into the mouth in a discreet manner, in the same way you would consume a small mint.
Some men find that one treatment works better that the other, but there is no one way to determine which treatment will suit you best without trying for yourself. It is about finding which tablet and strength works for you best.
Levitra for diabetics
Research indicates that Levitra has a high success rate when used by diabetics. Levitra remains to be a popular choice of treating ED in diabetics.
Side Effects
What are the side-effects of Levitra?
The low doses of Levitra mean that most men who take the tablet, rarely experience side-effects. However, as with all medication, there is always a chance that you may experience some side-effects, no matter how negligible they are.
Common (Affect 1-10% of men)
​​Headache
Muscle or back ache
Nausea/Indigestion
Flushed face
Congestion
To see a full list of side-effects, please refer to The Patient Information Leaflet
Patient Information Leaflet
For more information about Levitra erectile dysfunction treatment, take a look at the patient information leaflets below:
Where can I find out more information about Levitra?
To find out more information about Levitra, visit the NHS website.
HOW TO USE Levitra Tablets
You should swallow one tablet with a glass of water, roughly 25-60 minutes before sex. 
Product Reviews For Levitra Tablets