Is Viagra dangerous, or safe to take?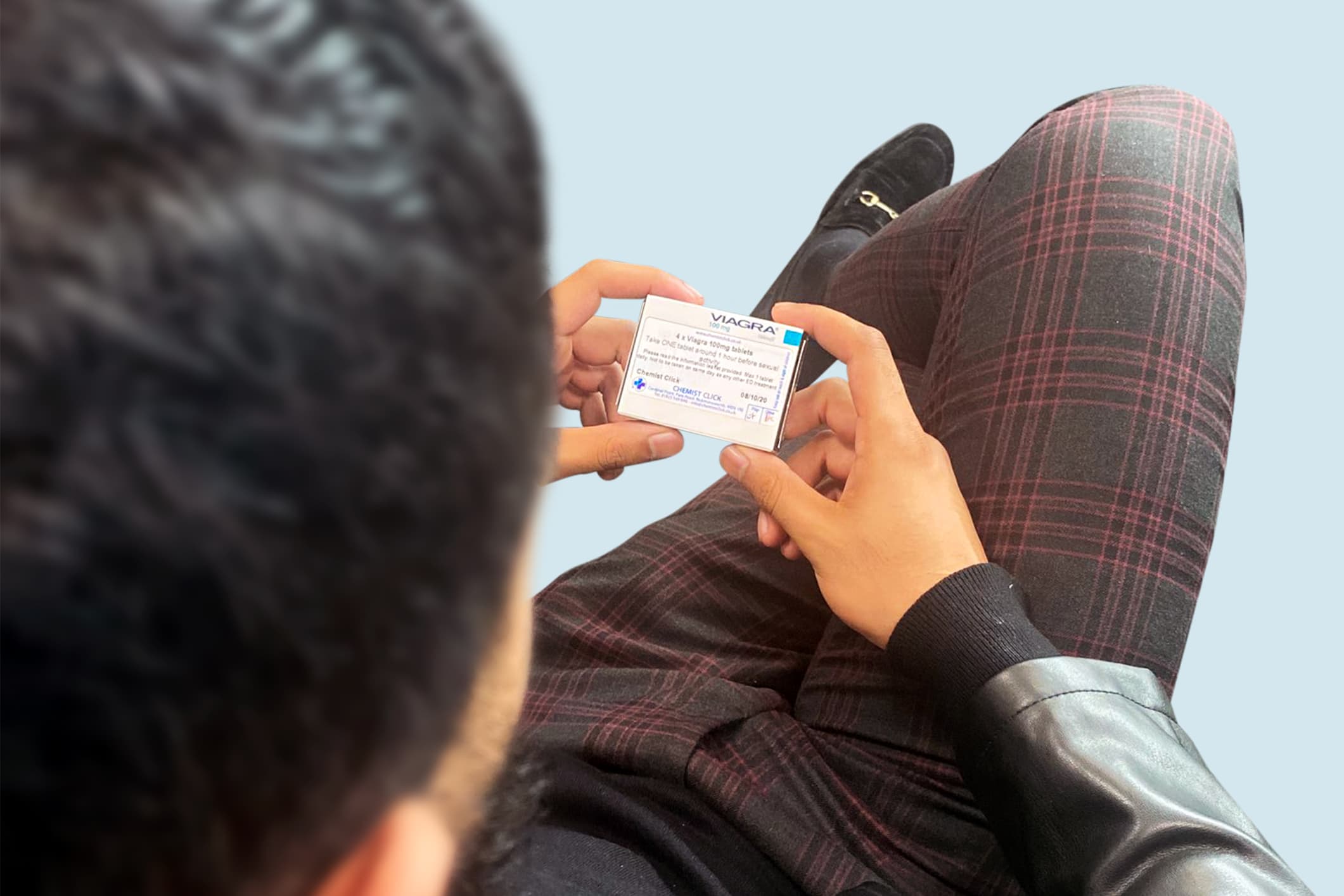 Science means that ED can be optional.
No fancy packaging. No unwanted subscriptions. Delivered discreetly.
Like all medication,
Viagra
can be dangerous if it is not taken properly. However, Viagra is safely used by millions of men around the world without a problem. Online pharmacies have increased the ease of access to certain drugs, including
erectile dysfunction treatment
. This has been useful for many men who may find it difficult to seek help face-to-face from their doctor or pharmacist. You may also find that you can obtain medication cheaper over the internet, than you would at a high street pharmacy. So, is sildenafil safe?
What is Viagra and how does it work?
Viagra is a medication that is used to treat erectile dysfunction. It was developed by the pharmaceutical company Pfizer in 1998. It contains the active ingredient sildenafil, which is also available as a cheaper, non-branded version (they are both the same drug and work in exactly the same way in-case you're wondering. In fact, sildenafil tablets are often referred to as "generic Viagra"). 
Now, to find out how Viagra works, we need to understand how you get an erection, and what causes erectile dysfunction.
How an erection happens
When you are sexually stimulated, the brain sends signals to the penis. This causes tissue in the penis to relax, allowing for an influx of blood. At the same time, veins in the penis get smaller, which traps the blood in the tissue, causing an erection. 
How erectile dysfunction is caused
An enzyme called PDE5 is found in the walls of blood vessels. PDE5 stops blood from filling the tissue in the penis. If blood cannot enter the penile tissue, an erection cannot occur.
Viagra's role in treating ED
So, as mentioned, Viagra contains the active ingredient sildenafil. Sildenafil belong to a class of medication called "PDE5 inhibitors". Yep, you guessed it! Sildenafil inhibits the action of PDE5, so that blood can enter the penis and cause an erection.
How should I take Viagra in a safe way?
Viagra should be taken around 1 hour before sexual activity and its effects can last for up to 4 hours. For best results, you should take Viagra on an empty stomach. You can take Viagra with any drink, but it is best to avoid taking it with alcohol, as alcohol can contribute to ED (we aren't saying that a glass of beer or wine will have an impact on your erection. It may even help you to relax and get in the mood! However, more than 2 units of alcohol can have a negative impact on erections). It is also best to avoid milky drinks or shakes, as this can reduce the absorption of Viagra, which means it may take longer to kick in.
The recommended starting dose for Viagra or sildenafil is 50mg. You should try taking the tablets on 8 separate occasions before deciding whether or not it works for you. Depending on your response, and taking into consideration side effects and how well the tablet works, you can taper your dose either increasing or decreasing the strength.
If you take too much Viagra, you may experience serious side effects of an overdose, including dangerously low blood pressure and fainting. You should always consult with your doctor or pharmacist who will be able to advise you and adjust the dose accordingly.
When can Viagra be harmful?
Whilst Viagra is safely used by many men, it can pose as a risk to your health if you take more than what is prescribed. It may also be dangerous to take Viagra if you have certain medical conditions, or if you are taking certain medication. You should check with your doctor or pharmacist if you are unsure. For example, heart patients may need monitoring before taking Viagra, to ensure it is safe to use. If you have recently suffered a heart attack, Viagra may not be safe to use until a certain amount of time has passed. Diabetics can also use Viagra, however, ED is a sign of uncontrolled diabetes so you should visit your GP if your ED has recently got worse. 
It can also be very dangerous to take Viagra with recreational drugs such as "poppers". A combination of the two can cause a drop in blood pressure which can result in fainting, stroke and heart complications.
There is also a risk associated with obtaining Viagra online. There are many companies selling counterfeit drugs, and unlicensed medication such as Kamagra. You should check to ensure that the company you purchase Viagra from is registered with the General Pharmaceutical Council and the Medicines & Healthcare products Regulatory Agency, and that the product you purchase is licensed for use as an ED treatment. 
When is it not safe to take Viagra?
You should not take Viagra if you have certain medical conditions such as very low blood pressure, angina, or if you have recently had a heart attack or stroke.
You should check with your doctor to see if you are able to use Viagra, if you have:
Stomach ulcers
Deformation of the penis
Bleeding disorders
Heart problems
You experience or have experienced an erection lasting longer than 4 hours
Sick-cell disease
Multiple myeloma
Leukaemia

It may still be possible to take Viagra, however, you may require monitoring under the supervision of your doctor. For example, it is safe to use Viagra if you have high blood pressure, however, your blood pressure needs to be controlled in order to avoid any unwanted effects. 
If you are not suffering from erectile dysfunction, you should not take Viagra. Viagra is only licensed to treat ED and it may not be safe for you to take unless you require treatment. Taking Viagra when you do not have ED, can ironically cause psychological ED. It is possible to acquire a psychogenic dependence on the medication, reducing erectile confidence. 
It is important to note that Viagra will not make you bigger, increase sexual desire or make you last longer. It will help you to achieve and maintain an erection if you have ED.
What are the side effects?
Common side effects of Viagra include headache, stuffy nose, facial flushing, indigestion, stomach upset and dizziness. Most of the time, side effects are mild and do not last very long after taking Viagra.
Serious side effects are not common; however, you should stop taking Viagra and seek urgent medical advice if you experience:
Chest pains
Erections that are painful and last for more than 4 hours
Skin reactions
Loss or decrease in vision
Seizures
So, is it safe to take Viagra?
Viagra is safe to take provided it is done so under the advice of a pharmacist or doctor. They will be able to assess your current medical status and advise you if it is safe to take Viagra. You should not take more medication than you have been prescribed and if you feel that you require a higher strength, you should go back to your doctor or pharmacist for advice. Most men do not experience side effects and are able to take Viagra safely. You should always read the patient information leaflet beforehand. If you choose to buy Viagra online, you should check the credentials of the pharmacy, to ensure that it is operating legally.
Whilst all of our content is written and reviewed by healthcare professionals, it is not intended to be substituted for or used as medical advice. If you have any questions or concerns about your health, please speak to your doctor.