Generic Viagra: What You Need To Know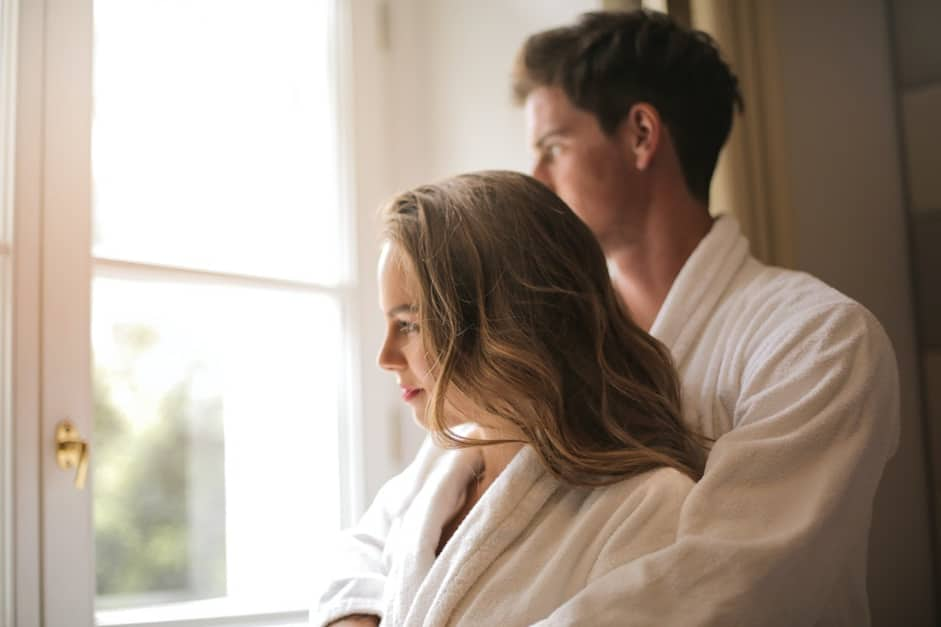 Generic Viagra Options From 76p/Tablet
No fancy packaging. No unwanted subscriptions. Delivered discreetly.
We've all heard of Viagra — the popular 'blue pill' that can treat erectile dysfunction. But what is generic Viagra?
In this guide, we're going to be taking a closer look at this popular and cost-effective ED treatment. We'll cover the basics — such as general Viagra doses, reviews and alternatives — and ask the important questions you want answers to, such as 'how long does generic Viagra work for?' and 'is generic Viagra safe?'. 
Read on to find out everything you need to know about generic Viagra.
What is generic Viagra?
Generic Viagra — also known as sildenafil — is a generic, non-branded treatment for erectile dysfunction (ED). 
'Viagra' is the brand name of the popular ED treatment that was first released by Pfizer. Pfizer introduced Viagra to the world in 1999. They were granted a license, known as a patent, giving them exclusive rights to be the only company allowed to use sildenafil as a treatment for ED. Once the patent on Viagra expired, a generic version could be produced and sold by manufacturers at a much lower price. 
Both Viagra and generic Viagra contain exactly the same active ingredient: sildenafil citrate. This means that generic Viagra is a cheaper alternative to the branded version — while still being just as effective.
Generic Viagra comes in the form of an oral tablet, in varying strengths (25mg, 50mg and 100mg). Whilst Viagra is well known for its iconic blue pill in the shape of a diamond, geneic Viagra can look different. Whilst the active ingredien is the same, generic Viagra pills are usually white or blue in colour, and come in different shapes. 
You can buy generic Viagra at Chemist Click UK. Generic Viagra is a prescription-only medicine, so you will need to complete a short online consultation before you can purchase it.
What is generic Viagra used for?
Sildenafil is used to treat erectile dysfunction. It helps men who suffer from ED to achieve and maintain an erection by increasing blood flow to the penis.
Sildenafil belongs to a group of drugs known as PDE5 inhibitors. These work by relaxing and widening the blood vessels that deliver blood to the penis. This allows greater blood flow to the penis, helping to achieve and maintain a successful erection when aroused.
All ED medicines that contain sildenafil as the active ingredient — Viagra, Viagra Connect and generic Viagra — all work in exactly the same way to produce the same effect. 
How long does generic Viagra work for?
Generic Viagra lasts for around four hours on average (the same as branded Viagra). 
The length of time that the medicine works for may vary depending on a number of different factors, such as the generic Viagra dose you are using, or whether you have taken it on an empty stomach or not. Even your age, weight and metabolism can impact how long the effects of generic Viagra work for. 
Generic Viagra works best when taken on an empty stomach rather than after a meal. Taking the tablet after eating can slow the absorption, cause the medication to take longer to kick in, and make it less effective. It is recommended that you take one tablet on an empty stomach, around one hour before sexual activity.
Generic Viagra dose
Generic Viagra tablets come in with three different strengths — 25mg, 50mg, 100mg. 
The right generic Viagra dose for you will depend on a few different factors.
If you are taking generic Viagra for the first time, the recommended dose is one 50mg tablet one hour before sexual activity. This is normally enough to treat ED and successfully achieve an erection.
Generic Viagra 25mg is the lowest dose of this ED treatment available. If you find that you are experiencing unwanted side effects from using generic Viagra, speak to your doctor or pharmacist about reducing your generic Viagra dose to 25mg. This is dose is still effective, but reduces the chances of side effects. 
The highest dose of generic Viagra available is 100mg. Increasing your dose to 100mg may be recommended if you aren't getting any results from using 50mg tablets. However, there is a higher chance of experiencing side effects if you increase the strength of dosage.
You should always speak to your doctor or pharmacist before increasing or decreasing your generic Viagra dose. 
Don't be discouraged if you don't immediately see results — it can take up to eight attempts for sildenafil-based ED treatments to work for you.
It is important that you do not exceed the recommended generic Viagra dose. Taking anything over 100mg of sildenafil within the space of 24 hours will not improve results or cause your erection to last for longer. It will increase your risk of suffering from unwanted and potentially dangerous side effects such as low blood pressure or priapism.
Is generic Viagra safe?
Generic Viagra is considered to be an extremely safe and effective ED treatment to use. 
Sildenafil side effects are generally mild and no cause for concern. The more common side effects — such as headaches, facial flushing or nausea — are usually mild and temporary. Many people take generic Viagra for long periods of time and do not experience any long-term side effects from using it.   
However, generic Viagra isn't suitable for everyone. If you have any medical conditions or are currently on any other medication, check with your doctor to check that it is safe for you to take.
Does generic Viagra work?
Yes, generic Viagra works well to treat erectile dysfunction — helping users to achieve and maintain an erection successfully. 
This popular ED treatment is widely considered to be extremely effective, with a high success rate. 
It is worth noting that — as with any ED medicine — generic Viagra will not address the underlying cause of your erectile dysfunction and is not a cure. It is important to understand what is causing the condition (there are all sorts of reasons for ED which may be psychological or physical) so that you can treat this initial cause. Your doctor will be able to help you with this.
Generic Viagra reviews
Although Viagra is the most well-known and popular ED treatment, generic Viagra — or sildenafil — is just as effective and works in the same way, while being much cheaper. 
Many men who use generic Viagra or sildenafil are very happy with the results and consider it to be a highly effective ED treatment. Users report improved erections after taking generic Viagra, improved ability to achieve an erection, and a longer-lasting erection.  
If you're thinking about using generic Viagra, you might want to find out more about what real users think and how well it works. That's why reviews of any medicine are so important — including generic Viagra reviews. 
You can take a look at the sildenafil reviews that we have received from real customers.
Generic Viagra alternatives
Some people may find that generic Viagra isn't the most suitable and effective ED treatment for them. They might be on existing medication that means they can't use sildenafil, or they may find that it causes unwanted side effects, or doesn't have the desired effect.
If you aren't sure that generic Viagra is the right treatment for you, there are a range of other erectile dysfunction treatments available.
We offer a number of generic Viagra alternatives and ED treatments here at Chemist Click, including:
If you don't know which is the right ED treatment for you, you can speak to a member of our team who will be happy to help. You can also find out more about each specific ED treatment and find additional resources within our ED treatment page. 
How to buy Generic Viagra 
You can buy generic Viagra online in the UK with next day delivery from Chemist Click. You will be required to complete a short online consultation, to ensure that it is safe for you to take. Alternatively, you can order generic Viagra online from most UK pharmacies. However, you should be ensure to check the credentials of the pharmacy. Some illegal websites sell counterfeit products such as Kamagra, which are not safe to use. 
Generic sildenafil is just as good as Viagra
The generic version of Viagra contains the same active ingredient. So in principle, generic Viagra is just as effective as its branded counterpart. Any differences will usually be in the non-active ingredients, such as the components that bind the tablet together. 
Whilst all of our content is written and reviewed by healthcare professionals, it is not intended to be substituted for or used as medical advice. If you have any questions or concerns about your health, please speak to your doctor.