Next Day Delivery
Plain & Discreet Packaging
Confidential Service
UK registered service
Avamys
Avamys is a nasal spray which provides relief from symptoms of hay fever and allergy. It contains a corticosteroid called fluticasone furoate.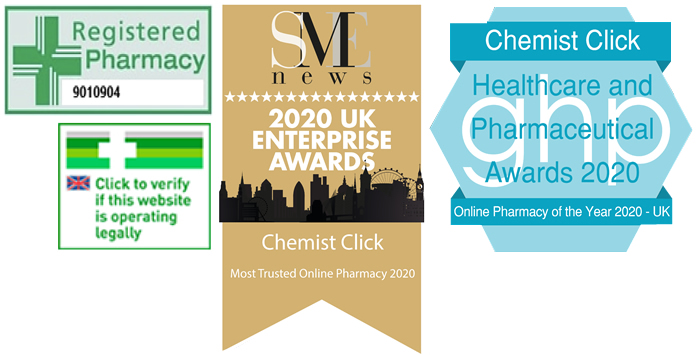 ABOUT Avamys
What is Avamys?
Avamys nasal spray belongs to a group of medication known as corticosteroids. It contains the active ingredient fluticasone furoate, which treats symptoms of allergy such as a runny, itchy or stuffy nose.
How does it work?
The active ingredient in Avamys (fluticasone furoate) is a corticosteroid. When administered, fluticasone is absorbed by the cells in the nasal passage, which block the release of chemicals that prompt an allergic response. Avamys works in this way to reduce nasal inflammation and other symptoms related to allergies.
How long does it take to work?
Avamys usually works within the first few days, but you may not experience full relief until several days of use.
Who should not use Avamys?
Do not use Avamys if:
You are allergic to fluticasone furoate or any of the other ingredients contained in this medication which can be found in the patient information leaflet.
You are breastfeeding, pregnant or planning to get pregnant
You have a condition called tuberculosis
You should consult with your GP or pharmacist before taking Avamys if
You have had a nose condition in the past
You are currently, or have recently taken any other medication especially any of the following:
Steroid tablets or injections
Steroid creams
Asthma medication
Medication used to treat HIV
Ketoconazole (usually used to treat fungal infections)
If you are taking or are planning to take any medication at all, let your pharmacist or GP know before starting to use Avamys.
Side Effects
What are side effects of using Avamys?
Possible side effects may include but are not limited to the following:
Allergic reactions – if you experience an allergic reaction to Avamys, get help from a doctor straight away. These are rare (affecting 1 in 1000 people), however, they can develop into more serious issues if not treated straight away. Symptoms include:
Becoming wheezy, or having difficulty breathing
Feeling weak or lightheaded (may lead to collapse or unconsciousness)
Swelling around face
Skin rashes
In most cases, these symptoms will be a result of less serious side effects, however you must contact your doctor as they may potentially be serious.
Other side effects include but are not limited to:
Very common (may affect more than 1 in 10 people):
Nosebleeds (usually minor)
Common (may affect 1 in 10 people):
Nasal ulcers
Headaches
Shortness of breath
Uncommon (may affect 1 in 100 people):
A feeling of pain, burning or irritation inside the nose
Very rare (may affect 1 in 10,000 people)
Small holes on the part of the nose that separates the nostrils.
Not known (frequency of these side effects cannot be estimated)
Blurred vision or changes in vision with long term use
Tightness in chest resulting in difficulty breathing
If you experience any of these side effects, or ones not listed, get in touch with your GP or pharmacist for further advice.
HOW TO USE Avamys

Hold the spray upright and pointing away from you then press the button firmly all the way in. Do this a few times until it releases a fine spray of mist into the air

Blow your nose to clear your nostrils

Tilt your head forward slightly and place the nozzle into one of your nostrils

Press the button firmly all the way in, while breathing into your nose. Once you are done, take the nozzle out and breathe out through your mouth

Wipe the nozzle with a clean, dry tissue. Do not use water when doing this

Wipe inside the cap with a clean, dry tissue as well. Never use water to clean your spray.
Use this medication exactly as you have been instructed by your pharmacist or GP. Do not exceed the recommended dose.
Avamys nasal spray must be prepared the before the first use to ensure the full dosage is applied.
To prepare Avamys:
Shake the nasal spray for a few minutes
Squeeze both sides of the spray to uncap it
Hold it upright with the nozzle facing away from you
Firmly press the button about 4 to 6 times until a fine mist is released
To use Avamys:
Vigorously shake the spray and then remove the cap
Breathe out firmly from your nose to ensure your nostrils are clear
Place the nozzle into one nostril
While breathing in through your nose, press the button to release the mist.
Once administered, take the nozzle away and breathe out through your mouth
For a dosage of two sprays in each nostril, repeat steps 3 to 5
Repeat these steps for the other nostril
Put the cap back on the spray
The recommended dosage is usually two sprays in each nostril daily. This can be reduced to one spray when control has been achieved. You should use Avamys around the same time each day.
If you miss a dose, take it once you remember, or if it is nearly time for your next dose, wait until then. Do not double dose to make up for missed doses.
If you take too much Avamys, consult with your GP or pharmacist.
Product Reviews For Avamys
Avamys PRICES
*Please note: We do NOT charge a prescription fee
| Medicine | x1 Nasal Spray | x2 Nasal Sprays | x3 Nasal Sprays |
| --- | --- | --- | --- |
| Avamys 27.5mcg/spray | 12.89 | 23.89 | 34.89 |