Mometasone Nasal Spray

Mometasone nasal spray helps to relieve symptoms of hayfever & allergies. It contains the active ingredient mometasone furoate (a corticosteroid) which reduces the inflammation in the nose. It is also available as a branded product Nasonex.
Next Day Delivery
Plain & Discreet Packaging
Confidential Service
UK registered service
Chemist Click
Award Winner
Online Pharmacy of the Year
Chemist Click
Award Winner
Most Trusted Online Pharmacy
Chemist Click
Award Winner
Online Pharmacy of the Year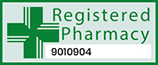 Mometasone PRICES
*Please note: We do NOT charge a prescription fee
| Medicine | x1 Nasal Spray(s) | x2 Nasal Spray(s) | x3 Nasal Spray(s) |
| --- | --- | --- | --- |
| Mometasone 50mcg Nasal Spray(s) | 9.89 | 18.49 | 27.49 |
ABOUT Mometasone Nasal Spray
Buy mometasone nasal spray online
If you are looking to order mometasone nasal spray online from Chemist Click, take a look below for more information:

Complete a free online consultation
One of our trained pharmacists will review and approve
Your mometasone nasal spray medication will be dispatched in discreet packaging. Next-day delivery options are available.
What is mometasone nasal spray?
Mometasone nasal spray is an effective steroid treatment for hay fever and allergies (allergic rhinitis).
This nasal spray can help to prevent and treat the symptoms of hay fever and other allergies, including congestion, sneezing, an itchy and runny nose, and watery, red itching eyes.
Mometasone nasal spray contains the active ingredient mometasone furoate — a potent steroid that is used to reduce inflammation and treat the symptoms this causes. Mometasone furoate belongs in the glucocorticoid (a class of corticosteroids) family of medicines. Because of this, mometasone nasal spray is a prescription-only hay fever treatment.
Mometasone is also sold under the brand names Clarinaze and Nasonex nasal spray in the UK.
What is mometasone nasal spray used for?
Mometasone is used for the prevention and treatment of year-round and seasonal allergy (hay fever) symptoms.
These common allergy symptoms include:
A blocked nose
A runny nose
Sneezing
Itching
Congestion
Mometasone nasal spray can also be used to treat nasal polyps, which are growths in the nose. The medicine is suitable for both adults and children.
As well as a nasal spray, mometasone also comes in other forms, such as an inhaler for asthma and chronic obstructive pulmonary disease (COPD), and a cream or lotion for skin conditions including eczema and psoriasis.
How does mometasone furoate work?
Mometasone nasal spray suppresses the response of the body's immune system to allergies, reducing common allergy symptoms such as swelling and itching.
Mometasone nasal spray contains a type of steroid as the active ingredient. When administered, this steroid prevents cells in the nasal passage from releasing chemicals that cause symptoms such as a runny, blocked and itchy nose.
When mometasone furoate is sprayed up the nostrils, it begins to reduce inflammation immediately — decreasing swelling and mucus in the nose.
How to use mometasone nasal spray
Mometasone nasal spray is easy to use. To use mometasone, you should:
Blow your nose gently and close one nostril using your finger
Tilt your head forward and put the nozzle into the open nostril
Slowly breathing in through the nose, press on the nozzle to spray once into the nostril, before breathing out via the mouth
Repeat the process for the other nostril
Always use mometasone nasal spray exactly how your doctor or pharmacist has told you. You can always check if you are not sure, or refer to the patient information leaflet that comes with your treatment. Alternately, see our instructions tab.
Mometasone nasal spray dosage
The usual dose of mometasone nasal spray for allergic rhinitis is, two sprays to be sprayed into each nostril, reduced to one spray in each nostril once control has been achieved.
The usual dose for nasal polyps is two sprays daily for 5-6 weeks into each nostril, increased to two sprays into each nostril twice daily. Reduce to the lowest effective dose once control has been achieved. .
You should never exceed the recommended mometasone nasal spray dosage in 24 hours. If you accidentally go over the correct dose and it is a one-off, it is unlikely to be harmful. However, repeatedly exceeding your recommended dosage can result in adverse side effects and damage to your nostrils.
How long does mometasone furoate nasal spray take to work?
Mometasone does not always take effect immediately — it can take a little time to see the full benefit of this medicine.
Some people may feel relief from symptoms within 12 hours of their first dose. You should feel the full effects of mometasone nasal spray within two or three days. However, it may take up to two weeks for mometasone to be effective (although this is unusual).
It is recommended that people with seasonal allergies begin taking the medication two to four weeks before the season starts. In some cases, your doctor or pharmacist may advise taking another allergy drug along with mometasone until it starts taking effect.
Mometasone vs fluticasone
Fluticasone, also sold under the brand name Avamys nasal spray in the UK, is another steroid treatment that is used to prevent and relieve common allergy symptoms. Like mometasone, it works by reducing the inflammation which causes hayfever and allergy symptoms.
Fluticasone's active ingredient, fluticasone furoate, works in a similar way to mometasone furoate, the active ingredient in mometasone. Mometasone and fluticasone nasal sprays are both intranasal glucocorticoids.
Mometasone vs beclomethasone
Beclometasone is another nasal spray that can prevent and relieve cold-like allergy symptoms. It is also sold under the brand name Beconase in the UK.
Like mometasone, beclometasone is a glucocorticoid medicine that can reduce inflammation and ease congestion.
Another similarity between mometasone and beclometasone is that, in addition to a nasal spray, they come in other forms such as anti-inflammatory creams to treat skin conditions, and inhalers to treat asthma and COPD. However, unlike mometasone, beclometasone comes in tablets, which can be used to treat other conditions such as ulcerative colitis.
Dosage can also vary between the two medicines.
Who should not take mometasone?
Mometasone nasal spray isn't suitable for everyone. Do not use this medication if:
You are allergic to mometasone furoate or any other ingredients in the spray (a full list of ingredients can be found in the patient information leaflet)
You have an untreated infection in your nose
You have recently injured or had an operation on your nose
Seek advice from your GP or pharmacist before using this medication if:
You have recently, are currently or are planning to take any other mediation
You are pregnant, breastfeeding or planning to get pregnant
You have or have previously had tuberculosis
You currently have any type of infection
You are taking any other steroid medication
You have cystic fibrosis
During treatment, consult with your GP or pharmacist if:
You feel as though your immune system is not functioning well
You have a throat or nasal infection
You have been using this medication for several months
You are experiencing constant irritation in your nose or throat
Can I buy Mometasone nasal spray over the counter?
No, you cannot buy mometasone furoate nasal spray over the counter. You need a prescription to buy mometasone nasal spray in the UK (because it contains a strong steroid as its active ingredient).
You can buy mometasone online through our pharmacy once you have completed a short, online questionnaire. Once you've filled in this questionnaire, one of our team of medical professionals will be able to review your answers and make sure that mometasone is the right treatment for you. Once they've approved your prescription, we can then send the treatment to you as quickly as the next day.
Side Effects
What are the side effects of using Mometasone nasal spray?
Possible side effects associated with the use of Mometasone nasal spray include but are not limited to the following:
Allergic reactions – symptoms include:
Swelling on the face, tongue or pharynx
Having trouble when swallowing
Difficulty breathing
Hives
If you experience any of these symptoms, immediately stop treatment and seek medical attention as they can be severe
Common side effects (affecting up to 1 in 10 people)
Headaches
Sneezing
Nose bleeds
Sore throat or nose
Nose ulcers
Respiratory tract infection
Other side effects (for which the frequency is unknown):
Glaucoma
Cataracts which cause visual disturbances
Damage to the part of the nose which separates the nostrils
Altered sense of taste or smell
Difficulty breathing
Impaired vision
If you experience any of these side effects, including any that are not listed, consult with your GP or pharmacist.
HOW TO USE Mometasone Nasal Spray

Gently shake the bottle a few times in an up-down motion

Remove the dust cap and hold the bottle as shown with your index and middle finger on the collar of the nozzle and your thumb underneath. If you are using your nasal spray for the first time or after a few days without use, press down with your index and middle finger until a fine mist is produced.

Blow your nose to clear the airways

Hold the bottle as shown and using your other hand, place a finger on your nose to close one nostril. Put the nozzle into the other nostril as far as is comfortable. Tilt your head forward and keep the bottle upright. Start breathing in slowly through your nose and at the same time press down firmly on the collar of the bottle to release one spray.

Breathe out through your mouth. Repeat step 4 if you have been instructed to administer more than one spray in each nostril.

Repeat steps 4 and 5 to administer the correct number of sprays in the other nostril
Use one to two sprays in each nostril daily. This can be increase to two sprays into each nostril daily. Reduce the frequency of administration to one spray in each nostril daily, once control has been achieved.
Mometasone nasal spray must be prepared or 'primed' before using it for the first time.
To prepare Mometasone:
Shake the bottle gently
Place your index and middle finger on either side of the nozzle, on the collar of the bottle
Place your thumb on the bottom of the bottle
While holding the nozzle away from you, press down with your fingers to release the spray
Pump the spray a few times until a fine mist is produced
If you have not used your pump for 14 days, you may need to prime it again
Clean your nasal spray once a week at least to ensure it does not get blocked and stop working.
To clean Mometasone:
Remove the dust cap
Pull on the white collar gently to remove the nozzle
Soak the dust cap and nozzle for a few minutes in warm water and then rinse them off under a running tap
Place them in a warm place and leave them to dry before putting the parts back together
Replace the nozzle and if required, 'prime' the bottle by pumping a few sprays until a fine mist is produced
Product Reviews For Mometasone Nasal Spray
Mometasone furoate nasal spray reviews
Mometasone furoate nasal spray reviews are generally positive.
Users have reported that mometasone furoate nasal spray is effective in treating the cold-like symptoms of hay fever. Some people with allergies noted that when they didn't take mometasone nasal spray, they noticed the difference — waking up with symptoms such as a runny nose and congested throat.
Other users with seasonal allergies have observed that mometasone nasal spray was far more effective when used consistently throughout the season. One user reported that they were able to control their symptoms better, which meant their quality of life was 'much more comfortable'.
Like all medicine, some users may experience some side effects. With that being said, a few reviewers stated that they experienced side effects such as headaches and stomach pains. However, these side effects were not frequent and tended to subside quickly.
On the whole, users had overwhelmingly positive experiences with this treatment, which is reflected in mometasone furoate nasal spray reviews. Many stated the medicine changed their life as it was able to cure their sinus infections. Moreover, one reviewer experienced such bad sinus infections before taking mometasone, it developed into pneumonia on multiple occasions. However, this stopped once they started taking mometasone.
To find out about what our customers have said about using mometasone, visit our mometasone reviews page.