Nasacort

Nasacort is nasal spray that contains the active ingredient triamcinolone acetonide.It helps to relieve symptoms of hay fever & allergies by reducing inflammation in the nose.
Next Day Delivery
Plain & Discreet Packaging
Confidential Service
UK registered service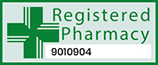 ABOUT Nasacort
What is Nasacort?
Nasacort nasal spray contains the active ingredient triamcinolone acetonide, which belongs to a group of drugs known as glucocorticoids. It is used to treat symptoms of allergy (allergic rhinitis) such as sneezing, itching and a blocked, runny or stuffy nose.
How does it work?
When administered, the active ingredient in Nasacort (triamcinolone acetonide) works by preventing the cells in the nasal passage from releasing chemicals that prompt an allergic response. This can include symptoms such as itchy eyes, blocked or runny nose, sneezing and other symptoms associated with allergic rhinitis. Although some people may feel the effects straight away, this medication usually takes a few days of constant use to provide relief.
Who should not use Nasacort?
Do not use Nasacort if you are allergic to triamcinolone acetonide or any of the other ingredients contained within this medication. A full list of ingredients can be found in the patient information leaflet.
Warnings and precautions
Consult with your doctor or pharmacist before using Nasacort if:
You are currently taking, or are planning to take any other medication
You have an untreated infection in your nose or throat
You currently have a fungal infection
You have recently had or are planning to have an operation on your nose
You have recently injured your nose
You are using or have previously used any other steroid including tablets or injections
You have had glaucoma or cataracts
Side Effects
What are the side effects of using Nasacort?
Potential side effects of using Nasacort include but are not limited to the following:
Allergic reactions – symptoms include:
A rash
Itching
Problems with breathing or swallowing
Swelling on the lips, face, throat or tongue
If you experience any of these symptoms, immediately discontinue treatment and go to a hospital.
Common side effects (affecting up to 1 in 10 people) include:
Runny nose
Headaches
Sore throat or cough
Nosebleeds
Indigestion or heartburn
Other side effects (frequency unknown) include:
Irritation inside the nose
Blocked sinuses
Changes in sense of taste or smell
Feeling nauseous
Problems with sleeping
Shortness of breath
Impaired vision
If you experience any of these side effects, including ones not listed, inform your GP or pharmacist.
HOW TO USE Nasacort

Gently shake the bottle a few times in an up-down motion

Remove the dust cap and hold the bottle as shown with your index and middle finger on the collar of the nozzle and your thumb underneath. If you are using your nasal spray for the first time or after a few days without use, press down with your index and middle finger until a fine mist is produced.

Blow your nose to clear the airways

Hold the bottle as shown and using your other hand, place a finger on your nose to close one nostril. Put the nozzle into the other nostril as far as is comfortable. Tilt your head forward and keep the bottle upright. Start breathing in slowly through your nose and at the same time press down firmly on the collar of the bottle to release one spray.

Breathe out through your mouth. Repeat step 4 if you have been instructed to administer more than one spray in each nostril.

Repeat steps 4 and 5 to administer the correct number of sprays in your other nostril
Use two sprays into each nostril daily. Reduce to one spray in each nostril daily once control has been achieved. Do not use for longer than 3 months.
Nasacort needs to be prepared before using for the first time
To prepare Nasacort:
Pull upwards on the blue cover to remove it
Gently shake the bottle
Place your index and middle finger on each side of the collar of the bottle and your thumb on the bottom of it
Hold the bottle upright and point it away from you
Press down on the pump a few times until a fine mist is produced, this is known as "priming"
You should prime Nasacort before using it. It should also be primed if it has not been used for 10 days
To clean Nasacort:
Remove the cap and gently pull of the spray nozzle
Soak the spray nozzle and cap for a few minutes in warm water
Rinse them off under a cold running tap
Shake the pieces to remove any excess water
Allow both parts to air dry and then replace the spray nozzle
Prime the spray until a fine mist is released
Continue use as normal
The typical dosage is 2 sprays in each nostril daily, however this may be reduced to 1 spray once control has been achieved.
Product Reviews For Nasacort
Nasacort PRICES
*Please note: We do NOT charge a prescription fee
| Medicine | x1 Nasal Spray | x2 Nasal Sprays | x3 Nasal Sprays |
| --- | --- | --- | --- |
| Nasacort 55mcg Nasal Spray | 27.99 | | |
| Nasacort 55mcg Nasal Sprays | | 49.99 | 69.89 |