How To Buy Viagra Over The Counter Without A Prescription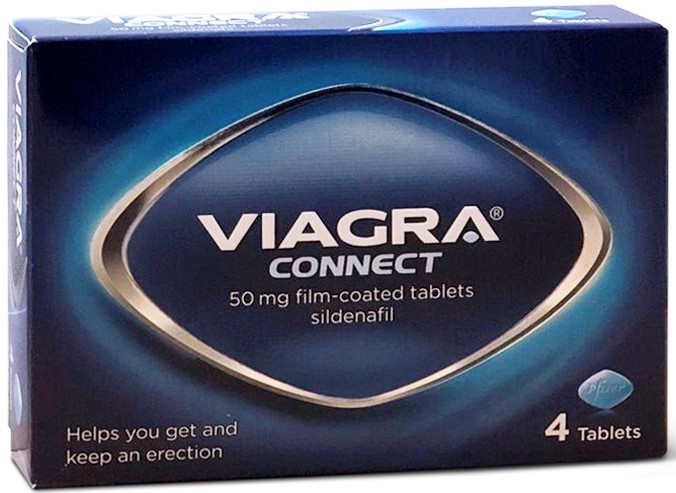 ED Treatment available online
No fancy packaging. No unwanted subscriptions. Delivered discreetly.
Viagra over the counter is available in the form of Viagra Connect. It does not require a prescription and can be purchased from most pharmacies after a consultation with a pharmacist.
Millions of men in the UK, including many men under the age of 50, have difficulty maintaining an erection during sexual activity. 
Erectile dysfunction can also be an early indicator of other medical conditions, and if you have any other symptoms, it's important to speak to your pharmacist before buying over the counter Viagra.
What is over the counter Viagra?
Over the counter (OTC) Viagra is when you purchase Viagra from a pharmacy without the need for a prescription from your doctor (GP). 
Historically, Viagra has required you to visit your doctor, but a recent change in UK law means that your local pharmacy can sell it to you without a prescription.
The aim of this is to help address an ongoing concern that many men have, in a way which is convenient and discrete.
As Viagra is still a medication, it's essential to purchase it from a registered chemist with qualified pharmacists.
Why should I be careful where I buy Viagra?
When you purchase Viagra online, it's essential to check that you are buying from a registered pharmacy. You can do this by looking for:
The chemist registration logo with a seven-digit registration number. You can check the number matches the business name and that they are registered by visiting the General Pharmaceutical Council.
Whether the website looks professional and clearly provides information about the pharmacy, including their registered name and address. You can ask to speak to the pharmacist and verify their credentials too. All pharmacies, whether online or brick and mortar, are required to display the details of the responsible pharmacist on duty.

By purchasing Viagra from a registered pharmacy, you will be receiving a legitimate product. The pharmacist who makes the sale will also check that it is safe to take Viagra, by assessing your medical status, including checking for interactions with any mediation you are taking.
For instance, you will need to consult your doctor or pharmacist before taking Viagra if you have:
Stomach ulcers
Deformation of the penis
Bleeding disorders
Heart problems
You experience or have experienced an erection lasting longer than 4 hours
Multiple myeloma
Leukaemia

Your pharmacist can also help to answer other questions you have surrounding the use of Viagra.
Over the counter Viagra: What is Viagra for?
Viagra is an erectile dysfunction treatment, which works by increasing blood flow to the penis upon sexual stimulation. This allows men to achieve and maintain an erection firm enough for sexual activity. 
Viagra contains the active ingredient sildenafil and belongs to the class of medication known as PDE5 inhibitors. 
It is important to note that Viagra will only work for those who have ED. You need to be sexually aroused in order for the medication to be effective. Viagra will not make your erection bigger or help you to last longer if you are suffering from premature ejaculation.
If you are taking Viagra for the first time or thinking about trying Viagra, you can ask the pharmacist to address any questions you have. You should take one tablet around 1 hour before sexual activity. The effects of Viagra usually last up to 4 hours.  
Can you buy over the counter Viagra without a prescription
The change in UK law means that you you can buy Viagra without a prescription, over the counter from a pharmacy. The change in law is why you are likely to see multiple advertisements on TV, online and on the radio.  
OTC Viagra is available from most pharmacies. If you would prefer a face-to-face consultation with a pharmacist, you can get Viagra over the counter at Boots, Sainsbury's, and other physical pharmacies including Tesco's and Asda. 
Although millions of men experience erectile dysfunction, it can sometimes feel a little overwhelming to visit your local supermarket or chemist to buy Viagra over the counter, especially if you bump into a familiar face, or get asked questions at the counter. By using a registered online pharmacy to purchase Viagra, you can access all the information and advice you need and receive the package through the post in plain and discrete packaging.
Over the counter Viagra alternatives
Viagra alternatives include other medication belonging to the same class of drug, PDE5 inhibitors. They are oral pills like Viagra over the counter, and help to achieve and maintain an erection. They include sildenafil (the generic version of Viagra), tadalafil (also known as Cialis), vardenafil (also known as Levitra) and avanafil (also known as Spedra). Unfortuantely, you cannot buy these treatment without a prescription. 
Sildenafil is the active ingredient in Viagra. It is available as a non-branded version, often referred to as 'generic Viagra'. There is no difference between sildenafil and Viagra. Sildenafil also works by relaxing the smooth muscles within the penis when you are sexually stimulated. By relaxing the smooth muscle, blood can enter the penis easily, resulting in an erection.
Sildenafil is often preferred by many men, as an alternative to Viagra. This is because there is no difference in effectiveness, but the price of sildenafil is usually much cheaper than Viagra.
If Viagra or sildenafil is not working well for you, don't give up, as there are alternatives to Viagra. Reasons you might wish to change ED treatment might be: 
Advanced planning for sexual activity causes anxiety
You need a treatment that works quicker
You would prefer treatment which is effective for longer
Your current treatment isn't working
The cost of Viagra is too high
Vardenafil
Vardenafil is very similar to Viagra, as Vardenafil is a PDE5 inhibitor (relaxing the smooth muscles like sildenafil in Viagra). It is also available as a branded version, Levitra.  
You should take vardenafil 30 minutes to an hour before sexual activity, and it is effective for up to six hours. Often recommended for those with diabetes, you might find this medication is affected by food and high-fat meals.
Tadalafil (Cialis)
Tadalafil is another alternative to Viagra and is more commonly known as Cialis (branded version).
Tadalafil is often referred to as 'the weekend pill', as its effects can last up to 36 hours, as you can take it on a Friday evening, and the effects can last till Sunday.  
Tadalafil can be taken around 30 minutes before sexual activity, with or without food.
Tadalafil is also available in lower strengths of 2.5mg and 5mg. These are known as tadalafil daily. As the name suggest, you can take one tablet daily, which has a continuous effect. This avoids the need to schedule sexual activity and allows users to have a spontaneous sex life.
The debate between tadalafil vs sildenafil suggests that tadalafil is a better option overall, however, medication affects individuals in different ways. Some men respond better to sildenafil, whilst others will have a better response to tadalafil. You can visit our tadalafil reviews and sildenafil reviews page, to gain an insight how users find each treatment.
Spedra (avanafil)
Avanafil is more commonly known as Spedra, and can work in as little as 15 minutes.
You should avoid heavy meals beforehand, to increase the speed at which it becomes effective. Spedra can last for up to 4 hours.
If you're still finding it difficult to decide which treatment is best for you, you can discuss it in confidence with a pharmacist.
Ultimately, it may come down to trial and error.
Over the counter Viagra: How much should I take?
The licensed dose for OTC Viagra (without a prescription) is 'one tablet to be taken around 60 minutes before sexual activity'. If you are experiencing any side effects, you may wish to discuss this with your doctor or pharmacist, who may advise reducing the dose. If you find treatment to be ineffective, you may wish to speak to your doctor or pharmacist about increasing the dose of sildenafil. However, before doing so, you should try taking Viagra on 8 separate occasions, before deciding whether or not treatment is effective. It may take a while to get used to the idea of taking a tablet before sex. You should not take more than one tablet in 24 hours, and the maximum dose of sildenafil is 100mg daily.
Whilst all of our content is written and reviewed by healthcare professionals, it is not intended to be substituted for or used as medical advice. If you have any questions or concerns about your health, please speak to your doctor.